The complete overview of the day's events on the (crypto) markets. Compactly summarized in the market commentary of the CVJ.CH editorial team.
Market commentary
The market needed some time over the past two weeks to digest the recent bitcoin sell-off. As mentioned in the last market commentary, there was a consolidation in a narrow trading range of under 3%. Volatility then returned on Tuesday thanks to the positive outcome in the Grayscale versus Ripple court case. Bitcoin recorded its best daily close since March 2023 with +6.3%. However, the rally was short-lived and the markets gave up all its gains in the rest of the week.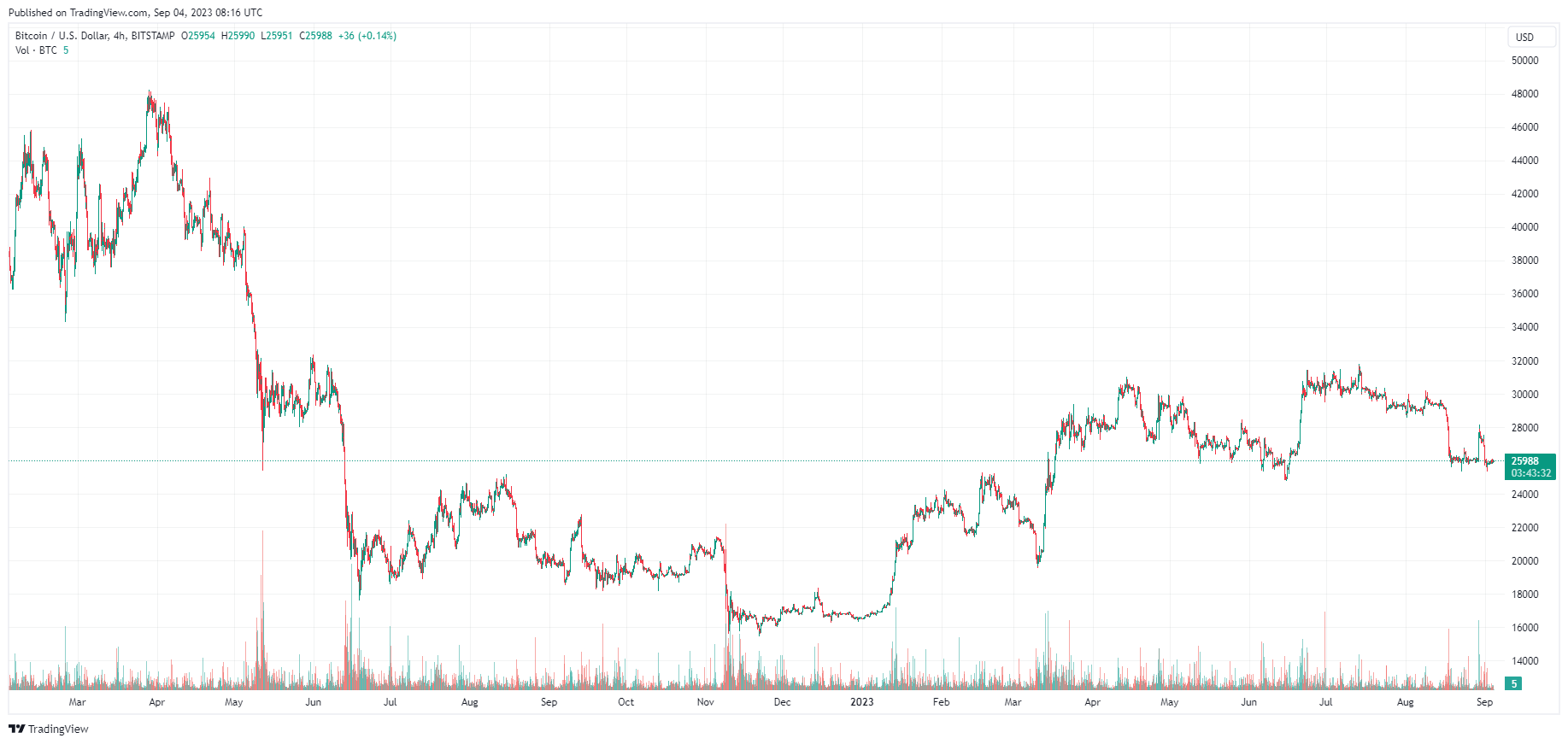 The ambivalent reaction to the landmark victory for Grayscale reflects the current uncertainty in the market. On the one hand, the ruling will play a pivotal role in the future approval of a spot bitcoin ETF in the US. On the other hand, the timeline for such products from applicants like BlackRock & Co. remains uncertain. Bloomberg analysts estimate a 75% probability of approval this year. An actual clearance would provide significant tailwind for the market.
NEW: @JSeyff & I are upping our odds to 75% of spot bitcoin ETFs launching this yr (95% by end of '24). While we factored Grayscale win into our prev 65% odds, the unanimity & decisiveness of ruling was beyond expectations and leaves SEC w "very little wiggle room" via @NYCStein pic.twitter.com/IyEGmWjuHa

— Eric Balchunas (@EricBalchunas) August 30, 2023
Toncoin (TON) leads altcoin markets
On the side of alternative cryptocurrencies, there was only one major movement over the past week. The social media platform Telegram's network - The Open Network - emerged as the clear winner of the week with +24.04%. The positive TON price performance over the past 30 days is likely related to the rise of crypto trading bots like Unibot. These tools allow users to conduct easy blockchain interactions directly through the social media app.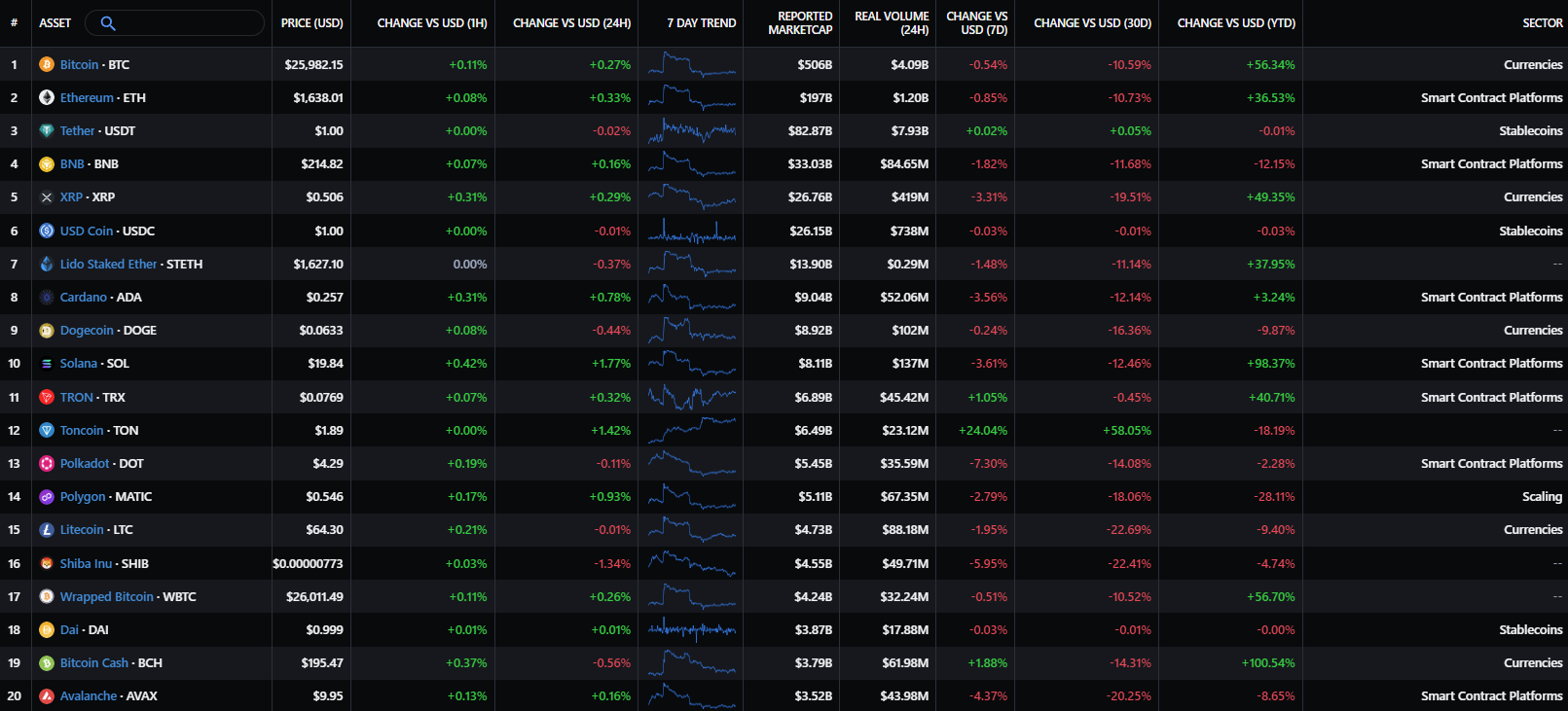 Other than that, none of the top 20 cryptocurrencies were able to secure a significantly green week. In return, the downside remained rather limited as well. The losers of the week are Polkadot (DOT) -6.98%, Shiba Inu (SHIB) -6.11% and Avalanche (AVAX) -4.00%. There were no major altcoin news.
---
Disclaimer
All information in this publication is provided for general information purposes only. The information provided in this publication does not constitute investment advice and is not intended as such. This publication does not constitute and is not intended as an offer, recommendation or solicitation to invest in any financial instrument, including cryptocurrencies and the like. The contents contained in the publication represent the personal opinions of the respective authors and are not suitable or intended as a basis for decision-making.
Risk notice
Investing in cryptocurrencies, is fundamentally associated with risk. The total loss of the invested capital cannot be excluded. Cryptocurrencies are very volatile and can therefore be exposed to extreme price fluctuations in a short period of time.