The largest US bank, JPMorgan Chase, has shown in a recent analysis that Bitcoin will demonstrate a significant growth and maturity process in 2020.
The authors of the study attested the crypto-currency a longevity as an asset class.
The report of the American financial institution states that the digital currency Bitcoin was able to emerge relatively unscathed despite all the price slumps. In particular, it mentions the crisis of March 2020, when Bitcoin lost a large part of its original value within a few days. The responsible strategists at JPMorgan Chase, namely Joshua Younger and Nikolaos Panigirtzoglou, believe that this misery has once again underlined the longevity of Bitcoin as an asset class.
March Shares and digital currencies plummet
The analysis by JPMorgan Chase, which was taken up by the US portal Bloomberg, examined the performance of Bitcoin and other assets since the beginning of the year. Special attention is thus paid to the sell-offs in mid-March, when COVID-19 kept the Western world on tenterhooks. The correlation with the global stock market also dragged digital currencies like Bitcoin down.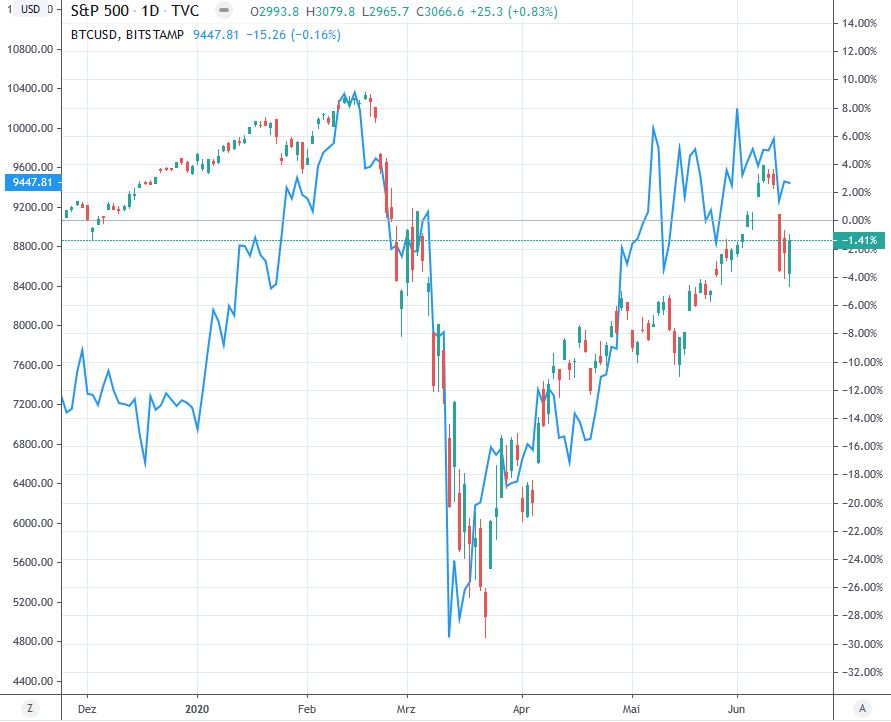 However, the Bank points out that such large price fluctuations occur mainly in crypto-currencies and are due to the fact that crypto assets are more likely to be used as a vehicle for speculation, such as a means of exchange or a store of value. It is also mentioned that Bitcoin has recently been increasingly correlated with riskier assets such as stocks rather than safe haven assets such as gold. The market structure of the crypto-currency has also proven more resilient than that of stocks, US government bonds or gold. The experts concluded that liquidity levels are directly related to volatility.
JPMorgan CEO once called Bitcoin a fraud
Although Bitcoin had experienced one of the most severe price falls to date at the peak of the crisis, it recovered from this much faster than other asset classes. After JP Morgan CEO Jamie Dimon first called Bitcoin a fraud, he later apologized and now acknowledges the growth of the digital currency. JPMorgan is changing Bitcoin and in May of this year began accepting customers from the digital asset industry (the two leading US exchanges Coinbase and Gemini). Both exchanges would have provided adequate regulation and thus received the bank's approval.
One of the decisive factors in granting the approvals was that both exchanges are regulated in the USA. The US users of Coinbase and Gemini can now use deposits and withdrawals via wire transfer and automated processing by the bank. The company also supports the exchanges with cash management services.
Goldman Sachs disagrees
While the authors of the JPMorgan study did assign Bitcoin a suitability as an asset class after the "stress test" in March, a recently published analysis from Goldman Sachs concluded that the crypto-currency was not suitable as an asset class due to its excessive volatility.