Louis Vuitton, the renowned French luxury fashion house, is taking significant steps into the Web3 space with the introduction of its new NFT collection. The digital suitcases are designed as a portal for collectors, offering them access to a variety of experiences and limited offerings throughout the year.
Louis Vuitton's foray into blockchain technologies and NFTs is not a new endeavor. In fact, the fashion giant has been experimenting with and expanding into blockchain projects for several years. In 2019, the owner, LVMH, announced plans to cooperate with the Aura blockchain for tracking the origin of luxury goods. The brand's exploration of Web3 also includes gaming offerings through "Louis: The Game" and on-chain utility via the Aura blockchain.
A blend of tradition and innovation
The "Via Treasure Trunks" represent a significant release for the nearly 170-year-old luxury fashion house. Louis Vuitton's trunks are among the brand's most iconic luggage pieces and have made the company famous. The Louis Vuitton trunk was first introduced in 1858 and featured notable design aspects, being a square and stackable piece of luggage—a stark contrast to other luggage items of the time, which had rounded tops to allow water to run off.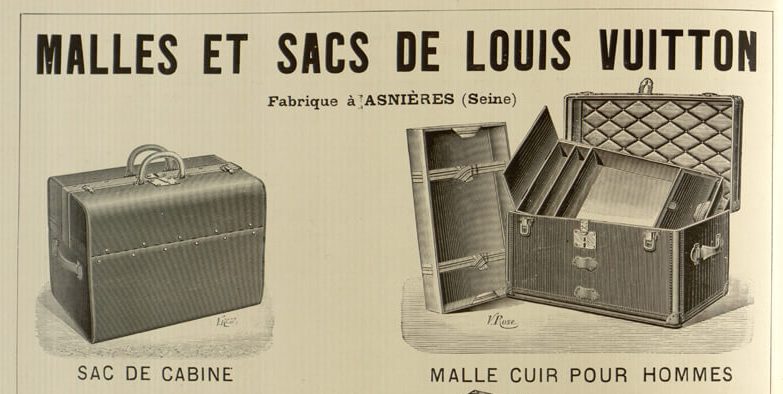 However, with their proud price tag of $41,000 USD, the Via Treasure Trunks are not merely a digital representation of the brand's iconic suitcases. They are also designed to serve as an access portal to future offerings. Throughout the year, they will unveil immersive drops, new products, and experiences at regular intervals. This includes new limited-edition collector's items that are paired with a physical counterpart, taking owners on a unique journey.
Via Treasure Trunks
While the hype around NFTs has cooled down in some markets, brands that have invested in a long-term NFT strategy are reaping the rewards of their efforts. Louis Vuitton's NFTs of the Via Treasure Trunks serve as proof of this and mark an important step in the brand's exploration of the Web3 space. To acquire one of the trunks, customers (based in the USA, Canada, France, UK, Germany, Japan, and Australia) can register on a dedicated website's waiting list on June 8. During registration, they will be prompted to connect their crypto wallets and provide personal information such as wallet ID, name, and country.
On June 14, Louis Vuitton will invite selected participants to learn more about the world of Via on a private webpage. Following that, on June 16, an invitation will be extended to access a special website to purchase the Via "Treasure Trunk" using either cryptocurrency or fiat currency. Later, owners will receive a custom-made physical twin of their trunk. The Louis Vuitton trunks, first offered over 160 years ago, can cost tens of thousands of dollars.
Owners are not able to sell or transfer their trunks, which contrasts with many of the original high-value collectibles. The brand refers to it as a "soul-bound collectible," a new concept introduced last year by Vitalik Buterin to foster loyalty and discourage resale.
The future of luxury brands in Web3
The emergence of Web3, characterized by decentralized networks powered by blockchain technologies, has opened up new possibilities for luxury brands. The integration of NFTs into their business models is just the beginning. In the future, these brands could utilize decentralized finance systems (DeFi) for unique customer loyalty programs or employ smart contracts to authenticate and track the origin of their goods.
"We have to see what applications the metaverse and NFTs will have. It can undoubtedly have a positive impact on the activity of brands - if done well. But our goal is not to sell virtual sneakers for 10 euros. We're not interested in that. But maybe there are more relevant applications." - LVMH CEO Bernard Arnault on NFTs in January
Luxury brands are also likely to create virtual experiences and digital goods in the metaverse, a collective virtual shared space created by the convergence of virtual augmented physical reality and physically persistent virtual reality. For example, Louis Vuitton's Via Treasure Trunks are not just digital representations of their iconic suitcases, but also portals to immersive experiences and limited offerings.