The SIX Swiss Exchange has recently observed an increased interest in trading crypto assets. This increase in interest is shown by a survey (full-report in English) conducted by SIX among Swiss Exchange participants.
Market participants observe increasing customer demand for digital assets
Around two-thirds of the retail participants surveyed stated that their customers are showing an increasing appetite and demand for trading digital assets. In the long term, an even higher proportion of retailers – namely 80% – are expecting the demand for trading digital assets and crypto products to grow considerably.
The survey was conducted in the fourth quarter of 2019 with 126 respondents from across Europe. Of these respondents, 66% traded equities, 13% fixed income securities, 13% structured products and 5% ETFs, ETPs or other products.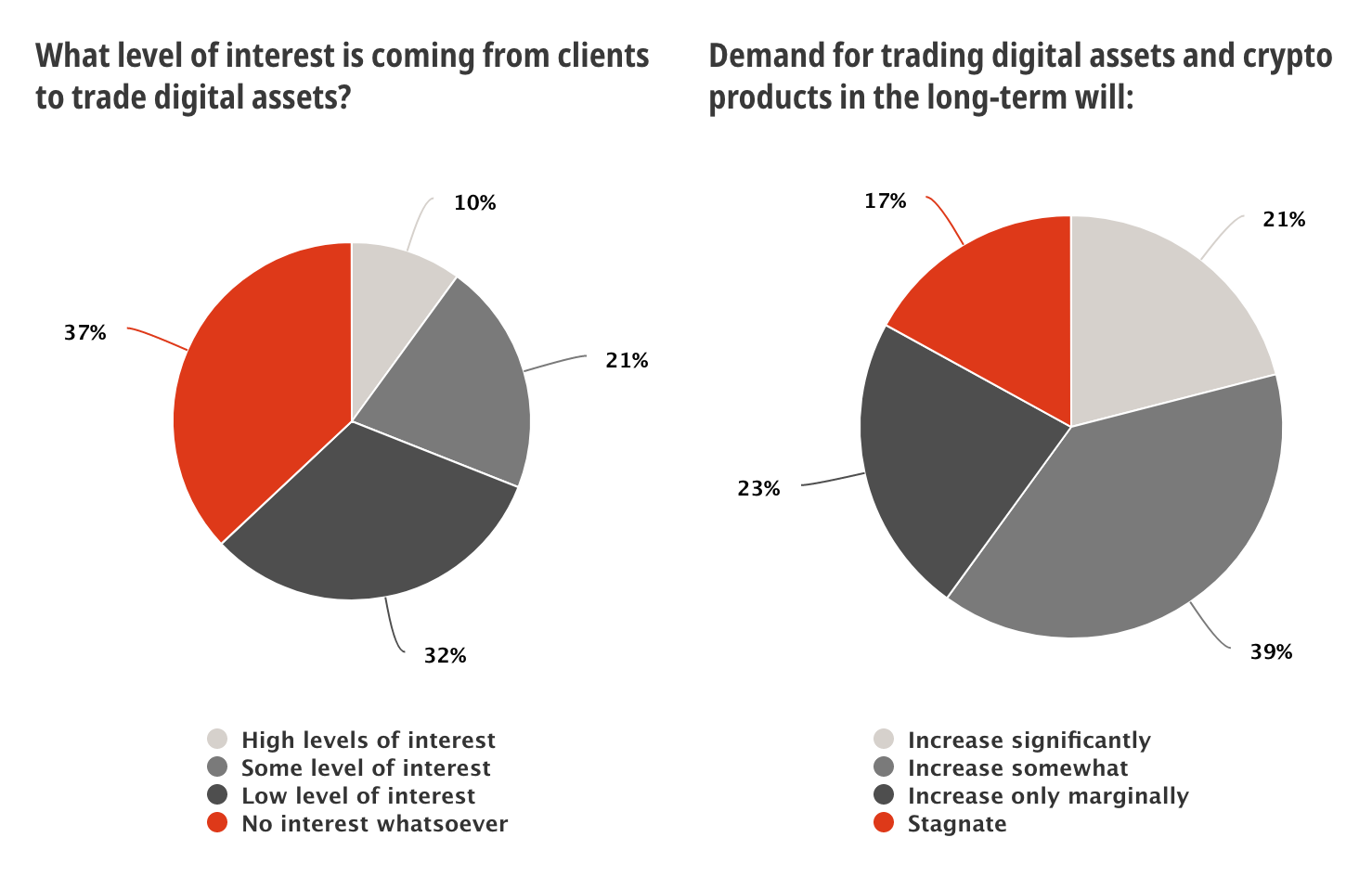 In the long term, 80% of retailers see a higher demand for digital assets and crypto products emerging. Most of the retailers surveyed believe that trading digital assets will streamline the trading and settlement process and reduce overall trading costs.
SIX continues to expand its digital assets business
André Buck, Global Head of Sales in SIX Securities & Exchanges, commented:
"The SIX Swiss Exchange has already made significant progress in the area of digital asset trading. It is currently the world's leading regulated marketplace for products with cryptographic currencies as underlying assets".
The SIX Swiss Exchange is the world's leading regulated marketplace for trading in products with crypto-currencies as underlying assets. In addition, SIX is currently building the "SIX Digital Exchange", a fully integrated issuing, trading, settlement and custody infrastructure for digital assets.
Artificial intelligence is seen as a driver of increasing volatility
The SIX survey also looked at the influence of artificial intelligence (AI). Almost two-thirds of the market participants surveyed believe that AI will create more trading opportunities for traditional equity trading. Lower trading costs are also expected as a further consequence. Most of the traders assume that the increasing influence of artificial intelligence will also result in more volatile market conditions.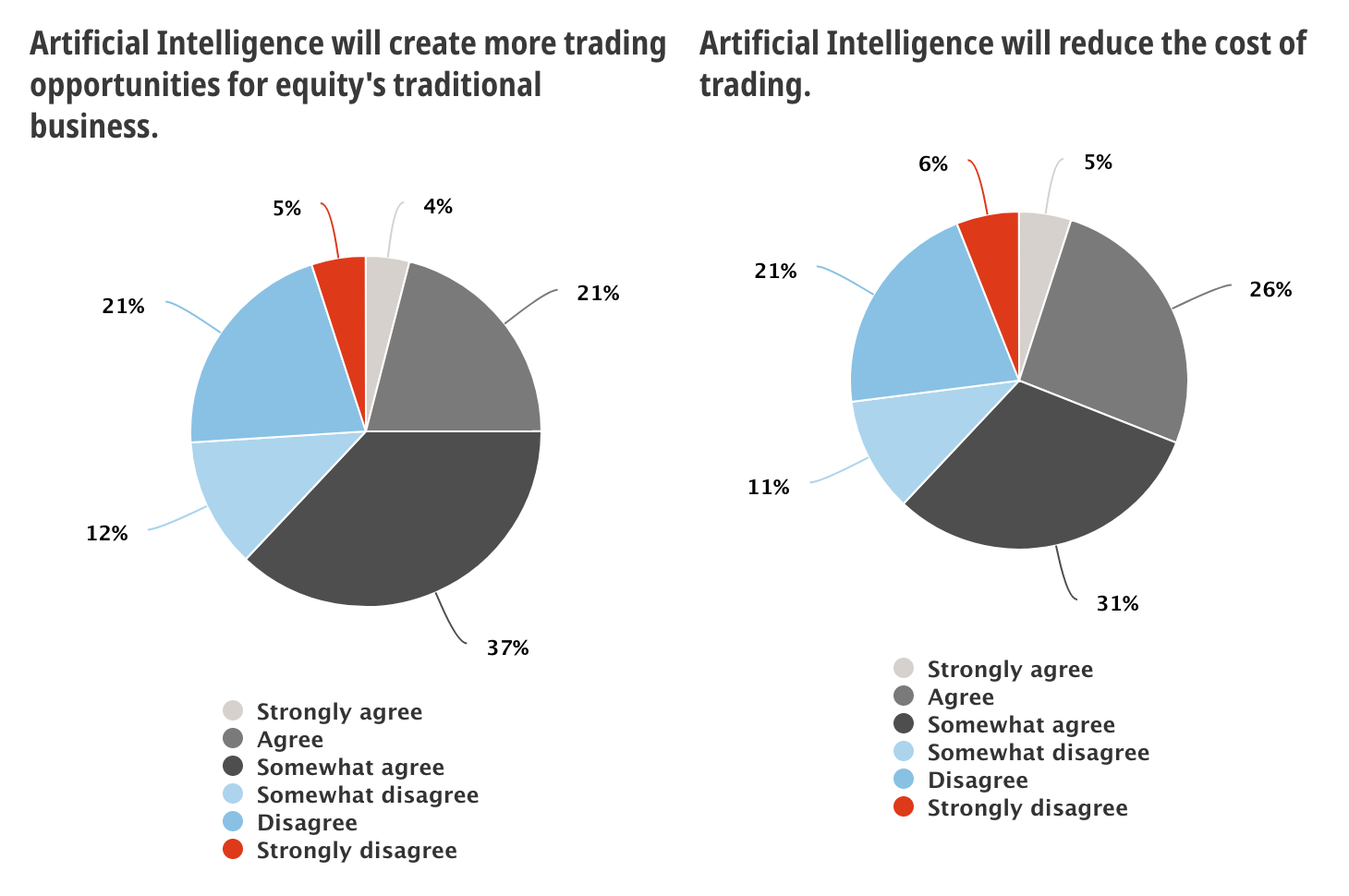 Quelle: six-group.com
Further results of the survey dealt, for example, with the influence of current events on trading behavior. Around 74% of those surveyed believe that the US election in 2020 will drive trading activities. Two-thirds suspect that the threat of trade wars will become a factor and around 58% expect a global recession in 2020. In contrast, only 39% believe that BREXIT, will have an influence on trading activities.