The FedNow service is a new system for instant payments launched by the Federal Reserve as a service. The network allows banks and credit unions of any size to instantly transfer funds to their customers at any time of day, year-round.
Developed by the Federal Reserve, FedNow is a real-time interbank settlement system designed to modernize the global payments infrastructure and address existing challenges. This development is a response to the emergence of tokenized crypto payments and fintech solutions such as Venmo or PayPal. In contrast to these platforms, FedNow offers a new settlement mechanism for real-time payments between U.S. banks that operates without interruption and provides final settlement. This innovation is expected to bring U.S. payment systems on par with similar services in the Eurozone and beyond.
Initially, 35 banks and credit unions, as well as the U.S. Treasury Department's Bureau of the Fiscal Service, are ready to enable instant payments through the FedNow service. In addition, 16 service providers are prepared to support payment processing for banks and credit unions.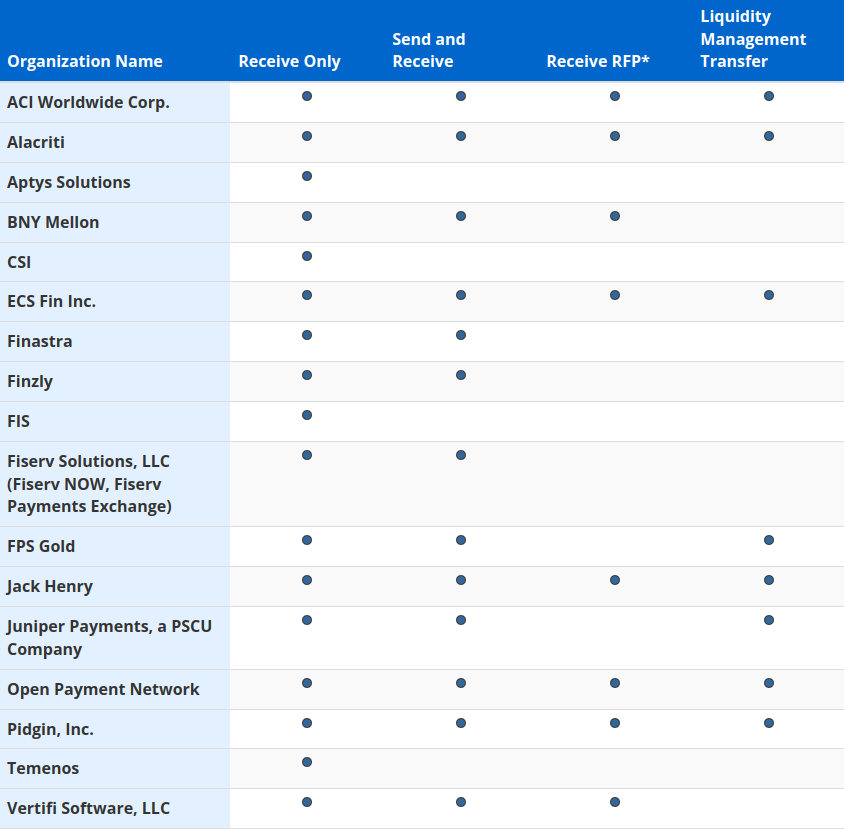 Federal Reserve service
The FedNow service will operate as an interbank payment system alongside other longstanding Federal Reserve payment services such as Fedwire® and FedACH®. The Federal Reserve is committed to working with the more than 9,000 banks and credit unions across the country to support broad availability, he said.
"The Federal Reserve developed the FedNow service to make everyday payments faster and more convenient in the years ahead. Over time, as more banks choose to use this new tool, the benefits to individuals and businesses will be that an individual can receive a paycheck instantly or a business can access funds immediately when paying an invoice." - Jerome H. Powell, Chairman of the Federal Reserve
Once fully available, instant payments will offer consumers and businesses significant benefits, such as quick access to funds or just-in-time payments that make it easier to manage cash flows in bank accounts. For example, individuals can receive their paychecks immediately and use them the same day, and small businesses can manage their cash flows more efficiently without experiencing processing delays.
🇺🇸Instant payments finally reach the US with #FedNow:

But the country's #banks are not entirely on board and mass adoption will face one more hurdle: the American consumer, over whom paper-based #payments retain a particular hold.@TheEconomist: https://t.co/nnkE9gjG1M… pic.twitter.com/6JLhsqgK0s

— Urs Bolt 🇨🇭 (@UrsBolt) July 21, 2023
FedNow is not a CBDC
FedNow and a retail central bank digital currency (CBDC) are different concepts, even though they both relate to digital payments. To date, the Federal Reserve has not made a decision to issue a CBDC and would only issue a CBDC based on an enabling act.
FedNow is simply a payment service provided by the Federal Reserve that allows banks and credit unions to transfer money for their customers. It is similar to and competes with other Federal Reserve payment services, such as Fedwire and FedACH. The FedNow service is not a form of currency, nor is it a move to eliminate any form of payment, including cash. It does not involve digital currency, but it does involve fees. A CBDC would be a liability of the central bank, just like cash, but in digital form. Moreover, FedNow is based on traditional technologies and not distributed databases (DLT).