Richard Heart, a controversial figure in the crypto world, has frequently found himself at the center of controversies and discussions. The creator of crypto projects HEX and Pulsechain is now facing scrutiny from the U.S. Securities and Exchange Commission (SEC) as part of a lawsuit.
Yesterday, the SEC filed a lawsuit against Richard J. Schueler, also known as Richard Heart, and his three entities: Hex, Pulsechain, and PulseX. The complaint alleges that Richard's crypto projects are all unregistered securities, and he offered his crypto assets to retail investors in the U.S. and abroad. But who is this man, shaking up the world of digital currencies with his ideas that some hail as revolutionary while others criticize as nothing more than a modern Ponzi scheme?
A fusion of tech enthusiasm, game theory, and marketing
Richard embarked on his journey into the crypto world without a traditional technical background. Instead, he entered the field with a strong entrepreneurial spirit and a deep understanding of free market mechanics. He founded his first companies at a young age and gained experience in marketing, sales, and business development.
Before diving into the crypto world, Richard operated a home car stereo business and a modest air conditioning company. Later, he appeared to amass wealth with a thriving mortgage firm until he claimed to have started mining Bitcoin from home early on when block rewards were a hefty 50 BTC per block, making it accessible to virtually anyone with a home computer.
In addition to his entrepreneurial and crypto-related pursuits, Richard Heart has authored several books. One of them is titled "Scam," in which he discusses various fraud cases and fraudulent events in the financial sector. Another work is "SciVive," a self-improvement guide released in 2018, showcasing another facet of his controversial personality.
Outspoken entrepreneur utilizes social media influence to create HEX
During this time, Richard also established himself as an influential voice on social media, regularly sharing his thoughts and perspectives on various topics, from cryptocurrencies to business strategies and personal development.
In 2019, Heart used his growing influence to create and promote his crypto project, HEX. Marketed as the first blockchain high-yield savings account, HEX aimed to revolutionize the crypto market by providing an alternative financial solution. Users could "stake" their HEX tokens, meaning lock them up for a certain period to earn interest.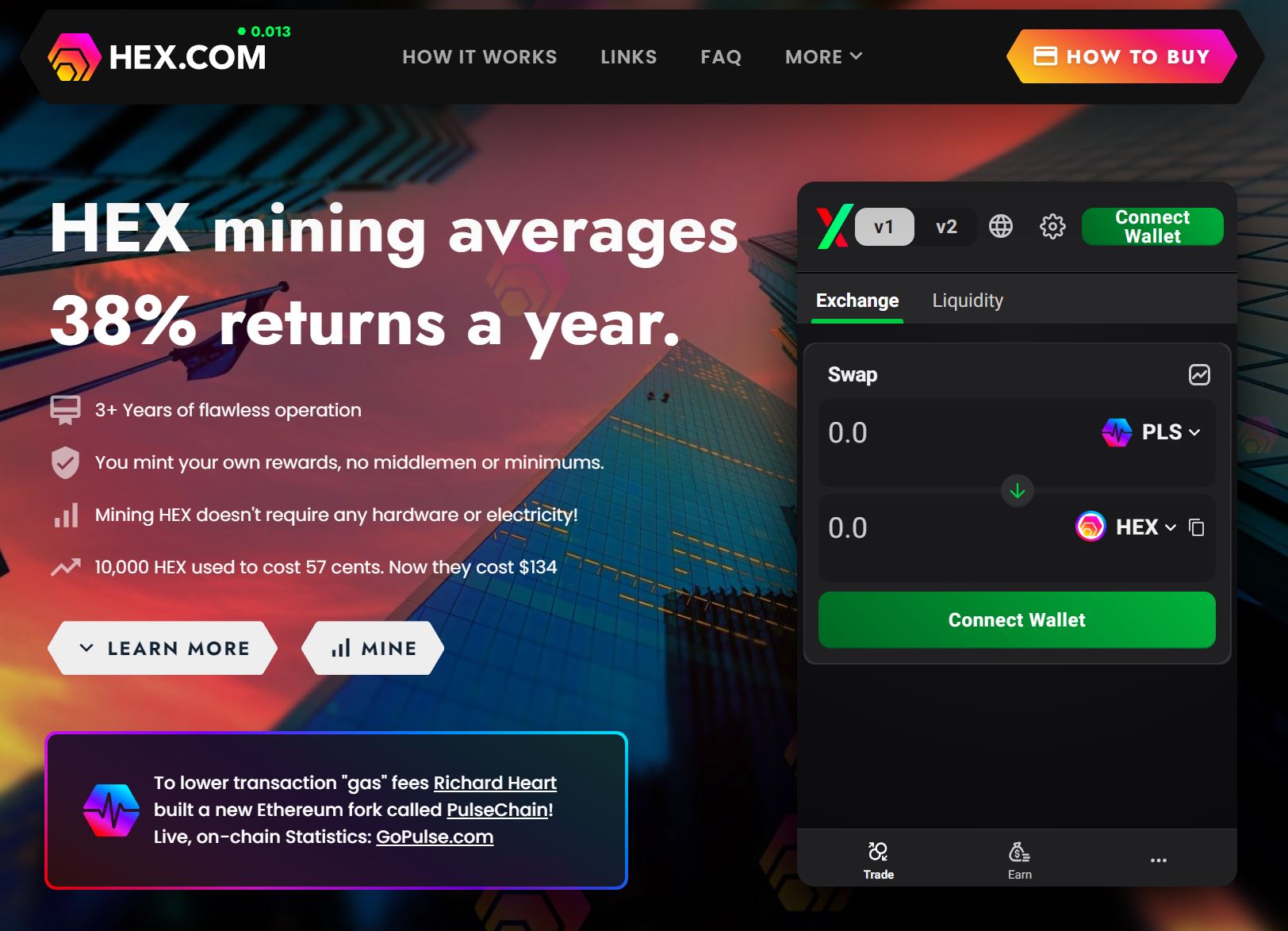 One controversial feature of HEX is the Origin Address, which receives all bonuses in the system and is allegedly accessible to Richard Heart. Additionally, HEX is characterized by an annual inflation rate of 38%, distributed only to users who stake their HEX tokens. According to the homepage, the average HEX user locked their tokens for an impressive seven years, while some holders locked theirs for up to 15 years.
Pulsechain, an Ethereum Fork, and PulseX Follow HEX
Pulsechain is a blockchain project founded by Richard Heart, aiming to offer a faster and more cost-effective alternative to Ethereum. In July 2021, the Pulsechain Sacrifice event took place, allowing users to "sacrifice" their cryptocurrencies to receive Pulse tokens. In May 2022, the PulseX Sacrifice followed, marking the launch of PulseX. PulseX represents a decentralized exchange in the form of a Uniswap fork on the Pulse blockchain. The project has only been live for a few months.
Since the launch of his first project, HEX, Richard Heart has garnered significant attention and managed to attract people to himself and his projects. These approaches reflect Heart's understanding of behavioral economics and marketing and have been a key element in the growth of his crypto projects. However, where there is light, there is also shadow. While Richard Heart and his projects have built a loyal following, they have also sparked criticism and controversy. Critics of Heart have long expressed doubts about the legitimacy and sustainability of both HEX and Pulsechain.
SEC lawsuit reveals serious offenses
Starting from 2019, Richard Heart managed to raise over $1 billion for the HEX successor projects, Pulsechain and PulseX. The SEC points to all three projects being involved in an unregistered offering and the illegitimate sale of crypto assets to U.S. and international investors. The "influencer" allegedly made earnings promises several times, supported by incentives and bonuses in the protocols' mechanisms.
The SEC's accusations regarding the HEX crypto project are severe. According to the SEC, Richard Heart used a sophisticated system to create the appearance of significant organic demand for HEX tokens. The agency claims that 94-97% of Ether (ETH) deposited into the HEX smart contract was recycled through a crypto trading platform, ultimately sending the ETH back to the HEX smart contract. These transactions gave the appearance of new investments from independent investors.
Additionally, the agency accuses Heart of misappropriating at least $12.1 million of Pulsechain investor funds. Instead of using these investor funds for the development and marketing of the Pulsechain network, Heart allegedly used millions for personal luxury purchases. After all, the HEX founder is known for his lavish spending habits. Thus, the SEC is seeking a permanent injunction, restitution of "ill-gotten gains" plus prejudgment interest, and civil penalties for Richard Heart.