The United States Federal Reserve has developed a new payment system called FedNow, which directly competes with certain parts of the banking system, payment service providers, and blockchain infrastructure. FedNow is a potential precursor to a central bank digital currency (CBDC), allowing for transactions at any time, day or night, 365 days a year.
FedNow is designed to enable nearly instantaneous dollar payments, allowing banks, businesses, and individuals to send and receive money in real-time. The goal is to make payments faster, more convenient, and more accessible, especially for those without access to traditional banking services. FedNow will be introduced in several phases, with the official launch taking place in July 2023. Is the Federal Reserve preparing for a digital central bank currency (CBDC)?
Preparations already in full swing
The announcement of the Federal Reserve launching the FedNow service in July is considered a significant milestone for the American payments industry. FedNow will enable every participating financial institution to offer a modern instant payment solution. The payment network provides a level of speed and convenience that has become essential in today's fast-paced world. Early adopters of FedNow include financial institutions of all sizes, with the largest banks and the US Treasury set to use the service from July.
In addition to preparing for the network's launch, the Federal Reserve continues to work with a range of financial institutions and service providers to complete the testing and certification program and implement FedNow across all areas of the financial system. The transition to real-time payment infrastructure requires concentrated efforts from all involved parties.
More than 120 organizations have already signed up for the FedNow pilot program. The service will launch with a robust set of basic settlement functions and value-added features. Additional functions and improvements will be added in future versions to support security, resilience, and innovation in the industry as the FedNow network expands over the coming years.
Blockchain basis for FedNow?
Meanwhile, blockchain operator Tassat has announced that it will enable access to the FedNow payment system of the US Federal Reserve. The company will serve as a business-to-business interface for FedNow, using a customer-oriented application programming interface (API). Both the interbank and intrabank services of the company will provide FedNow access.
Tassat's infrastructure solution is a private blockchain, which is permissioned and limits access to certain participants, often within a single organization. In contrast, public blockchains like Bitcoin are permissionless and open to anyone who wants to participate in verifying transactions and adding blocks to the chain. Private blockchains often prioritize data privacy and control, while public blockchains prioritize decentralization and transparency.
"We at Tassat are dedicated to enabling banks to serve their customers faster, more securely, and more efficiently, and FedNow will be an excellent complement to our offering." - Kevin R. Greene, Chairman and CEO of Tassat Group
While the Federal Reserve advances its FedNow development, pilot programs are currently underway to test the feasibility of creating a digital dollar, in reference to a US-held CBDC. If the central bank decides to integrate with blockchain technology, this digital dollar could potentially be issued directly to US citizens through the FedNow system.
FedNow to enable instant payments
In the current ACH network used by banks, large volume discounts apply to service providers such as banks, PayPal, Visa, and Mastercard. However, in the real-time network operated by the US government, these discounts are expected to increase fivefold. In 2023, an ACH transaction at high volume will cost a maximum of 0.0035 USD. Apparently, the smallest possible transaction fee in the new system is 0.01 USD, and each account holder is also charged a monthly fee of 25 USD.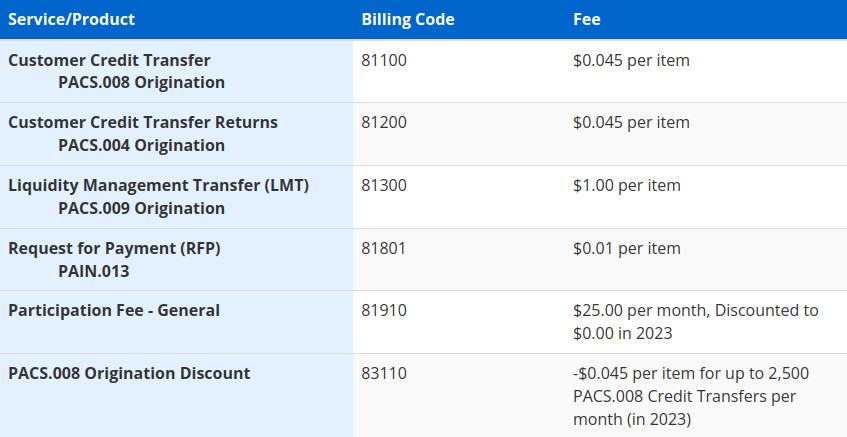 The central bank has now launched an adoption tour to encourage as many financial institutions and service providers as possible to complete the testing and certification program and introduce the service. Ken Montgomery, the head of the initiative, emphasized that expanding the network of participating providers is key to improving the availability of instant payments for consumers and businesses across the country.