What are blockchains and cryptocurrencies? Here in the Academy, we guide you through the relevant topics without further ado. The various sections are provided with basic knowledge on the most important topics. The individual knowledge blocks contain further links for people seeking to gain further knowledge.
The CVJ.CH Academy covers the following topics:
Blockchain technology is nothing more than a form of database structure. Data is organized in a series of linked blocks. These blocks are added according to a set of specific rules. Networks can be created that consist of decentralized physical computers that work together to form a single virtual computer. Any computer can become part of this larger virtual computer as long as it follows the consensus procedure.
Blockchain technology combined with cryptography makes it possible for the first time to transfer values over the Internet without the intermediation of third parties. The first breakthrough concept for such a decentralized payment network was Bitcoin. But the creators of this digital currency not only specified the structure of the payment network, but also the monetary policy. Bitcoin is designed as a scarce digital asset, modeled on precious metal money forms.
The concept for this decentralized payment network, including a digital currency, first appeared on the Internet in 2008 in the form of a short description (white paper). Under the pseudonym Satoshi Nakamoto, the first version of the reference implementation Bitcoin Core was published. The white paper created the building block for a decentralized electronic payment network. With the help of blockchain technology, a previously unsolvable problem was solved, namely to be able to transfer values over the Internet without having to trust a central authority. Transactions and accounting are secured on any number of connected computers in the network. The currency within this payment network is called Bitcoin (BTC).
Bitcoin was followed by countless new cryptocurrencies and blockchain projects over time. In addition to the transfer of value, some of these tokens already had more advanced functions. Via smart contracts, decentralized applications, so-called dApps, can be developed and executed on the platforms. With the additional functional possibility, quite a few use cases from the financial sector or other fields can be efficiently represented and executed without the involvement of a counterparty. In this case, the underlying tokens are used as the payment currency to execute a transaction. However, the rapidly growing field now has various types of tokens and their use cases.
Dealing with Cryptocurrencies
Thanks to blockchain technology, the user becomes his own bank. He can trade, transfer and secure values without an intermediary. But how exactly is this possible? First and foremost, an electronic wallet is required to handle cryptocurrencies. They can be used to store and transfer cryptocurrencies. But storing and sending cryptocurrencies is just the beginning. With the emergence of smart contract platforms such as Ethereum, extensive applications such as lending and borrowing, trading and other uses are now possible with tokens.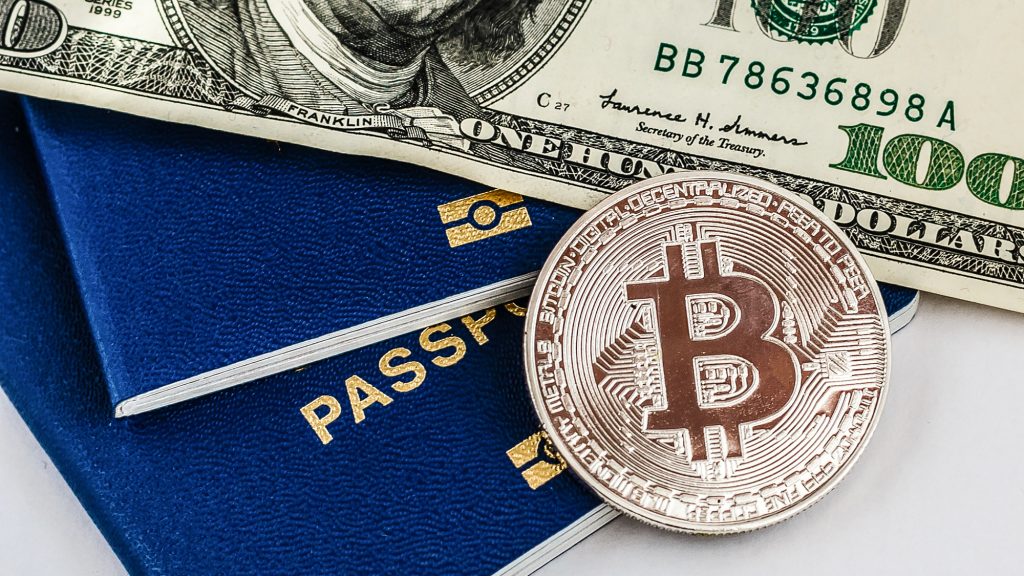 1×1 in dealing with cryptocurrencies
Acquiring and dealing with crypto can seem overwhelming at first. A rough introduction to handling and using cryptocurrencies like Bitcoin and Ethereum.
Decentralized Finance (DeFI)
The majority of these smart contracts are in the field of decentralized finance (DeFi). This is a rather young industry. However, since the early 2020s, a broad ecosystem of decentralized, transparent, and open protocols has emerged. These DeFi applications mostly represent traditional financial instruments on the Ethereum blockchain. Currently, the most popular use cases are decentralized exchanges and credit markets that do not require third parties.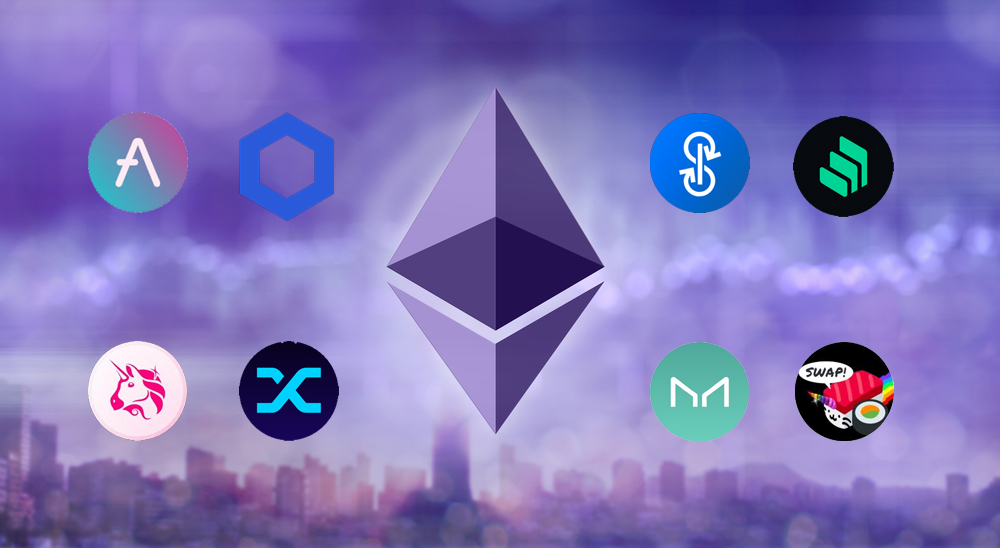 Decentralized Finance (DeFi)
The field of decentralized financial applications seemingly came out of nowhere. Now a broad ecosystem of decentralized, transparent and open protocols has emerged.
Non-Fungible Tokens (NFTs)
Non-fungible tokens (NFTs) democratize digital commerce. They enable co-determination in decentralized organizations (DAO) or participations (STO) in tokenized assets. The rights securitized in the smart contract enable new business models. Ownership of an NFT can be a key, a right or a ticket, depending on the function stored. Recently, digital art has attracted the most attention, although the sustainability of the values and works is not entirely undisputed. In virtual worlds and online games, the unique tokens are used to represent names, things and objects. The digital assets (NFT) can be traded directly, but can also be offered or auctioned via marketplaces such as Opensea.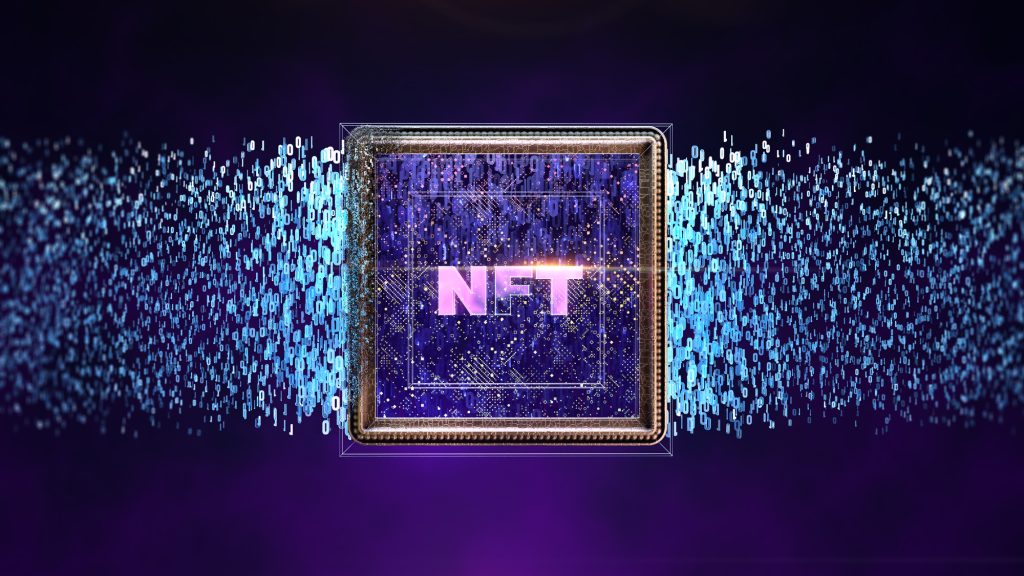 Non-Fungible Tokens (NFTs)
Since 2019, there has been the possibility to create unique non-fungible tokens (NFTs) on Ethereum. This led to an unstoppable trend in the digital art industry.
Investment, Trading and Speculation
Cryptocurrency trading has been a staple since its inception and has been the dominant share of profitability across the crypto ecosystem to date. The field is dominated by crypto exchanges. Traditional exchange providers, such as those from the stock market, are only slowly finding their way into the market. Nevertheless, there are now some listed products on traditional exchanges that track the price movements of major cryptocurrencies. The whole world around investing and trading cryptocurrencies.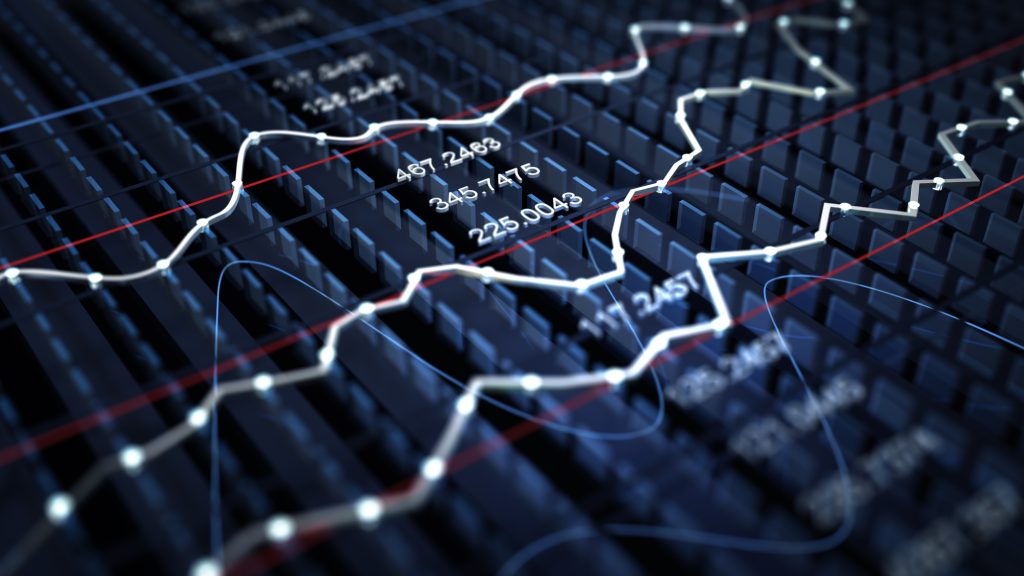 Investment, trading and speculation with digital assets
An overview on how to deal with the various investment vehicles for cryptocurrencies and their advantages and disadvantages.