What is CVJ.CH?

The Crypto Valley Journal|CVJ.CH is the first medium from Switzerland, which addresses the whole DACH region in German language with topics around distributed ledger technology. The team is made up of highly networked crypto experts, active in various areas around the block chain technology. We aim to provide a high quality resource around blockchain and crypto currencies in cooperation with selected authors.
The content focuses on education around the topic of blockchain, and the offer is rounded off by current topic reporting. Investment topics are also taken up and analysed. It is aimed at a readership that wants to learn about blockchain technology and crypto assets, from beginners to experts.
Why advertise on CVJ.CH?

Advertising on CVJ.CH offers many advantages.  The young medium is currently growing strongly in the DACH region.
The target audience is characterized by Blockchain interested readers. The majority of readers come from Switzerland (50%), followed by Germany (40%) and Austria (5%).
What advertising opportunities does CVJ.CH offer

Advertorial Content (sponsored contributions)
→ Report on your company and its interesting products/services – our authors will be happy to help if required and check the article before publication.
Press release
→ Reach a larger audience interested in Blockchain with your press releases. Send your press release free of charge to our press pool. We will publish selective releases.
Campaign
→ Place your advertising banner concisely on our portal and secure the attention of our visitors. There are various options available, from "halfpage ad" and "rectangle" to sections sponsoring.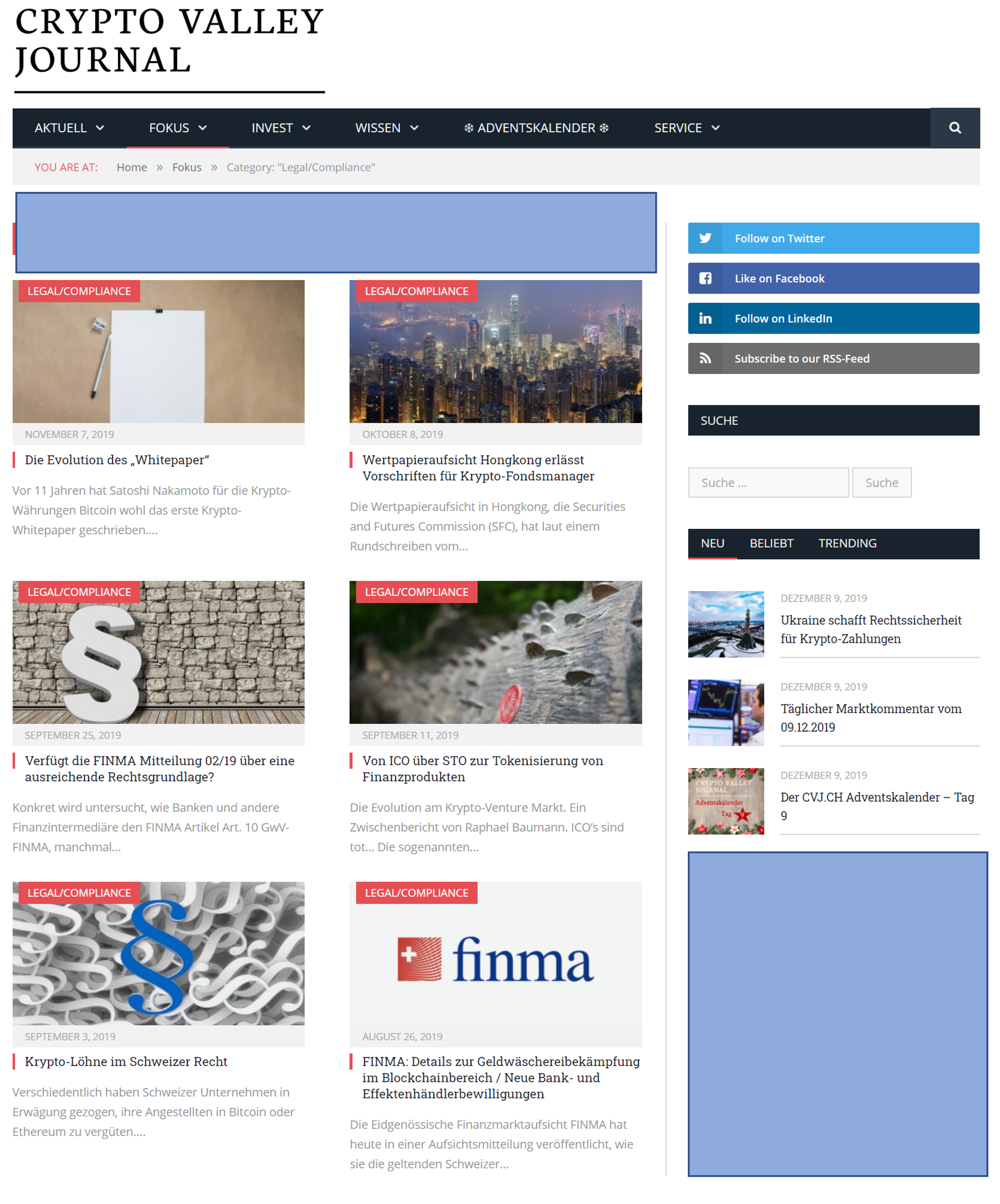 You are also welcome to inspire us with your own ideas, we are open for partnerships. Contact us simply and without obligation!