An overview of the trading activities on the cryptomarkets. Studies on traded volumes, supply and demand situations, as well as periodic technical analysis of the most important crypto-currencies and indices, including the perspective of professional Traders.
Good Morning!
At the time of writing, Bitcoin (BTC) is trading at $56,550, after a week of trading in the 56k-60k range, and having broken through a series of previous lows at around 59.6k.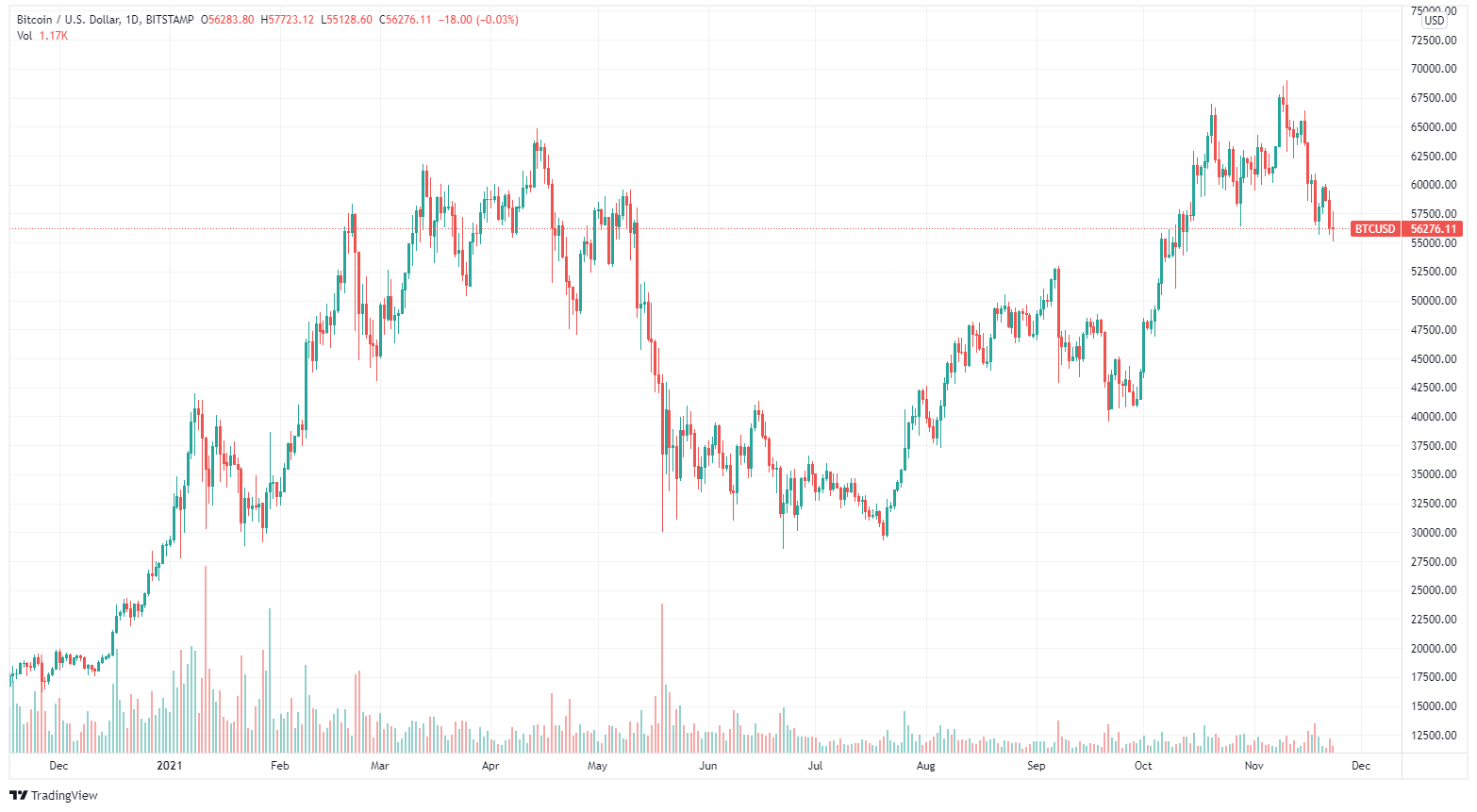 If I look at my favourite oscillators: Relative Strength Index (RSI), Commodity Channel Index (CCI), and Williams %R (%R), two out of three show me that the current market is oversold. This could push the price higher, but I would say that there will be a period of consolidation to allow market participants to find some balance before any big moves occur.
Bitcoin and Ether in oversold territory
The derivatives market appears to be pushing towards 60k. The decreasing term structure on all of the different maturities and skews have traded around par, which has allowed me to remain neutral on possible upward or downward movements. Low funding rates coupled with a low basis are creating a pleasant scenario for taking leveraged positions.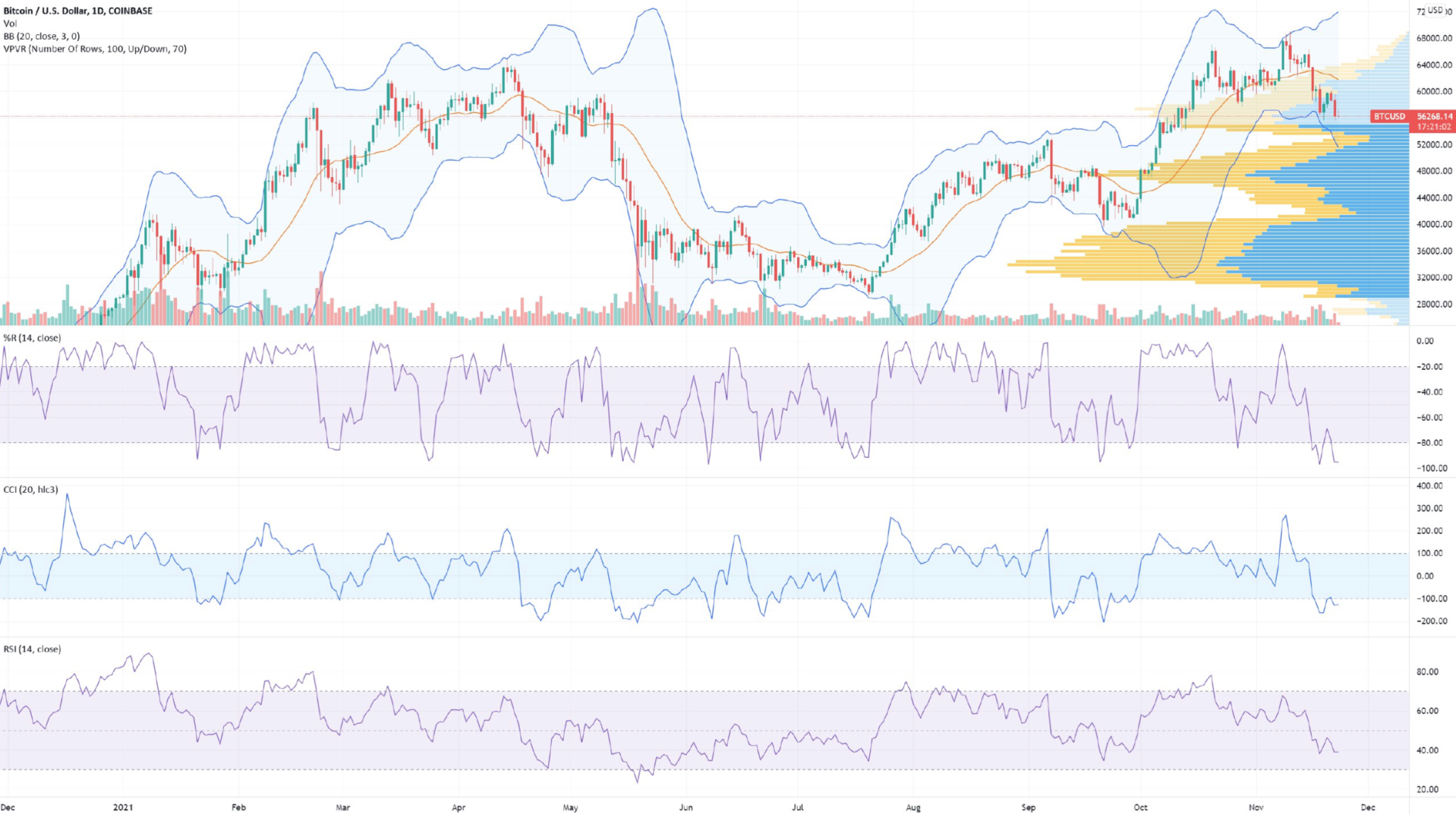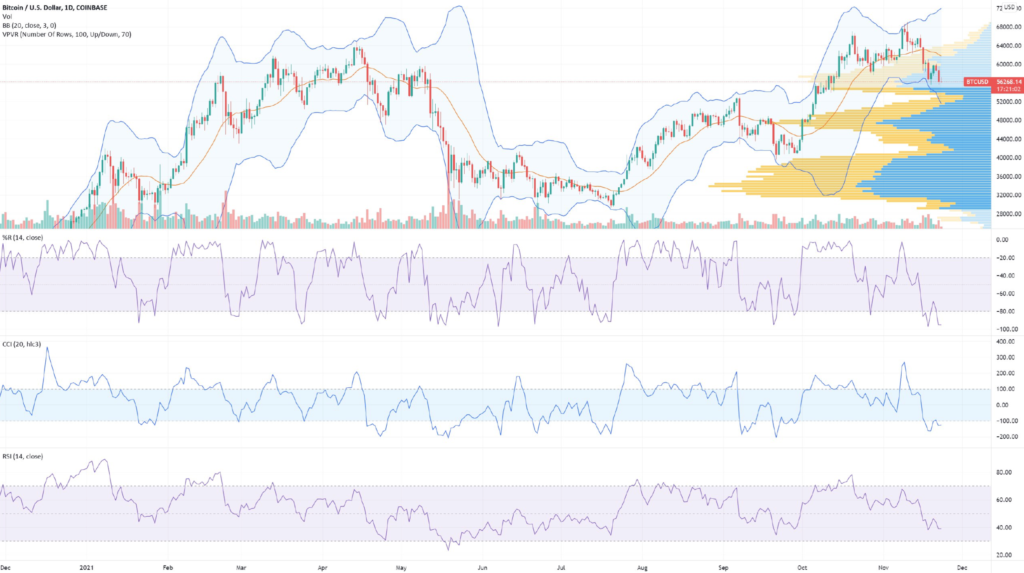 As a side note: a large block of Bitcoin could soon be released by Mt. Gox to creditors: 141,686 BTC, with a current market value of around 8.2 billion dollars. Please consider that the turnover of BTC in 24 hours is 43 billion dollars. The situation is similar for Ether (ETH), which is currently trading at $4,161.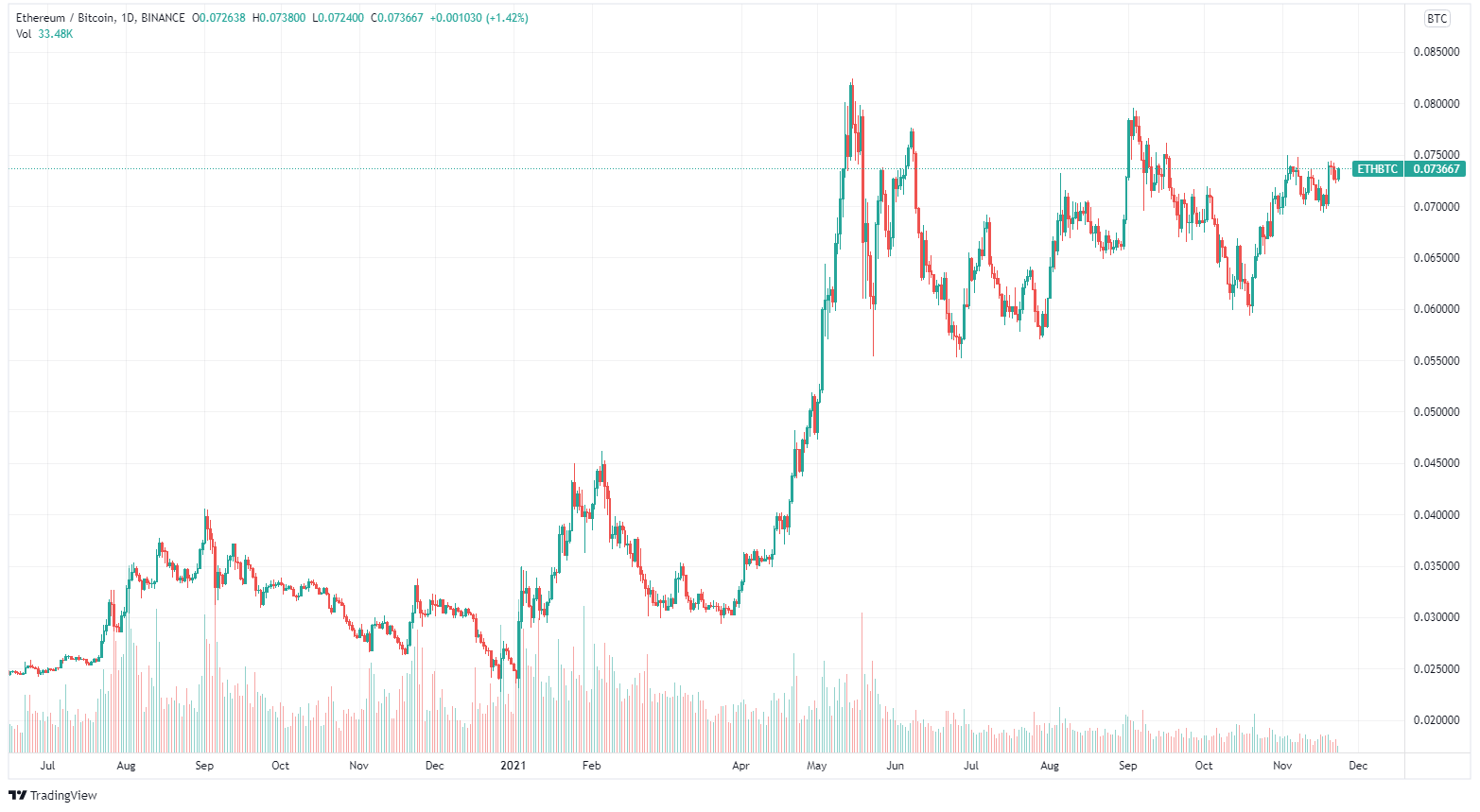 Ethereum vs. Bitcoin (ETH/BTC) is still around the psychological level of 0.07. In terms of the RSI, CCI, and %R: except for the RSI, these indicators show me that the market is oversold.


Furthermore, the sell-off we witnessed in the last few days found support at the $4k level. A move above Thursday's high of $4,344 would break the series of lower highs, and see ETH back in a zone of prior resistances that found supports between $4,379 and 4,457$.
Derivate markets
Looking at the derivatives market: the term structure is extremely steep, with the 7-day to 90-day IV spread being at 35pts! Whether the Realized Volatility (RV) and the Implied Volatility (IV) actually finally meet, the IV continues being particularly high, and I am really curious to see what volatility buyers are expecting to justify these premiums. Over the past seven days, most alternative L1 tokens have slightly outperformed ETH, and the rally between Gaming / Metaverse tokens continues.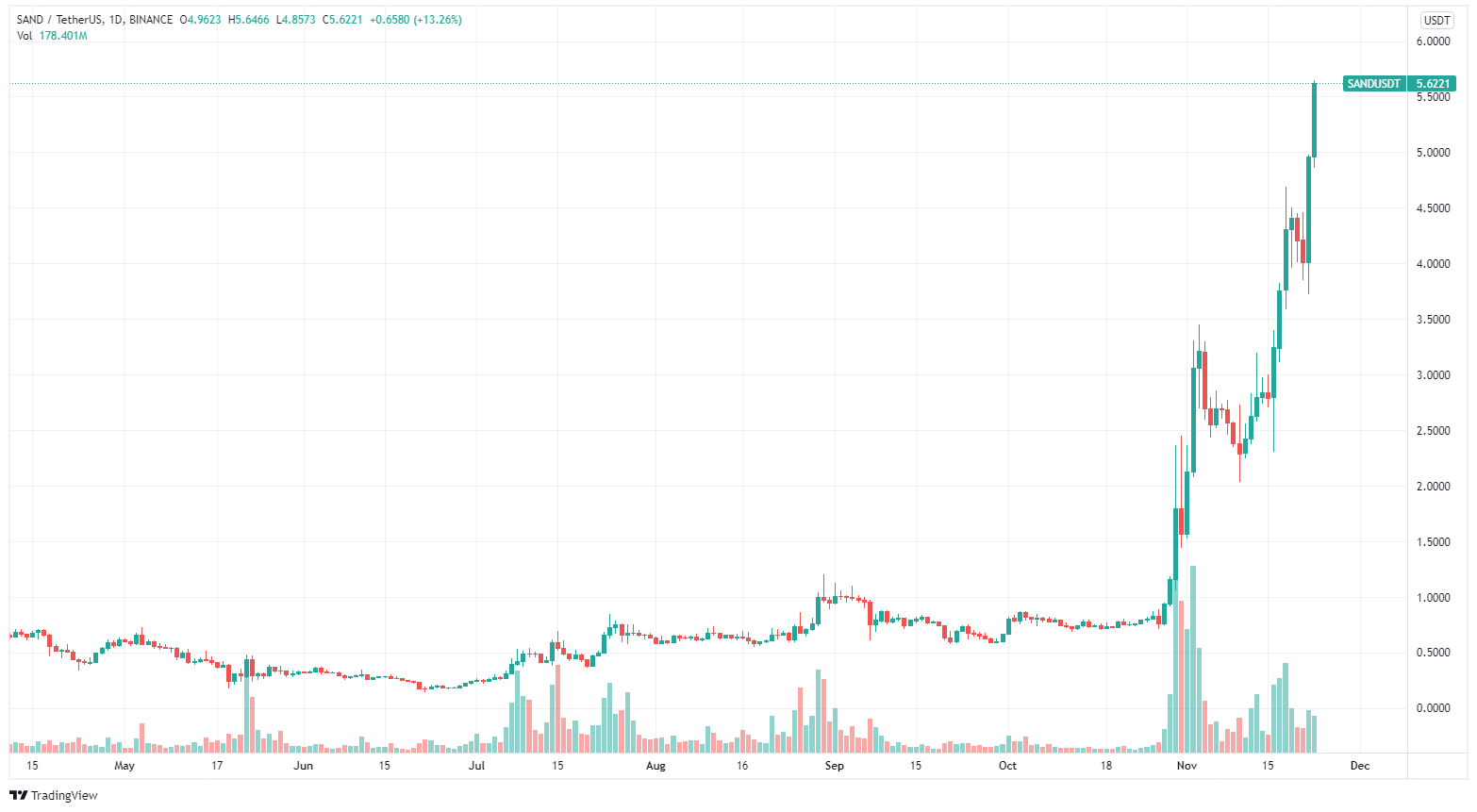 Additionally, there are two important dates this week: November 25 (Thanksgiving) and November 26 (Black Friday). The first means that traditional US markets and intermediaries (e.g. banks) will be closed, which could incite many investors to switch from traditional trading to cryptocurrencies, thus generating a certain degree of volatility. At the same time, it could leave some folks short of dollars. The latter event could mean a great deal of outflow.
Happy Trading!
---
Copyright © 2021 | Crypto Broker AG | All rights reserved.
All intellectual property, proprietary and other rights and interests in this publication and the subject matter hereof are owned by Crypto Broker AG including, without limitation, all registered design, copyright, trademark and service mark rights.

Disclaimer
This publication provided by Crypto Broker AG, a corporate entity registered under Swiss law, is published for information purposes only. This publication shall not constitute any investment  advice respectively does not constitute an offer, solicitation or recommendation to acquire or dispose of any investment or to engage in any other transaction. This publication is not intended for solicitation purposes but only for use as general information. All descriptions, examples and calculations contained in this publication are for illustrative purposes only. While reasonable care has been taken in the preparation of this publication to provide details that are accurate and not misleading at the time of publication, Crypto Broker AG (a) does not make any representations or warranties regarding the information contained herein, whether express or implied, including without limitation any implied warranty of merchantability or fitness for a particular purpose or any warranty with respect to the accuracy, correctness, quality, completeness or timeliness of such information, and (b) shall not be responsible or liable for any third party's use of any information contained herein under any circumstances, including, without limitation, in connection with actual trading or otherwise or for any errors or omissions contained in this publication.

Risk disclosure
Investments in virtual currencies are high-risk investments with the risk of total loss of the investment and you should not invest in virtual currencies unless you understand and can bear the risks involved with such investments. No information provided in this publication shall constitute investment advice. Crypto Broker AG excludes its liability for any losses arising from the use of, or reliance on, information provided in this publication.