Recurring market commentary on what's happening in the crypto markets, summarized by the Crypto Broker team at Crypto Finance AG.
Market commentary
Good Morning!
Non-fungible tokens (NFTs) are an emotionally laden topic. But since the hype is in full swing, I thought I would follow up on a previous Monday Market Commentary, which only provided a rough overview of the NFT space.
Since posting that commentary, I have had the chance to have quite a few conversations with both non-NFT holders and NFT holders. One of the interesting takeaways for me has been that most of the conversations with non-NFT holders became pretty emotional pretty quickly. Usually, we ended up discussing what our personal opinion was on a particular item (mainly digital art and profile pictures).
I am far from calling myself an art expert, or digital art expert, for that matter. But I do know that art is one of the most difficult assets to put a price on. So, coming back to my heated discussions with friends and family, we actually missed the point when we argued about the value of a certain piece of art. This is because we actually have no clue how it is valued. But the point I want to make is that even if most of the people in the NFT space are not art experts, people looking in from the outside should not place judgement (without digging in a bit deeper first).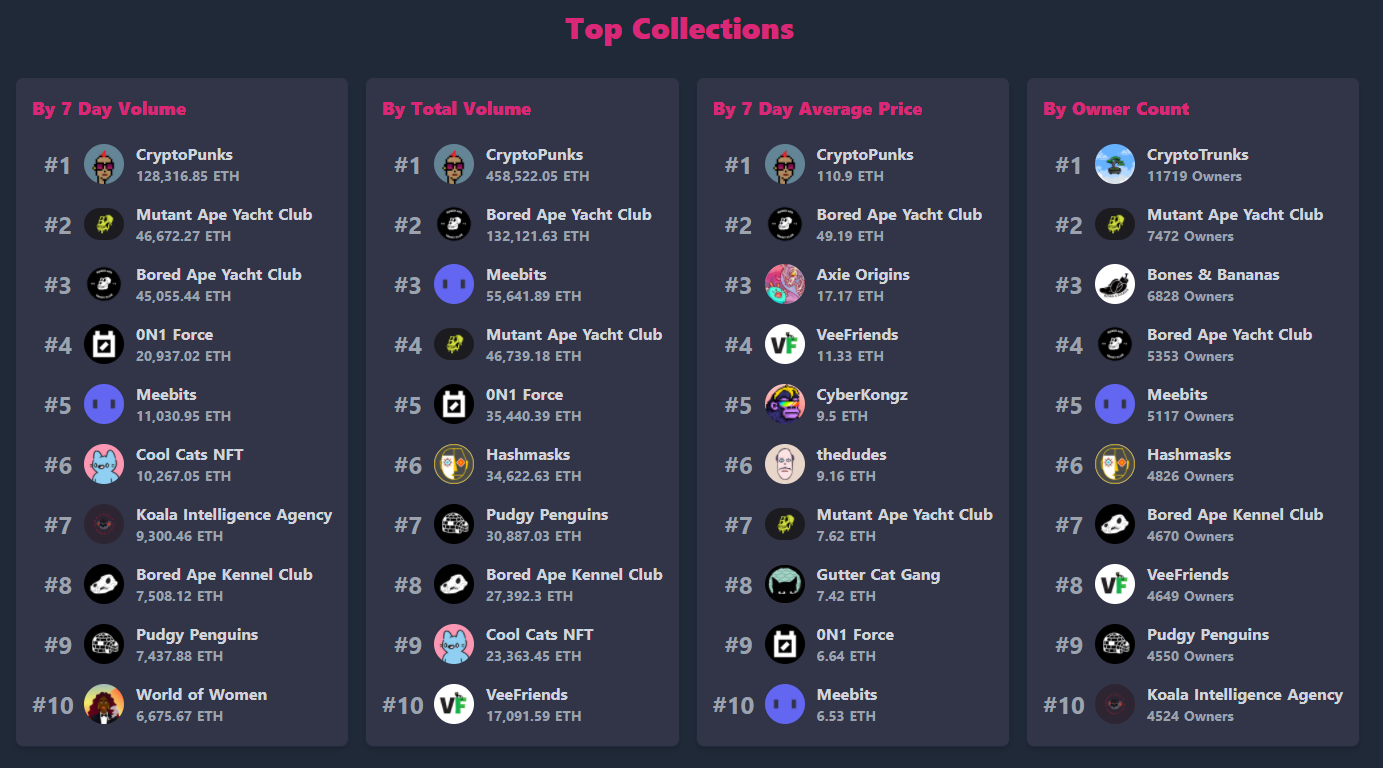 Another point I want to make is that NFTs do not only consist of CryptoPunks and EtherRocks. NFTs (nonfungible tokens) have a very specific function (namely, to be nonfungible), which gives them unique value propositions. NFTs can be used in the art, gaming, finance, and real estate sector, to name just a few.
We had a very interesting Knowledge Pooling Session last Friday, where our Head of Research, Lewin Boehnke, tried to take the emotional side of things out by explaining the tech behind it. He also mentioned a few simple steps on how to do one's own due diligence (at least in terms of the tech). In many cases, an NFT does (not yet) make a lot of sense: its enforceability is not always a given, since the blockchain data is not the final truth. Here's an example of this: when you buy a piece of land packaged into an NFT, ownership still needs to entered into the Land Registry ("Grundbuchamt" in Switzerland). If you do not have proof of ownership in the registry, it will be difficult for you to enforce your claim on that piece of land.
My advice to you on this topic is this: try and keep an open mind. Look into the topic first so that you can have meaningful conversations about it with others. Debates based on emotions and the price of a given NFT alone will not get us anywhere. To quote a good friend of mine after we had a emotionally laden debate: "There are cool things and silly things. It's just so damn hard to draw the line between the two."
---
Copyright © 2021 | Crypto Broker AG | All rights reserved.
All intellectual property, proprietary and other rights and interests in this publication and the subject matter hereof are owned by Crypto Broker AG including, without limitation, all registered design, copyright, trademark and service mark rights.
Disclaimer
This publication provided by Crypto Broker AG, a corporate entity registered under Swiss law, is published for information purposes only. This publication shall not constitute any investment  advice respectively does not constitute an offer, solicitation or recommendation to acquire or dispose of any investment or to engage in any other transaction. This publication is not intended for solicitation purposes but only for use as general information. All descriptions, examples and calculations contained in this publication are for illustrative purposes only. While reasonable care has been taken in the preparation of this publication to provide details that are accurate and not misleading at the time of publication, Crypto Broker AG (a) does not make any representations or warranties regarding the information contained herein, whether express or implied, including without limitation any implied warranty of merchantability or fitness for a particular purpose or any warranty with respect to the accuracy, correctness, quality, completeness or timeliness of such information, and (b) shall not be responsible or liable for any third party's use of any information contained herein under any circumstances, including, without limitation, in connection with actual trading or otherwise or for any errors or omissions contained in this publication.
Risk disclosure
Investments in virtual currencies are high-risk investments with the risk of total loss of the investment and you should not invest in virtual currencies unless you understand and can bear the risks involved with such investments. No information provided in this publication shall constitute investment advice. Crypto Broker AG excludes its liability for any losses arising from the use of, or reliance on, information provided in this publication.