The complete overview of the day's events on the (crypto) markets. Compactly summarized in the market commentary of the CVJ.CH editorial team.
Bitcoin (
BTC
) has finally been able to find a temporary bottom below the $20,000 zone and is trading back above the former all-time high of 2017/18. However, we have to take the current price developments with a grain of salt. The correlation between crypto markets and stock indices (S&P 500, Nasdaq, etc.) is approaching one again, Bitcoin's resistance and support levels can therefore not be viewed in a vacuum.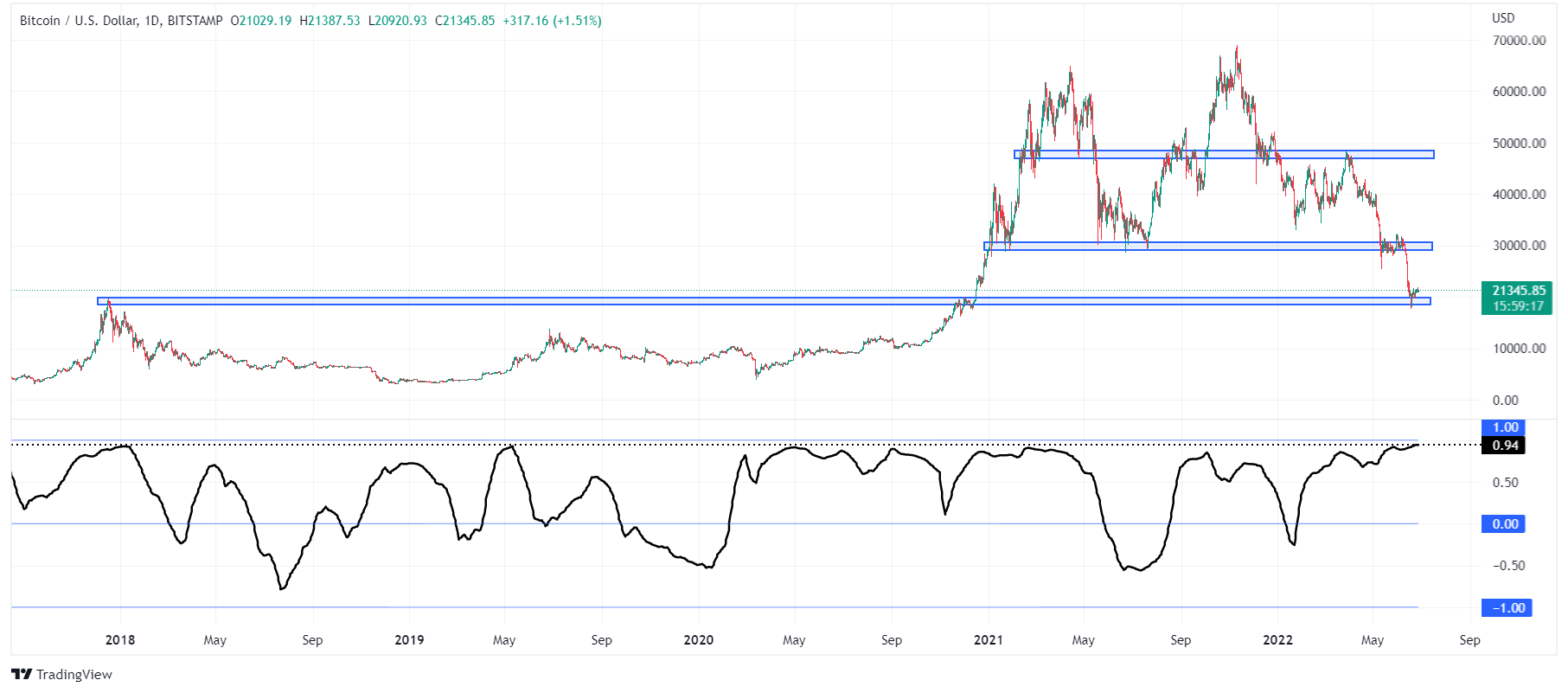 Nevertheless, a temporary low is probably behind us. The downward movement from USD 30,000 below USD 20,000 was extraordinarily fast and may have been accelerated by the forced liquidation of the hedge fund Three Arrows Capital; a good indicator for capitulation. Where the week takes us remains to be seen. The next resistance levels are around USD 25,000 and USD 29,000.
Ethereum back in the consolidation zone
Although Ether (ETH) showed relative strength against Bitcoin a few weeks ago, the price fell through any support levels. In tandem with the broader crypto market, a slight countermovement started here as well.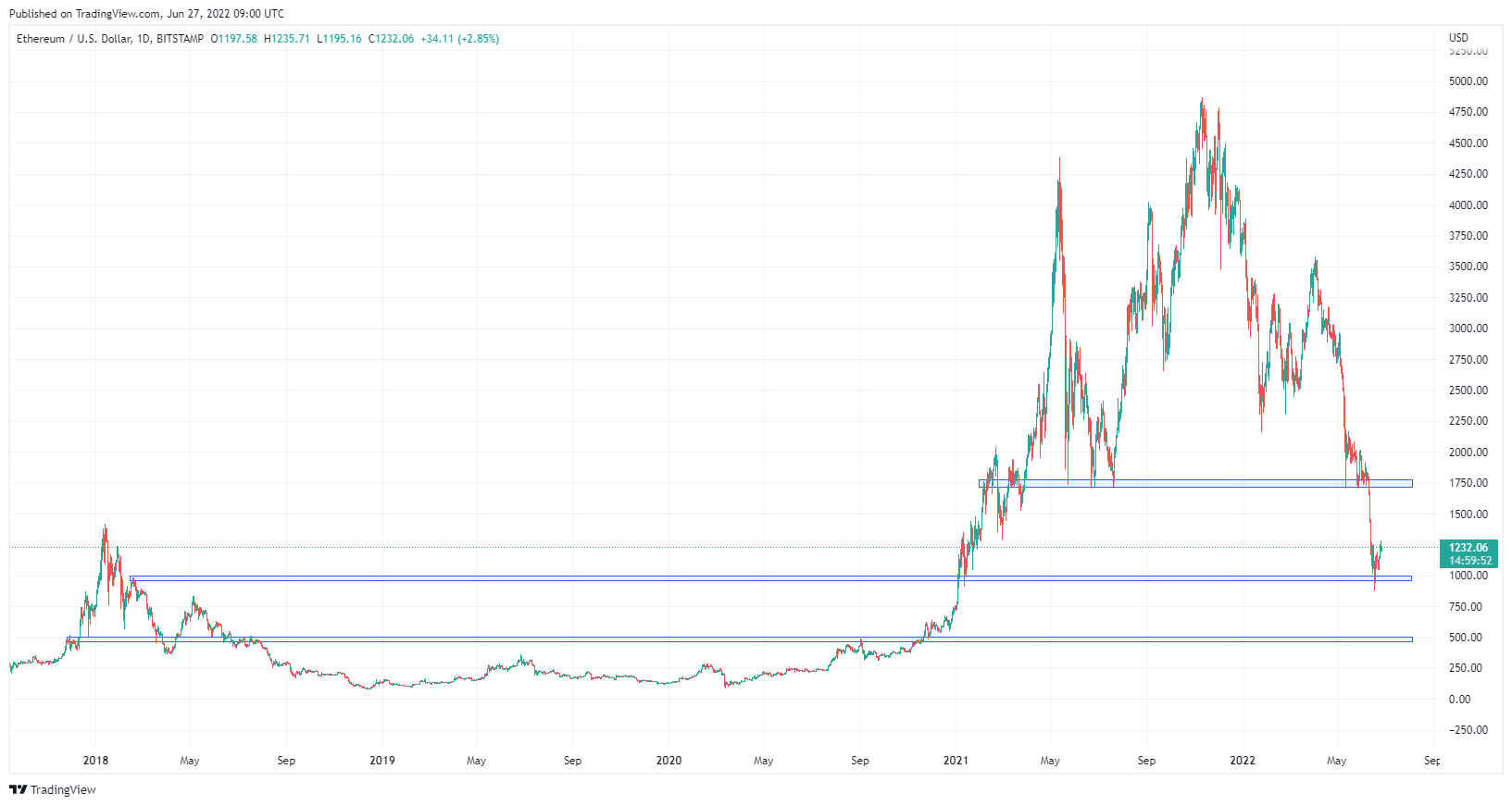 A look at the ETH/BTC ratio also shows a recovery. The trading range between 0.055 and 0.08, which initiated a long-term consolidation phase in spring 2021, could thus be recaptured.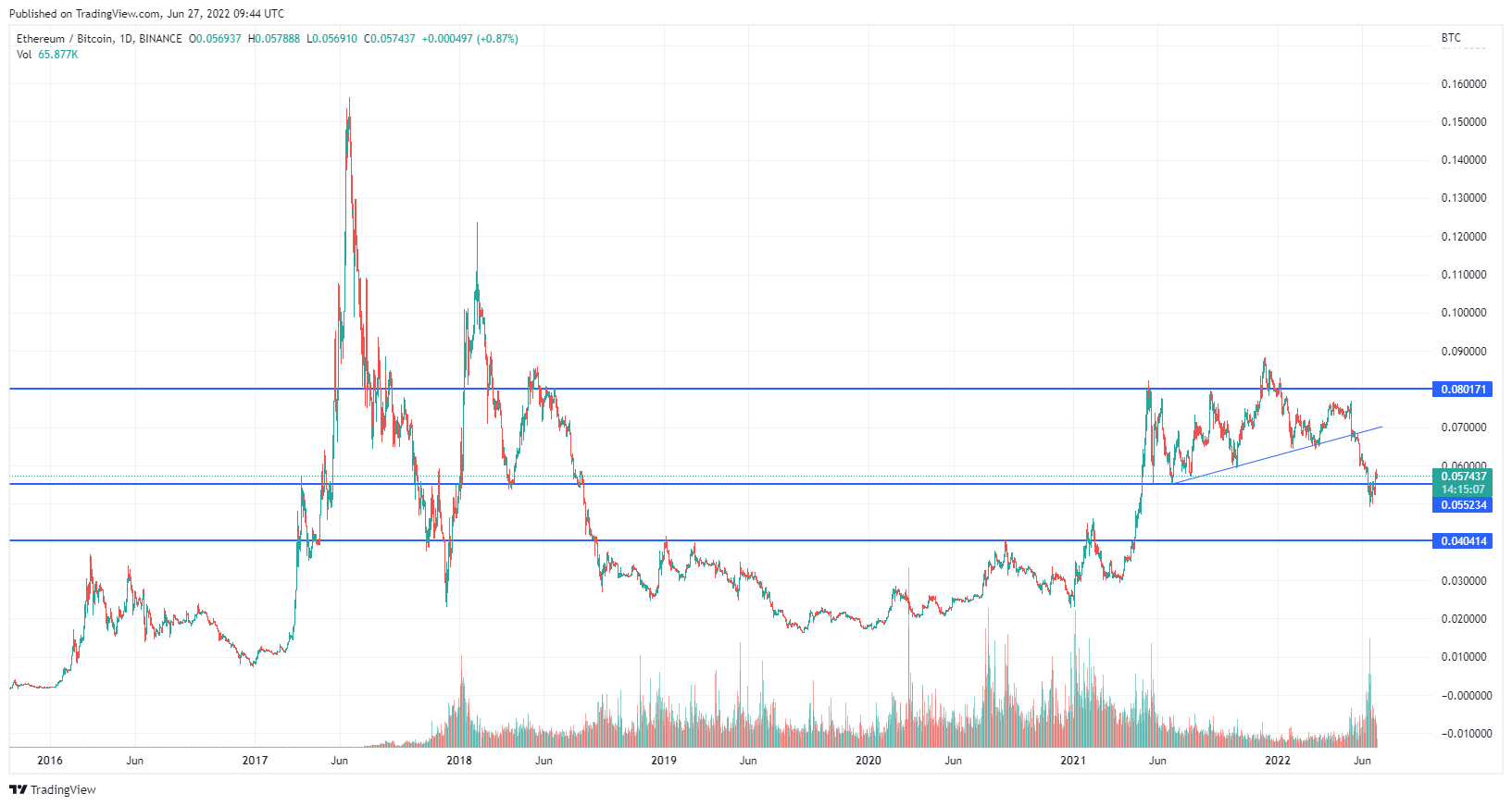 Risk appetite finds its way back into the markets
The recovery rally quickly took hold in altcoins as well. Retail favorites Dogecoin (DOGE) and Shiba Inu (SHIB) posted their first Green Week in months, though the year-to-date (YTD) market continues to look bleak.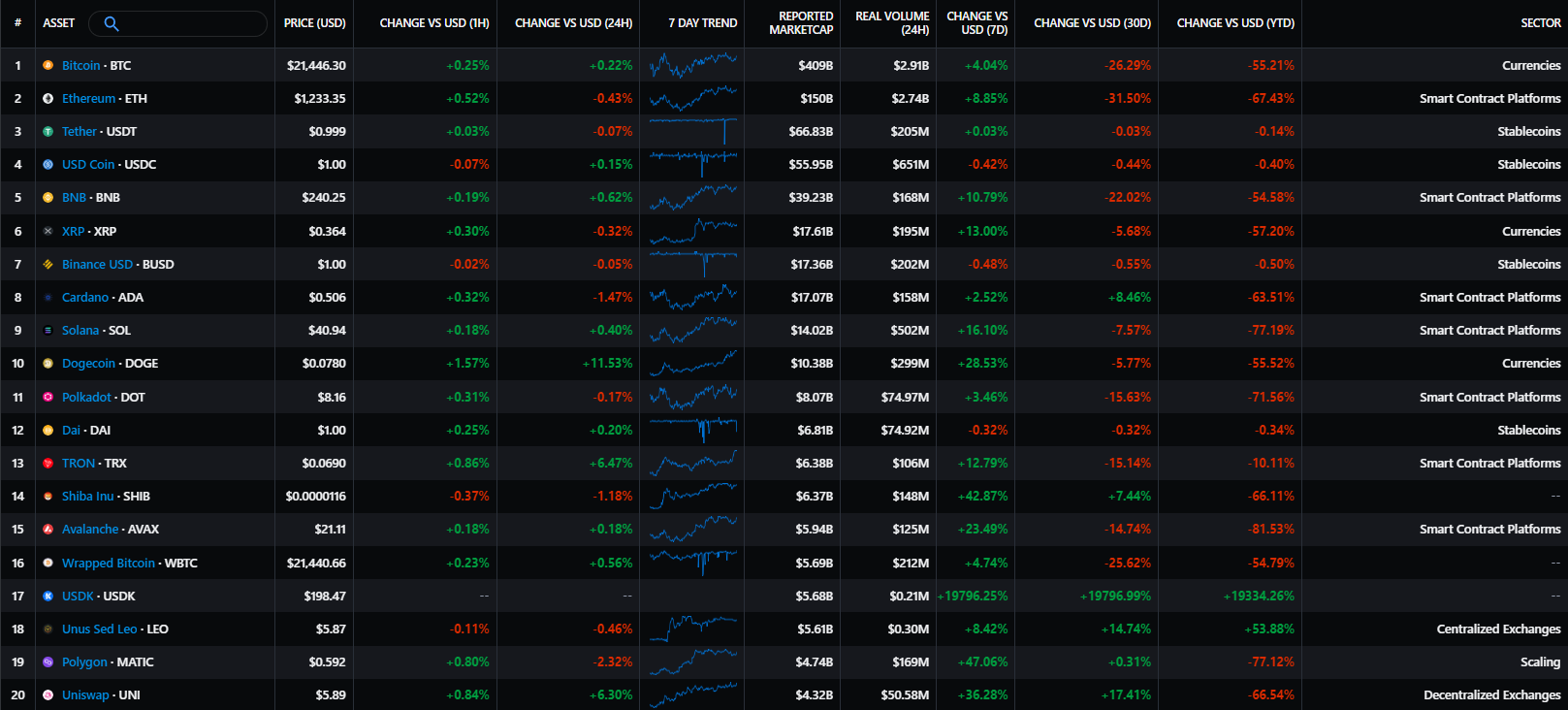 The winners of the week were Polygon (MATIC) +47.06%, Shiba Inu (SHIB) +42.87% and Uniswap (UNI) +36.28%. There were no losers, the lowest price increase in altcoins was recorded by Cardano (ADA) +2.52%, Polkadot (DOT) +3.46% and Unus Sed Leo (LEO) +8.42%.
---
Disclaimer
All information in this publication is provided for general information purposes only. The information provided in this publication does not constitute investment advice and is not intended as such. This publication does not constitute and is not intended as an offer, recommendation or solicitation to invest in any financial instrument, including cryptocurrencies and the like. The contents contained in the publication represent the personal opinions of the respective authors and are not suitable or intended as a basis for decision-making.
Risk notice
Investing in cryptocurrencies, is fundamentally associated with risk. The total loss of the invested capital cannot be excluded. Cryptocurrencies are very volatile and can therefore be exposed to extreme price fluctuations in a short period of time.