Recurring market commentary on what's happening in the crypto markets, summarized by the Crypto Broker team at Crypto Finance AG.
Good Morning!
It was a rough start to the week.
The selling pressure continued, pushing Bitcoin (BTC) down below $40,000 and Ethereum (ETH) below $3,000. The market was seemingly weak and looked anxiously at the important support levels: BTC at 38,000 and ETH at 2,850. At its most critical point, the situation then began to change.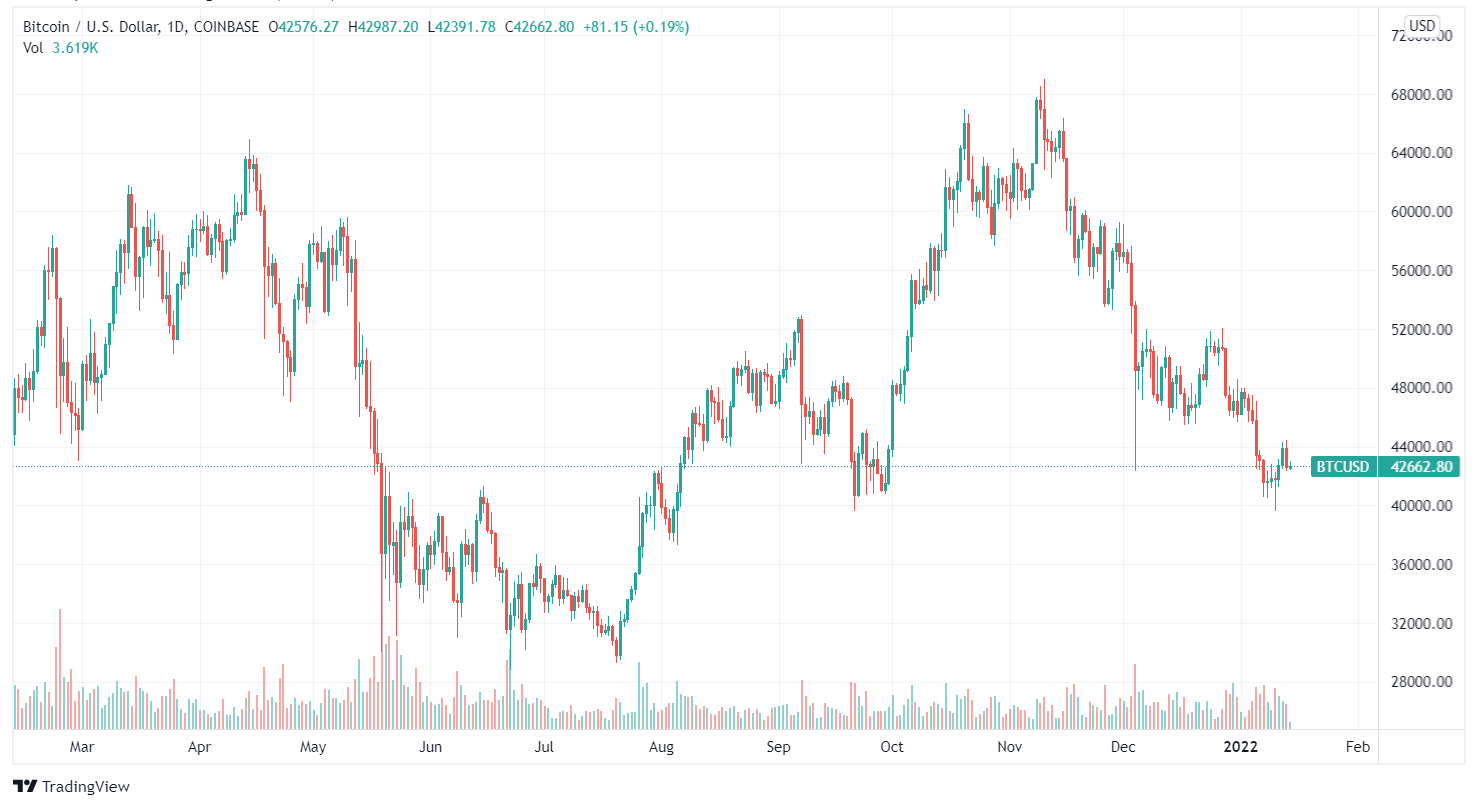 The market realised that there were massive buy orders around that served to support the market. On the derivatives side, the risk reversal structure began to flatten, as the skew of the puts started to decrease and the calls neutralised. The overall situation led to the market stabilising quickly and recovering.
Derivatives markets
Short-term implied volatility (IV) in both coins declined over the course of the week, and the long-term implied volatility kept consistent pressure on the market. In terms of price movement, I would consider this week to have been a choppy ride, with trading within a range of approx. 15%. It seems to me that the options product (and the derivatives market overall) is growing at a fast pace, and the positions correlated to it are becoming increasingly important. The majority of these products are linked to the CME CF Bitcoin Reference Rate (BRR), which is a daily reference rate of BTC as of 4pm London time.
Each day, the BRR aggregates the trade flow of the major bitcoin spot exchanges during a specific one-hour calculation window. This reference rate allows a kind of fair settlement process and valuation of the outstanding products. However, compared to the traditional world, this methodology has plenty of room for improvement.
Cross-Chain Interoperability Protocol
We like to cover all kinds of interesting topics in our market commentaries and weekly updates. One that I would like to revisit today briefly is the Cross-Chain Interoperability Protocol (CCIP).
CCIPs provide a universal open standard for developers to build secure services and applications that can send messages, transfer tokens, and initiate actions across multiple networks. This protocol enables smart contracts to interoperate across all public and private blockchain networks. Chainlink introduced CCIP last year in late summer, and is now gaining traction again (chart below).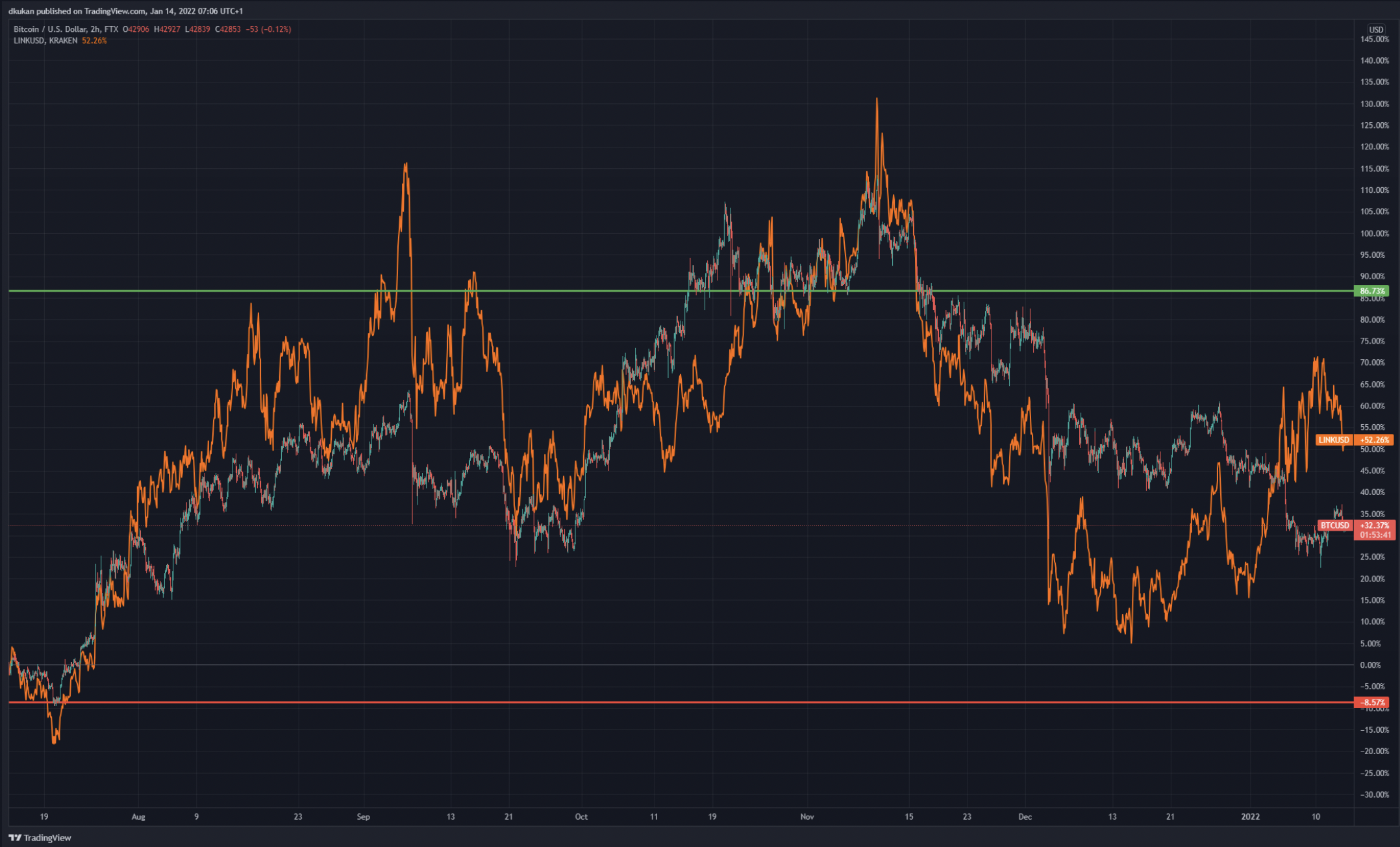 Happy Trading!
---
Copyright © 2021 | Crypto Broker AG | All rights reserved.
All intellectual property, proprietary and other rights and interests in this publication and the subject matter hereof are owned by Crypto Broker AG including, without limitation, all registered design, copyright, trademark and service mark rights.

Disclaimer
This publication provided by Crypto Broker AG, a corporate entity registered under Swiss law, is published for information purposes only. This publication shall not constitute any investment  advice respectively does not constitute an offer, solicitation or recommendation to acquire or dispose of any investment or to engage in any other transaction. This publication is not intended for solicitation purposes but only for use as general information. All descriptions, examples and calculations contained in this publication are for illustrative purposes only. While reasonable care has been taken in the preparation of this publication to provide details that are accurate and not misleading at the time of publication, Crypto Broker AG (a) does not make any representations or warranties regarding the information contained herein, whether express or implied, including without limitation any implied warranty of merchantability or fitness for a particular purpose or any warranty with respect to the accuracy, correctness, quality, completeness or timeliness of such information, and (b) shall not be responsible or liable for any third party's use of any information contained herein under any circumstances, including, without limitation, in connection with actual trading or otherwise or for any errors or omissions contained in this publication.

Risk disclosure
Investments in virtual currencies are high-risk investments with the risk of total loss of the investment and you should not invest in virtual currencies unless you understand and can bear the risks involved with such investments. No information provided in this publication shall constitute investment advice. Crypto Broker AG excludes its liability for any losses arising from the use of, or reliance on, information provided in this publication.