Recurring market commentary on what's happening in the crypto markets, summarized by the Crypto Broker team at Crypto Finance AG.
Market commentary
Good Morning!
The trading week was more or less marked by a $4,000 trading range in Bitcoin (BTC) with a great deal of intraday up and down movements.
Bitcoin defends support despite China news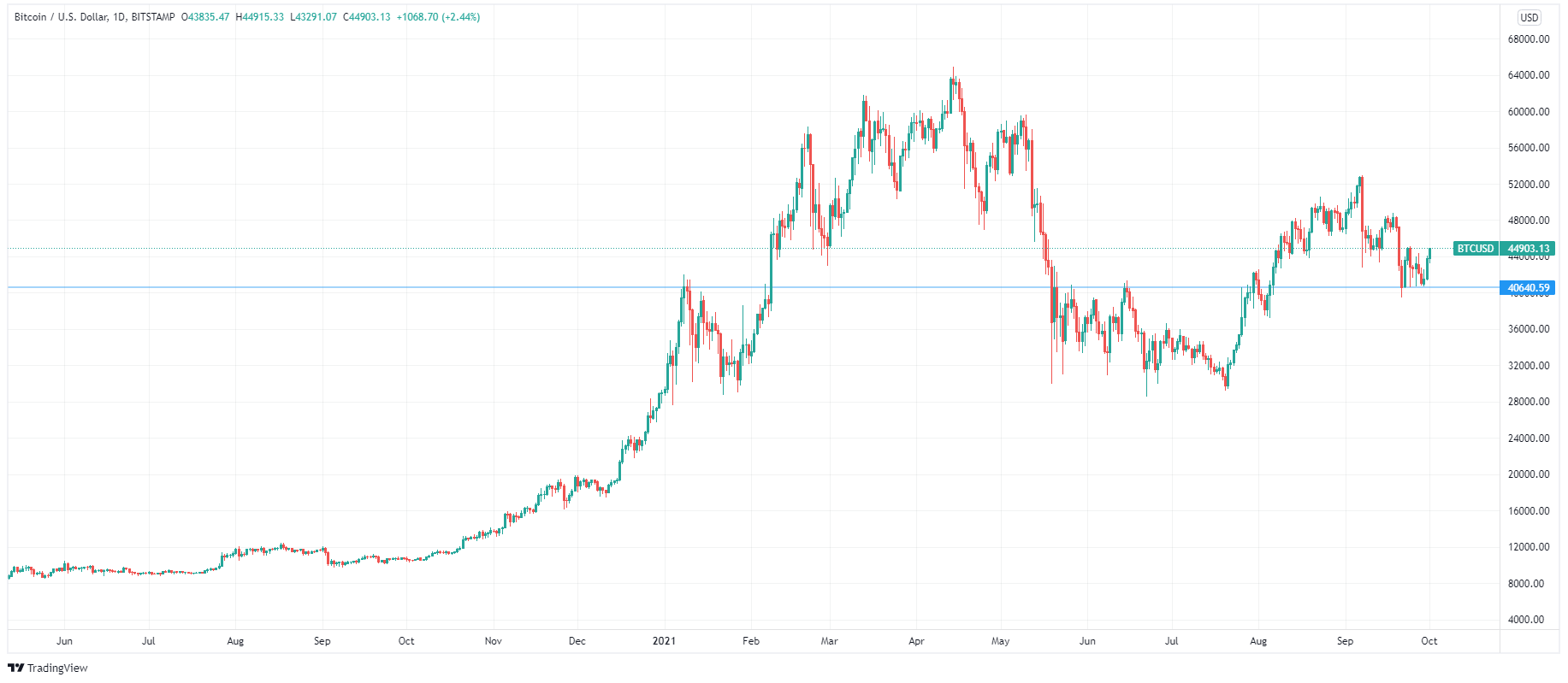 Despite all of the negative news out of China recently, BTC managed to protect the important support of $40,000 (blue line) rather impressively and made several attempts to detach itself from the lower levels. The general trust in the market is slowly returning as the perpetual, term, and funding premiums are slowly increasing again. The Ethereum / Bitcoin (ETHBTC) spread has not changed much, and trading remains close to the resistance of 0.07.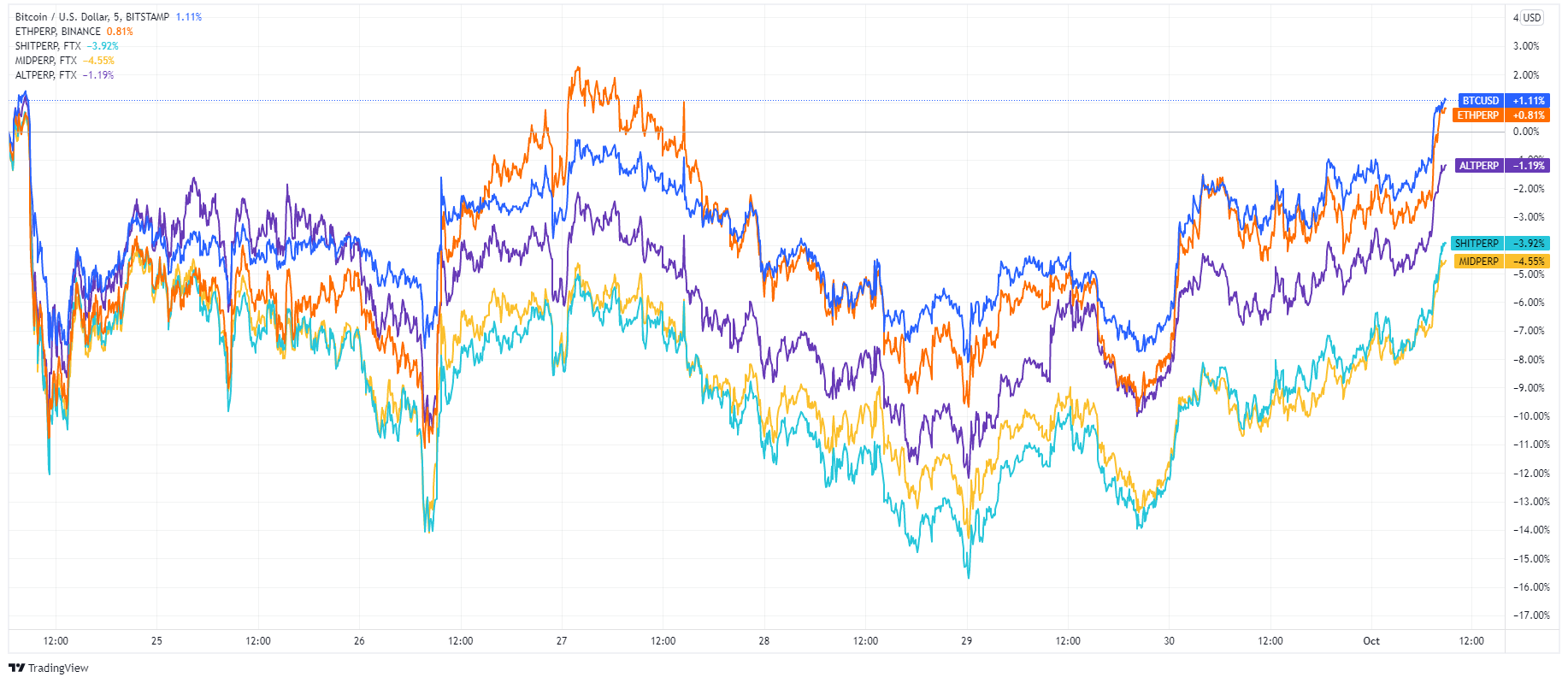 The Alt-, Mid-, and Shit Indices have underperformed BTC slightly over the week. It seems like the entire market has taken a breather and that investors are reorienting and preparing themselves for the last quarter of the year. The influx of news and surprises will definitively continue towards year-end – and beyond.
NFT hype somewhat weakened
The NFT hype has slowed a bit, but the valuation of the infamous crypto punks, for example, remains at $4bn for the 10,000 punks still out there. In other news, Ripple has launched a $250m creator fund for NFT projects. Ripple has also responded to Senator Toomey on XRP, and the SEC on how to do better. Senator Toomey stated that China's crackdown on crypto is a reminder of our huge structural advantage over China.
Happy Friday!
---
Copyright © 2021 | Crypto Broker AG | All rights reserved.
All intellectual property, proprietary and other rights and interests in this publication and the subject matter hereof are owned by Crypto Broker AG including, without limitation, all registered design, copyright, trademark and service mark rights.
Disclaimer
This publication provided by Crypto Broker AG, a corporate entity registered under Swiss law, is published for information purposes only. This publication shall not constitute any investment  advice respectively does not constitute an offer, solicitation or recommendation to acquire or dispose of any investment or to engage in any other transaction. This publication is not intended for solicitation purposes but only for use as general information. All descriptions, examples and calculations contained in this publication are for illustrative purposes only. While reasonable care has been taken in the preparation of this publication to provide details that are accurate and not misleading at the time of publication, Crypto Broker AG (a) does not make any representations or warranties regarding the information contained herein, whether express or implied, including without limitation any implied warranty of merchantability or fitness for a particular purpose or any warranty with respect to the accuracy, correctness, quality, completeness or timeliness of such information, and (b) shall not be responsible or liable for any third party's use of any information contained herein under any circumstances, including, without limitation, in connection with actual trading or otherwise or for any errors or omissions contained in this publication.
Risk disclosure
Investments in virtual currencies are high-risk investments with the risk of total loss of the investment and you should not invest in virtual currencies unless you understand and can bear the risks involved with such investments. No information provided in this publication shall constitute investment advice. Crypto Broker AG excludes its liability for any losses arising from the use of, or reliance on, information provided in this publication.