An overview of what is happening in the crypto markets, summarised daily by Crypto Finance AG Senior Trader Patrick Heusser in the market commentary.
Market commentary
Yes, I know that TA-Tuesday was yesterday. But I stumbled across some developments that are potentially worth watching.
I recently wrote about the stubborn order blocks on Bitfinex (in BTC$). They showed up on the topside at around 10.5k during the month of May and then switched to the bottom (bid) side in Jun/July at around 8.5k (see TradingLite images below).
Bitfinex order blocks (4h)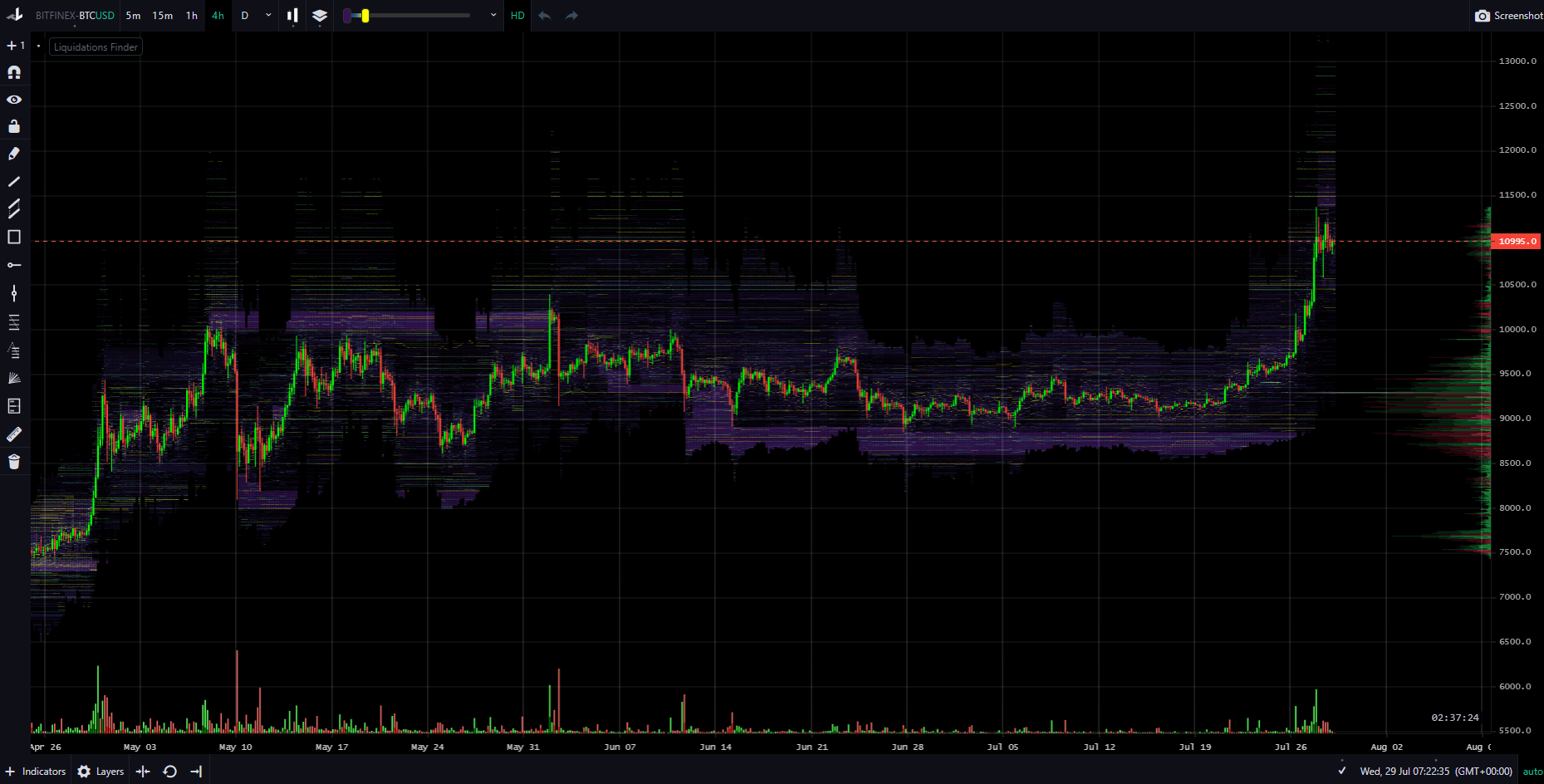 Bitfinex order blocks (15 min)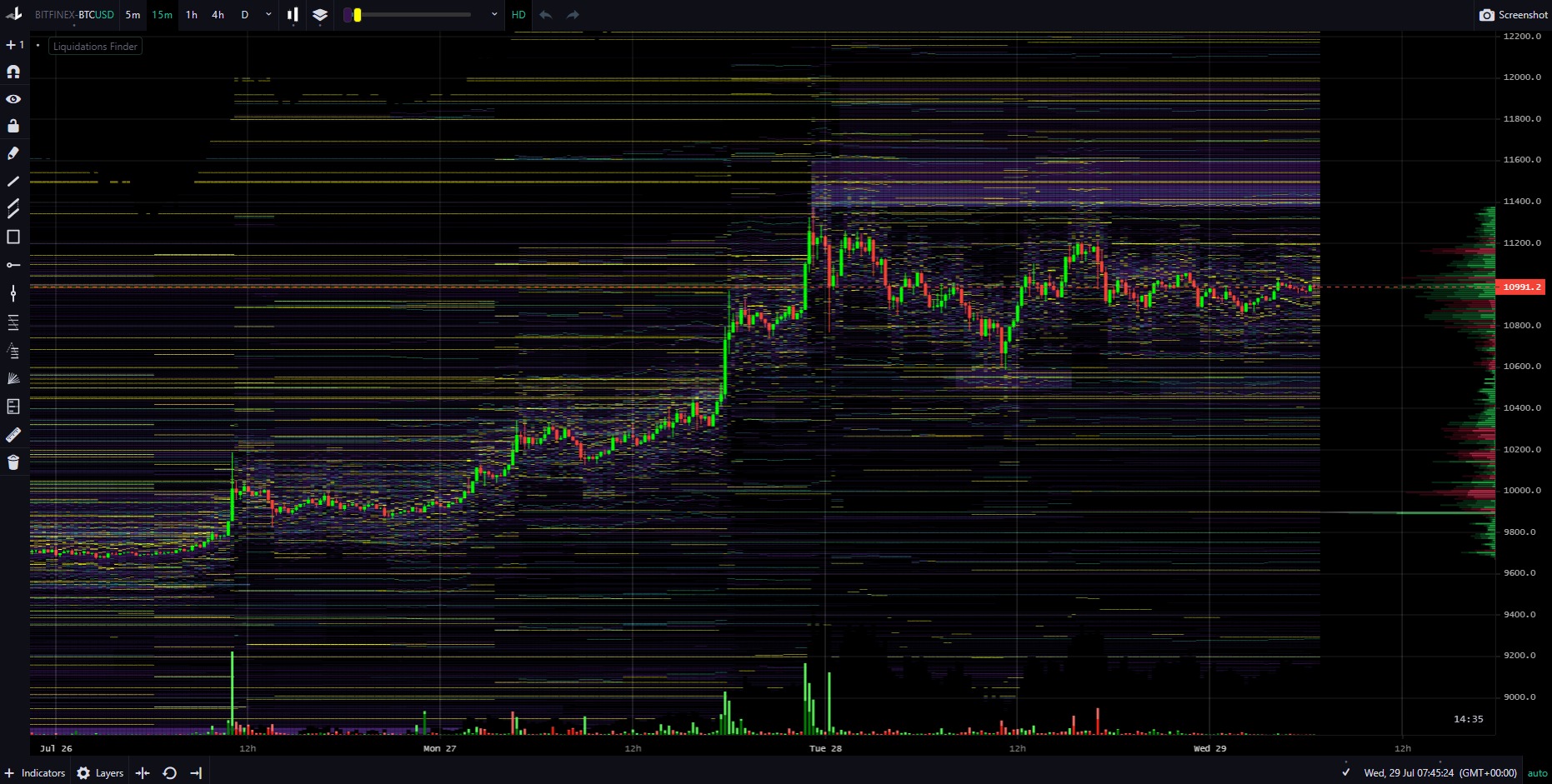 Part of the reason why I thought we would see some more supply coming in as we approached 10.5k were those large order blocks. I thought miners were also a part of it,  and, therefore, it would be tough to break. I was wrong. And when prices pushed towards the 10.5k level, Bitfinex did not show any of the large order blocks we have seen in the past.
At the same time, I also mentioned the Bitfinex premium in relation to these order blocks. Whenever there were large bid-side order blocks, we consistently saw that premium. It even widened out over time (see image and green arrow).
Now, it looks like we are again in the process of getting such an order block on the topside (see bitfinex_orderblocks_15min picture). It is not as strong as the ones we saw in May but it seems to have been there (at around 11.5k) since June 28th. At the same time, we ate seeing the Bitfinex premium coming down. Also, it is just shy and not very convincing but definitely something to keep an eye on.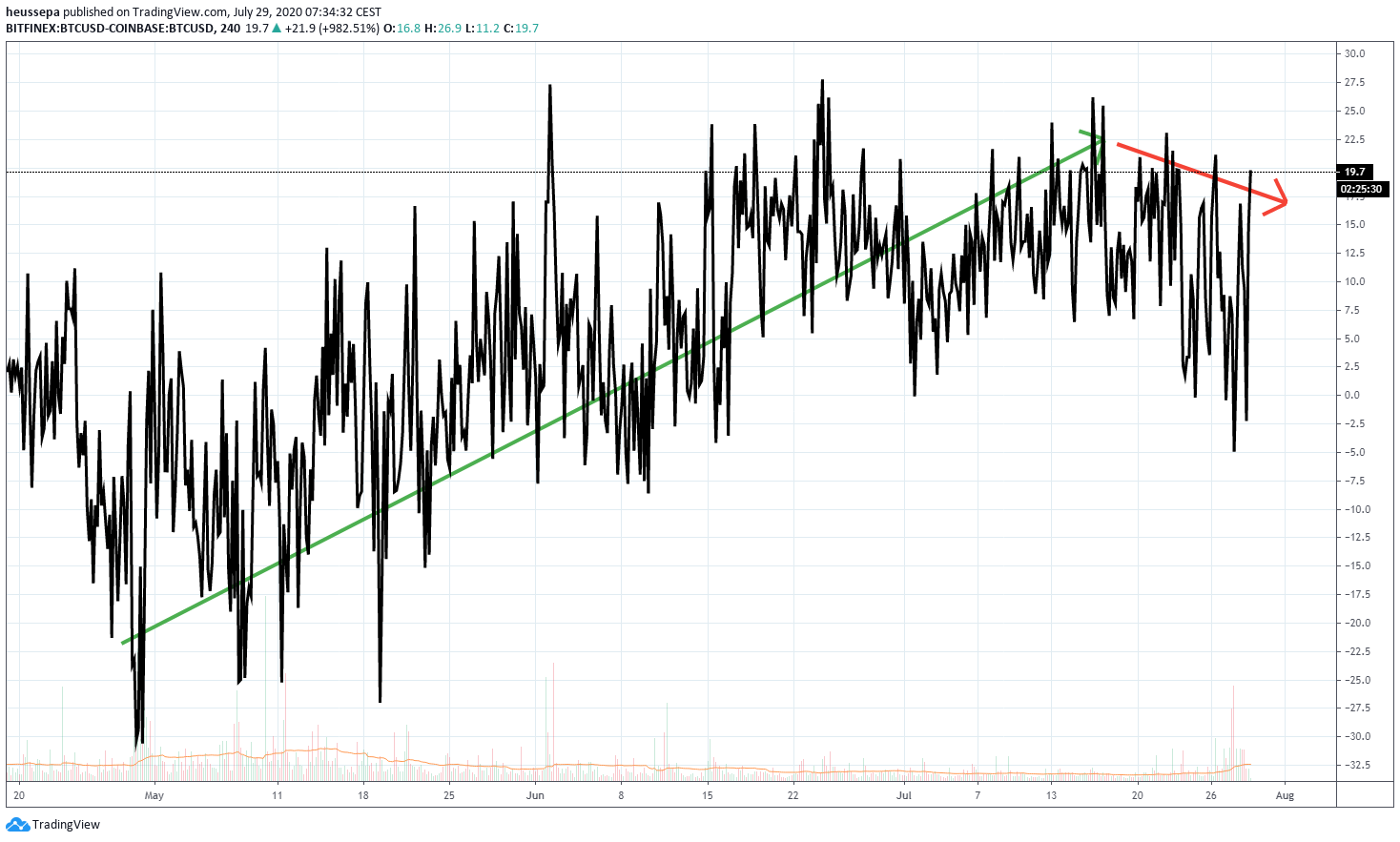 Bitfinex order blocks (15 min)Market commentary