Good Morning!
I'll keep it short today. The main focus right now seems to be on the options expiry. I, however, do not believe that it will trigger a trend change (neither up nor down).
This morning we did see some shenanigans happening on Deribit in the perpetual futures contract. We quickly dropped down to 9k; all the other exchanges showed very muted reactions.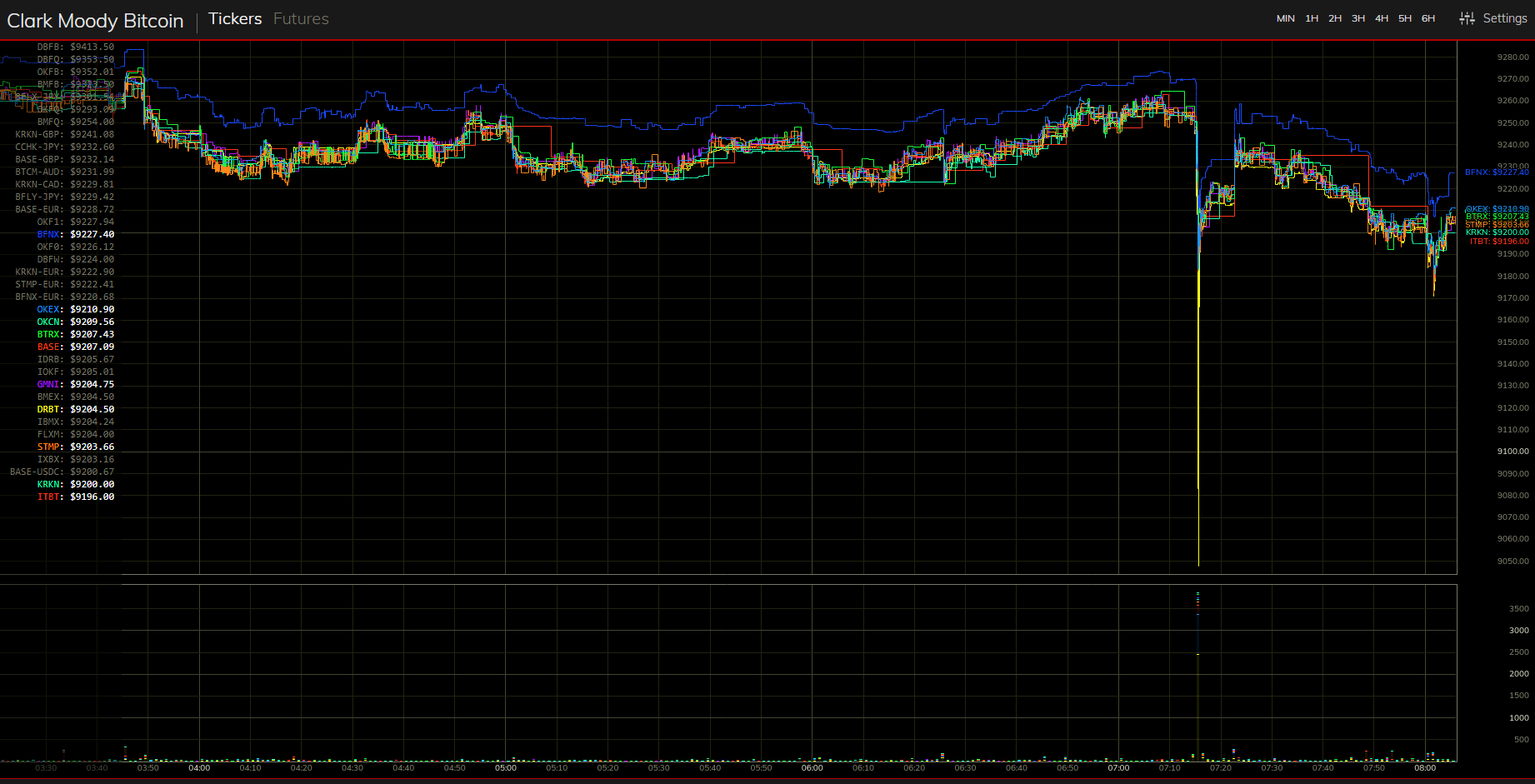 The volume that went through on Deribit was decent and, I believe, is linked to the options expiry. This might remain the behaviour throughout the day until expiry, but with no real direction or trend. There are just wicks, which will kill a few scalpers out there.
BTC
?74k BTC out of 138k total OI in BTC options has just expired or 53% with a notional value of approximately USD 675 million

ETH
? 309k out of 717k total OI in ETH options has just expired or 43% with a notional value of approximately USD 71 million

— Deribit (@DeribitExchange) June 26, 2020
Market Commentary