An overview of what is happening in the crypto markets, summarised daily by Crypto Finance AG Senior Trader Patrick Heusser in the market commentary.
Market commentary
Good Morning!
The Bitcoin (BTC) market woke up for a bit and showed an impressive move towards 9,400. During the upmove, liquidations tripled in comparison to the past few days. Additionally, the strength was supported by good bids in Ethereum (ETH) in the market and a smaller rotation took place briefly, too.
The DeFI Index (FTX) saw a 6 percent correction, which should definitively be seen as healthy.
Mid and Shit indices have not moved a great deal and traded within the narrow range of yesterday's level.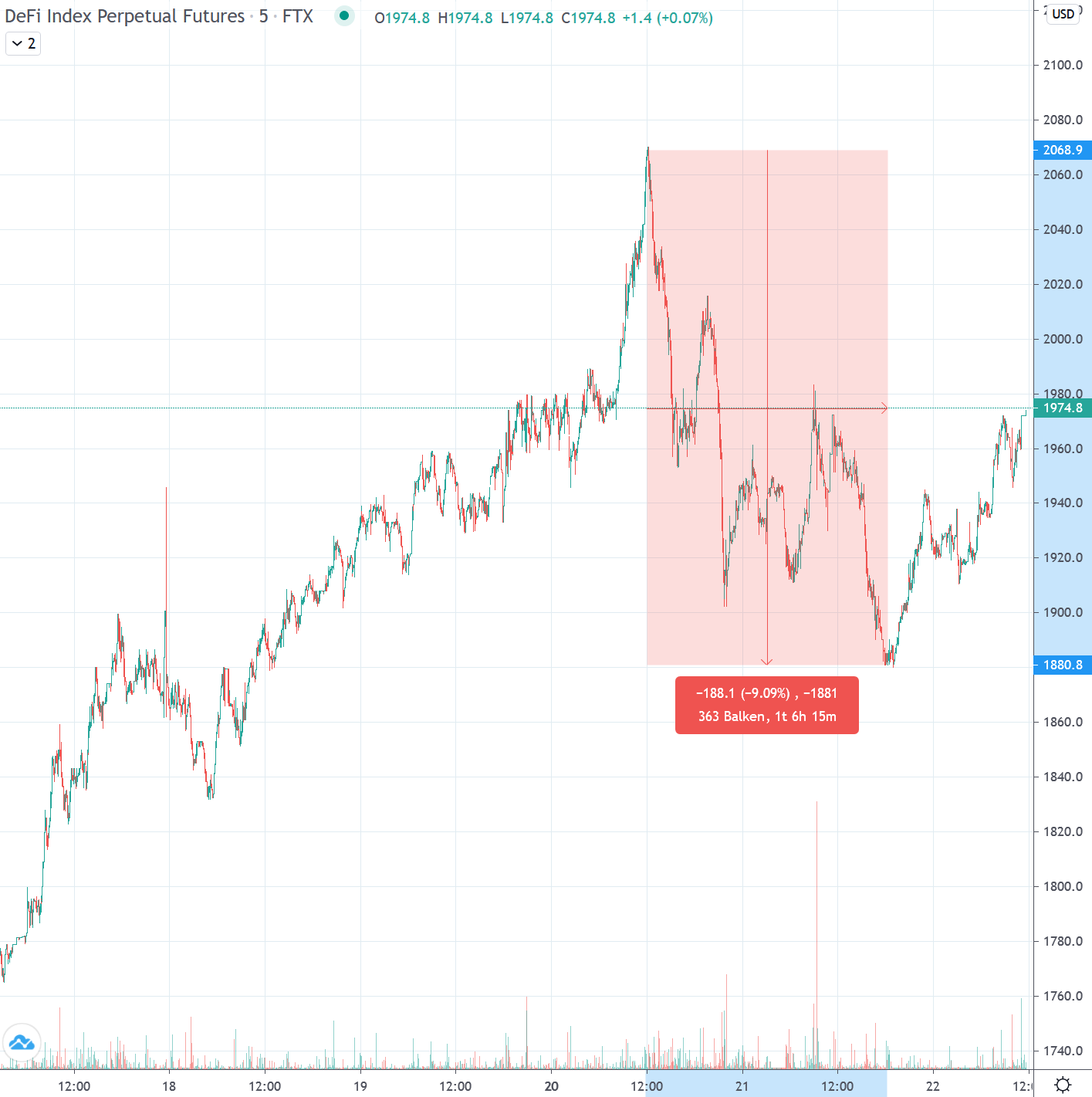 The IOTA coin rallied 6 percent and is trading above an important resistance: between $ 0.2575/0.2600. Their announcement that they are testing smart contracts for the first time supported the move upwards.
Excited about the future
It has been very calm in terms of breaking news, but topics such as CBDCs, mining attempts from the US, and the organizational setups of upcoming prime brokerage businesses are still making the rounds. We are interested in the market environment and the trends, but we are also very much looking forward to the next big news stories that will shape our future.
Happy trading!
Market commentary