Good Morning!
I'll keep it short today. In terms of flow, it was a very dull week with nothing very interesting going on: not on the exchange platforms, nor on the OTC side.
The weekly price candle speaks for itself. The overall volume on spot exchanges has continuously decreased since the March sell-off.

On the derivatives side, things look slightly different. The OI steadily increased, and is almost back to the level we saw prior to the market crash in March. Also, the volume for futures looks different to what we see in spot.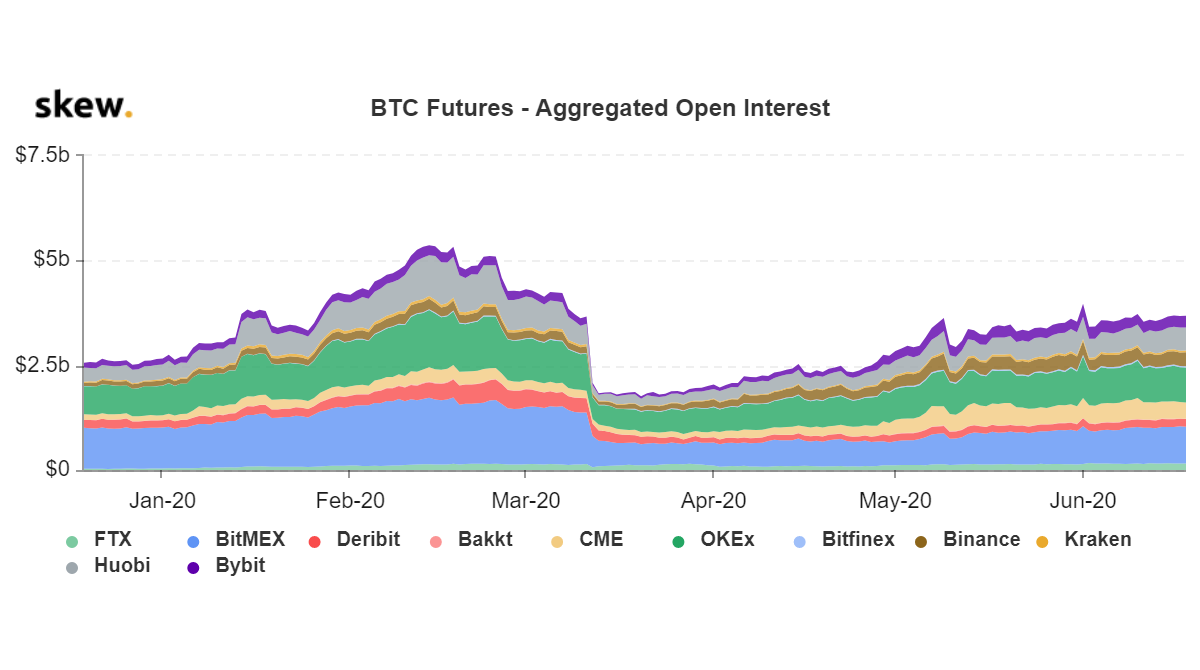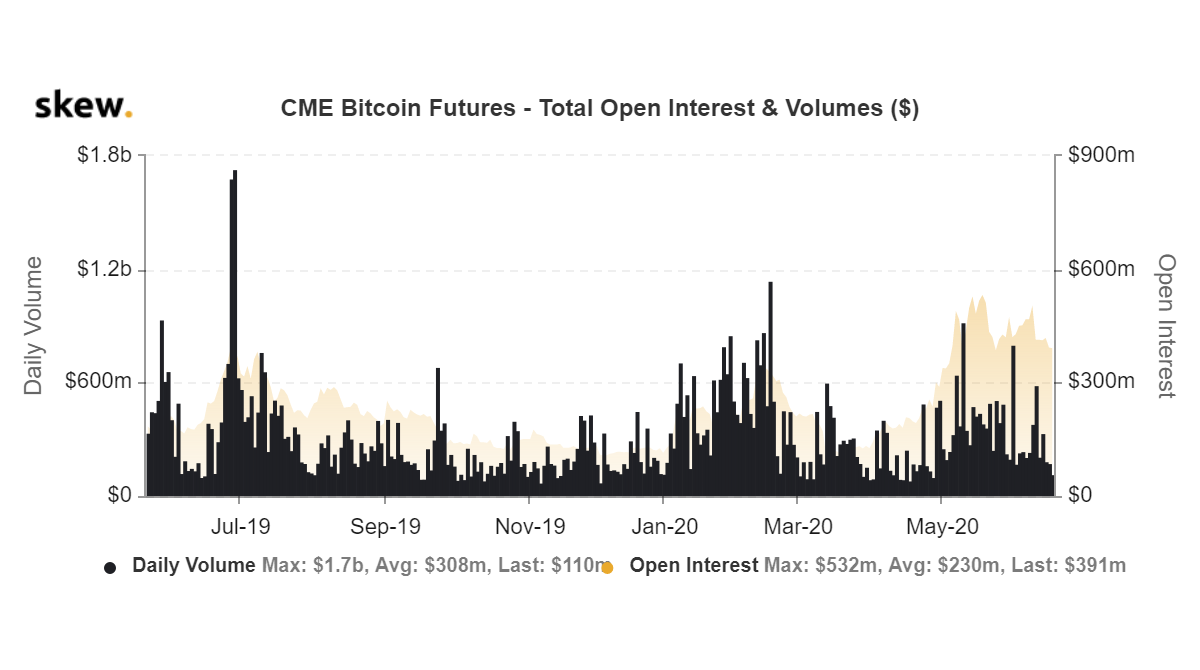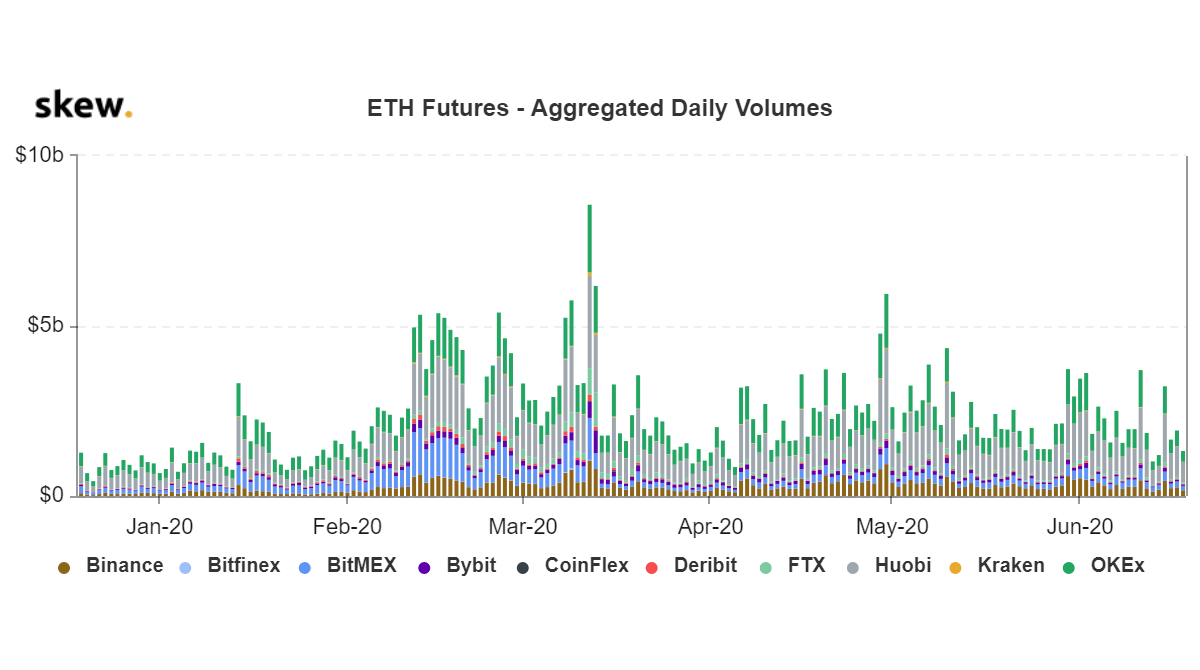 Let's see if some weekend action will re-kickstart the market. In chart terms, we are in the middle of a wide range: 8.5-10.5k.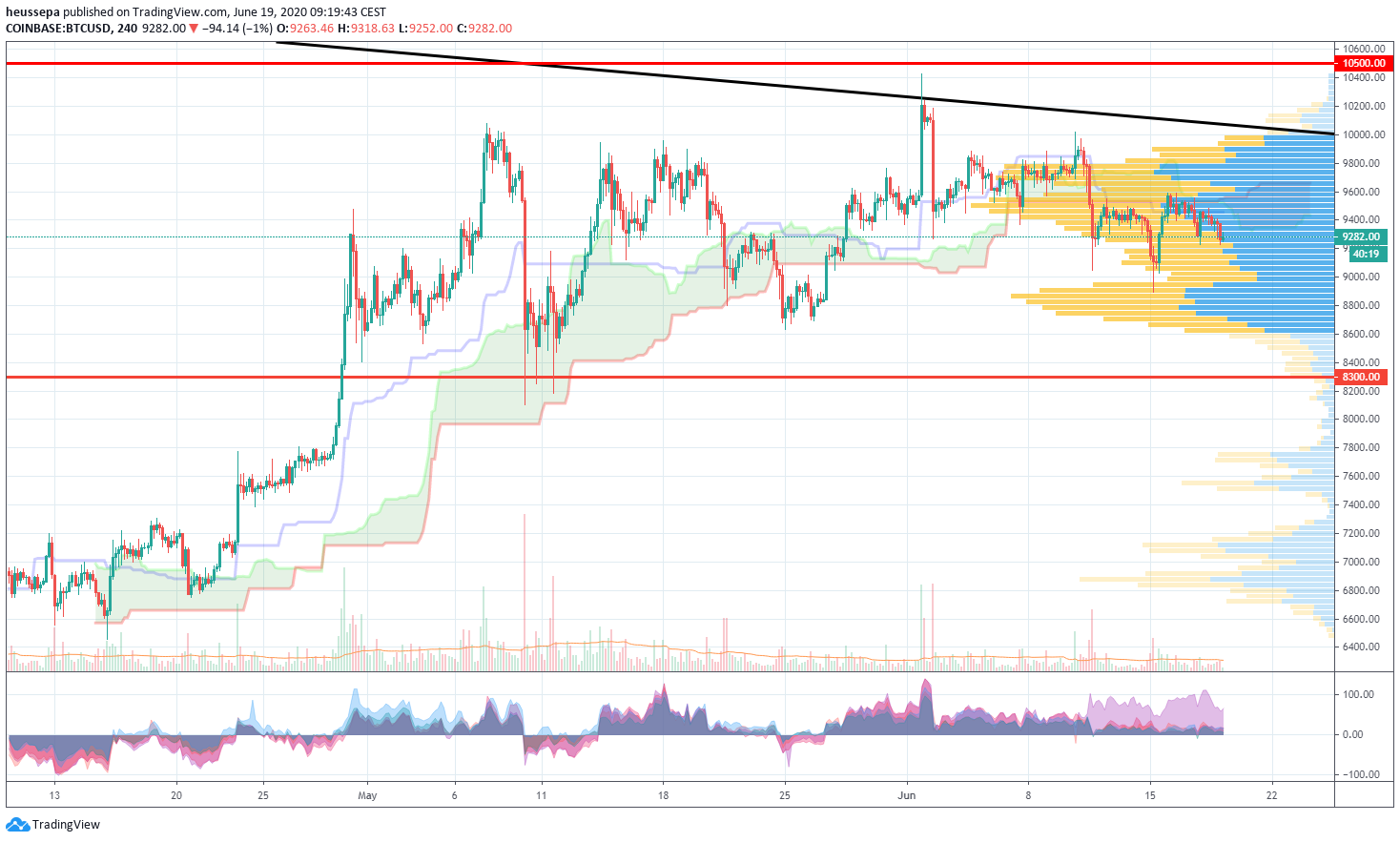 Market Commentary