An overview of what is happening in the crypto markets, summarised daily by Crypto Finance AG Senior Trader Patrick Heusser in the market commentary.
Market commentary
Good Morning!
BTC$ Update
I am back from my holidays and have taken a fresh look at the heatmaps of the major coins. The most interesting one (and also the most crucial to me) is Bitcoin BTC$ - along with the 12k level everyone is talking about.
The heatmap confirms that there is a reasonable amount of resistance building up on Coinbase (please see image). You can see that there is a more lightly coloured section just around the 12k level. It represents a decent number of physical BTC sell orders (roughly 400 BTC) all around the 12-12.3k level. They also seem to be steady orders. This is visible due to the forward looking function on the heatmap (it tries to project the orders that do not seem to be moving around, i.e. they are "stale").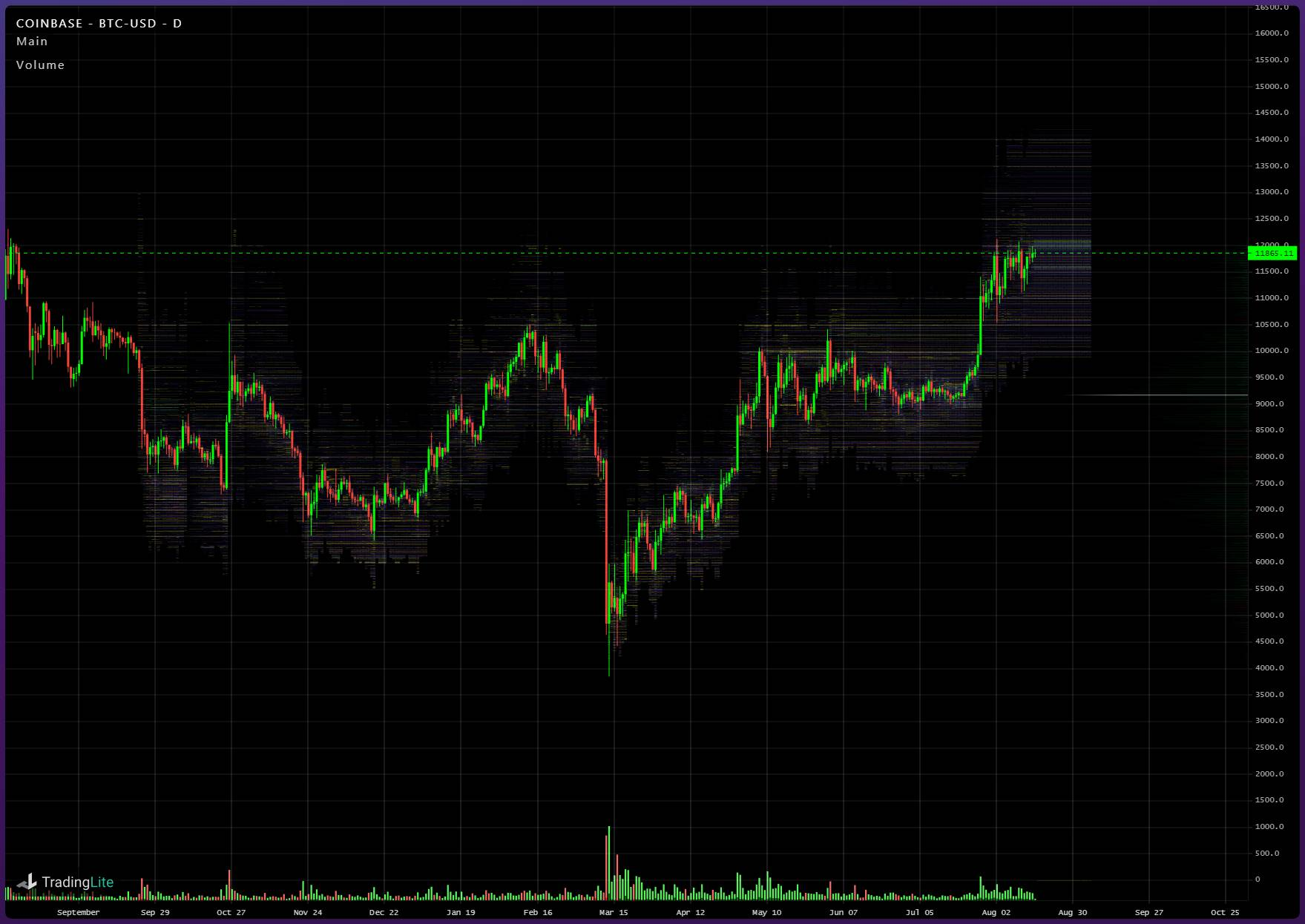 I have not said this for a while now, but I believe that if we go through 12-12.2k level, we could see some fireworks.