Good Morning!
Let's dive straight into the charts.
BTC$ (4 hours)
Just shortly after last week's report the market collapsed: $1,000 within 15 minutes. Since then, we are hovering around the 9.5k level, with some unusual wicks on both sides.
Looking at the Ichomoku cloud, we are still on the bullish side, but we have seen the first sign of this weakening. We are below the baseline (blue line). Additionally, we have penetrated the cloud, which indicates some consolidation action in the neutral zone.
To be honest, there is not much more to say. 10.5k is the relevant resistance level, and 8.9k is the first support level, followed by 8.3k as a major support.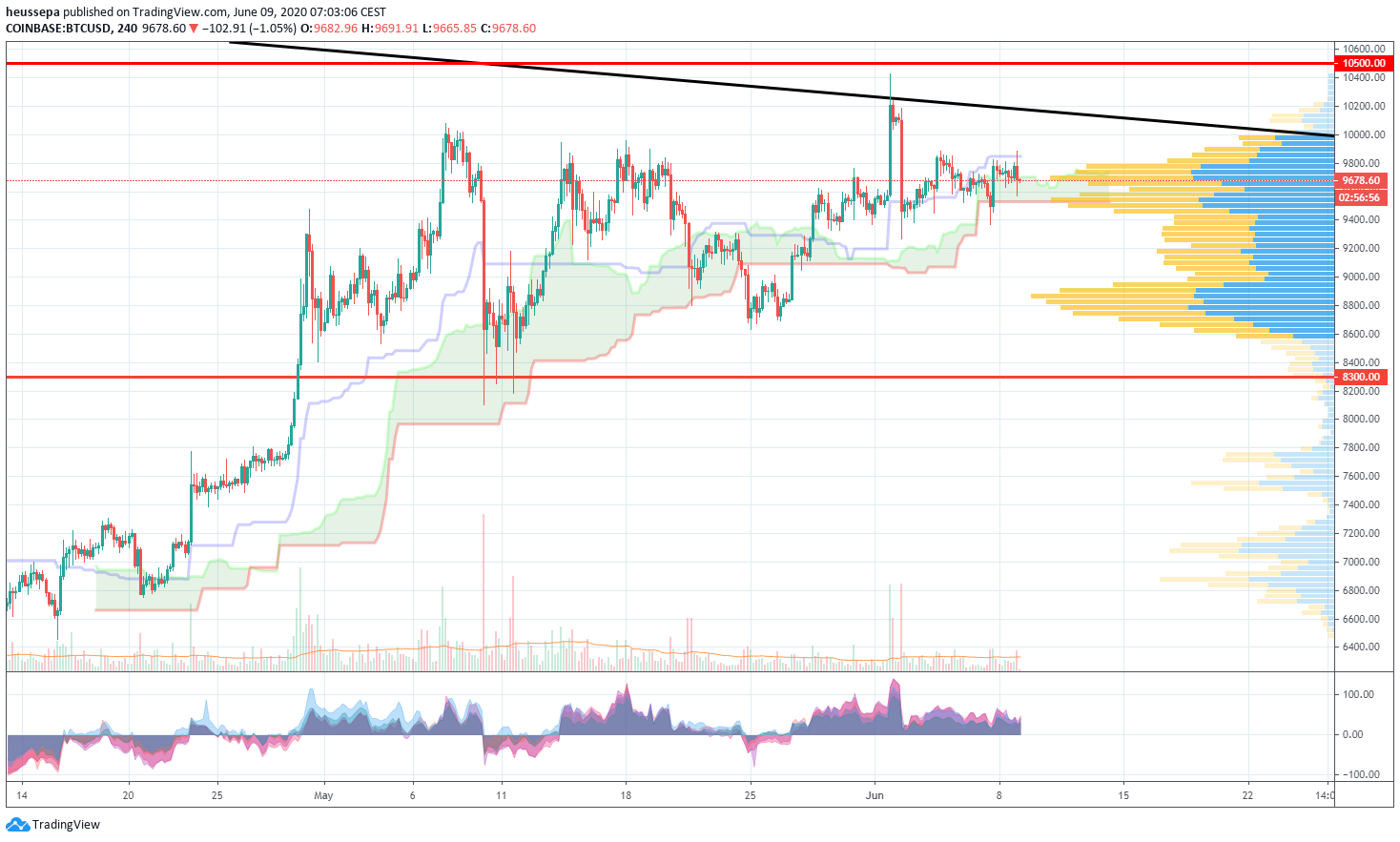 ETH$ (4h)
We are seeing boring consolidation at around the $235 level. This is very similar to the BTC$ chart action. ETH is slightly more bullish compared to BTC, with the price above the baseline and the cloud.
This is also reflected in the ETHBTC chart, which had a strong ETH comback.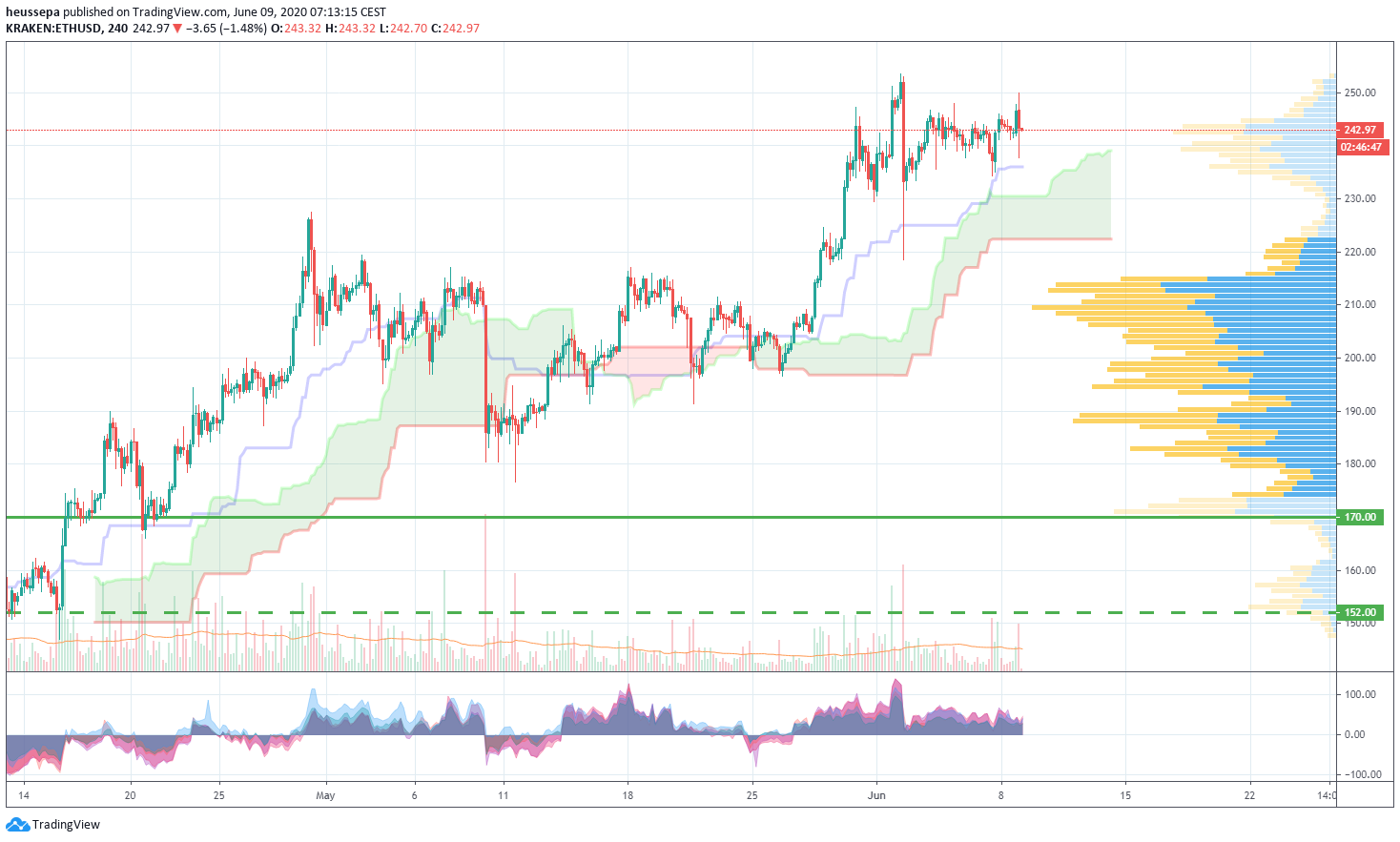 ETH/BTC (weekly)
0.02530 is holding well as resistance on a closing basis. Only a proper break, through, will provide some fresh impulses to the upside.
If we fail to achieve this, I see there being a risk of correcting into the 0.02300 area.
There is no need to post the FTX indices charts. They all look the same: consolidation on the upper end, with the least bullish being on ALT, a little more on MID, and strong performance on SHIT.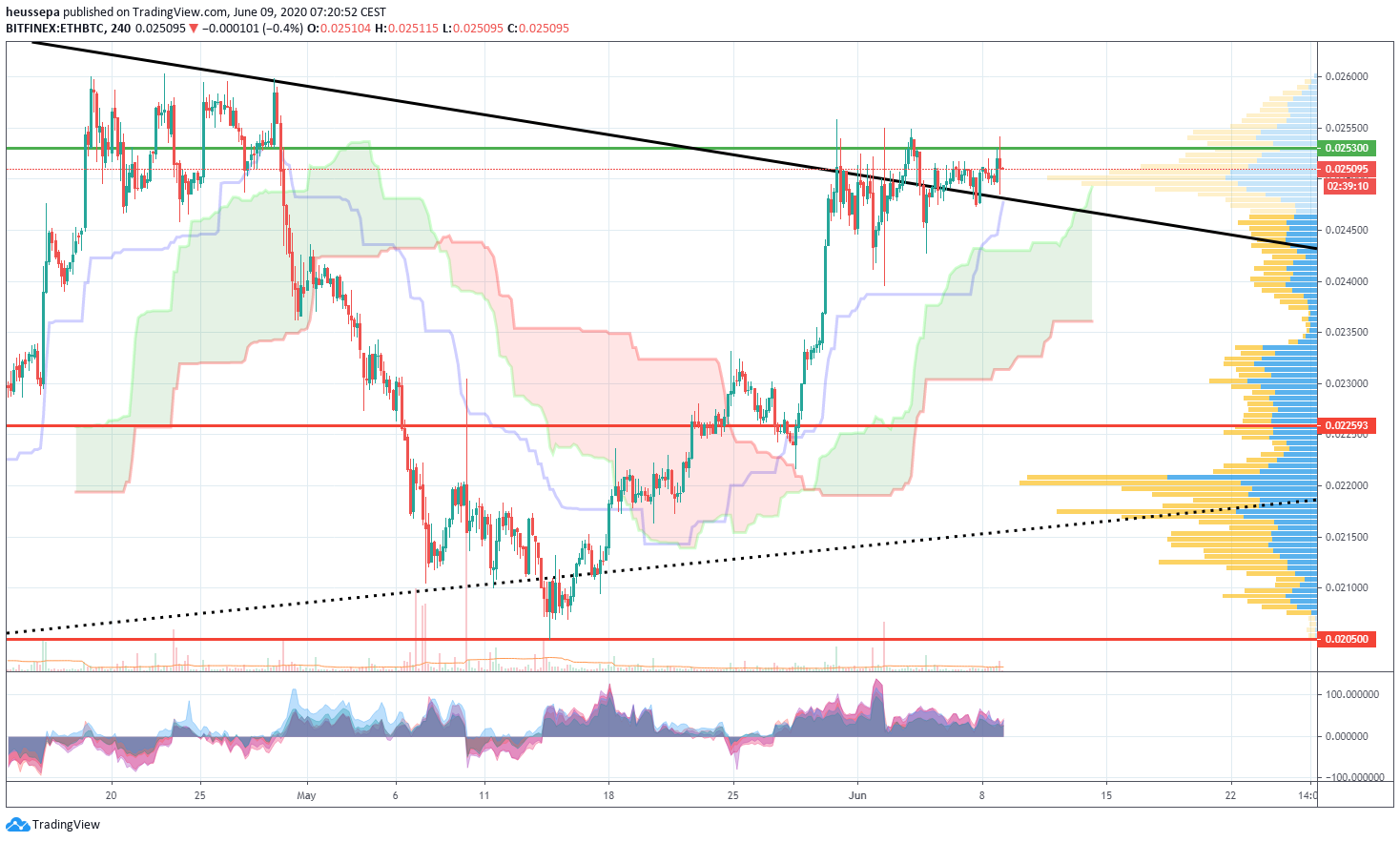 Market Commentary