Good Morning!
The music is playing the tunes in the altcoin space - or, to be more specific, particularly in the DeFi sector.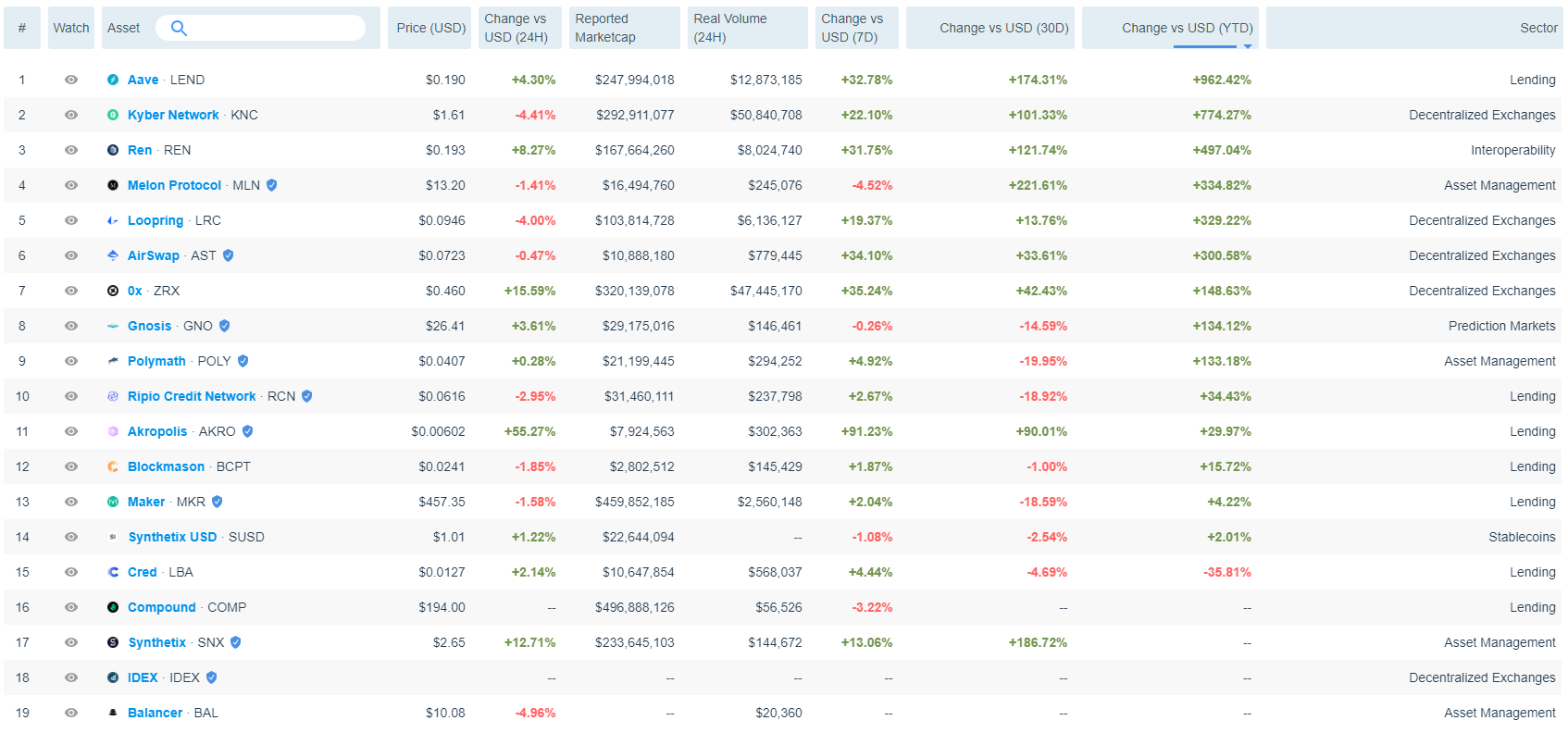 The top spot is almost showing 1000% return on a YTD basis. Important to note is the fact that the market caps of the top four spots are all over $100 million. Even some real large caps like Cardano ($3.8 billion) are showing a YTD performance of 290%.
Still no Alt-Coin season like in 2017
This is not the broad-based altcoin season that some of you experienced in 2017. And I personally believe that this will not happen again (but I might be wrong; seems that I'm the only one at the desk who sees things this way). But I do see further opportunities, where certain sectors can perform extremely well on the whole, even if some projects have no working product or proper value proposition. Due to developments of a handful of projects with no more than a "proof of concept" (e.g. liquidity mining) a run for all coins that belong to that sector may be triggered.
Sector indices, or certificates, are smart products to launch right now, because they will help avoid many investor headaches who don't know which coins to select. You can still participate (to a large extent) should some of those sector coins go crazy.
Market Commentary