Market Commentary von Patrick Heusser, Crypto Finance AG
Good Morning!
Here is a very crisp and to-the-point thread about inflation/deflation from Preston Pysh: See here.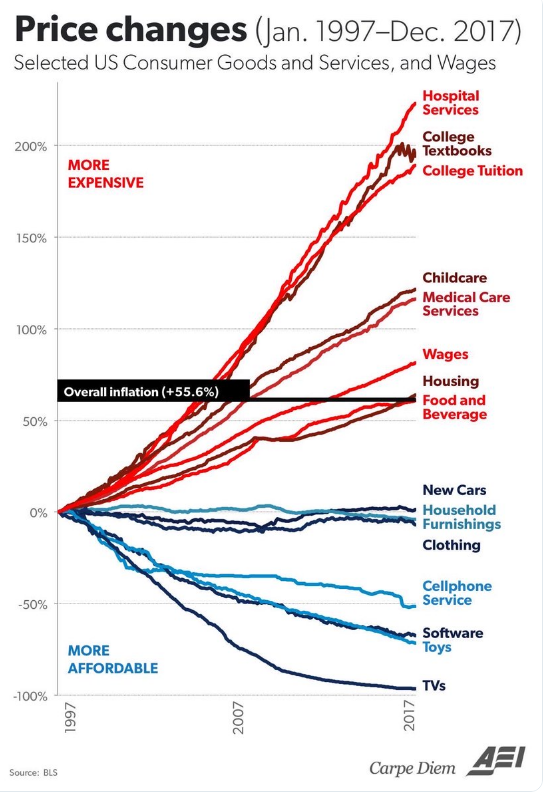 Central banks drive financial asset prices
One thing I would like to add to this thread is a comparison to the global financial crisis. Many might say that central banks have been manipulating financial asset prices for over 12 years now. This is true, but this time central banks are not only intervening and pushing financial asset prices higher, but also handing out checks to the "man on the street".
Don't get me wrong, this support is needed given the unemployment rates across the globe being in double digit percentage numbers. But it is already a massive challenge for the central banks and politicians to unwind QE. It will be ab even bigger challenge to cut the paycheck for the man on the street if you do not want to risk further social unrest. Your only hope as a government is to see fast economic recovery, and people getting back their jobs even faster.
Rising inflation would result in more helicopter money
If this does not happen, and inflation for essential goods begins to increase, it will magnify the issue, and increased social unrest will most certainly be the consequence. The central banks will then produce even more helicopter money.
Which of the different scenarios will play out nobody knows for sure. But what looks very clear (at least to me) is that an asset like bitcoin is a must-have going forward.
Marktkommentar
Der tägliche Marktkommentar von Patrick Heusse
---
Copyright © 2021 | Crypto Broker AG | Alle Rechte vorbehalten.
Diese Publikation und ihr Inhalt, einschliesslich aller Namen, Logos, Designs und Marken sowie aller damit verbundenen Immaterialgüter- und sonstigen Rechte sind Eigentum der Crypto Broker AG oder Dritter. Sie dürfen ohne deren vorherige Zustimmung nicht vervielfältig oder weiterverwendet werden.

Haftungsausschluss
Alle Angaben in dieser Publikation erfolgen ausschliesslich zu allgemeinen Informationszwecken. Die in dieser Publikation zur Verfügung gestellten Informationen stellen keine Anlageberatung dar und sind auch nicht als solche beabsichtigt. Diese Publikation stellt kein Angebot und keine Empfehlung oder Aufforderung für eine Anlage in ein Finanzinstrument einschliesslich Kryptowährungen und dergleichen dar und ist auch nicht als solches Angebot, Empfehlung oder Aufforderung beabsichtigt. Diese Publikation ist nicht für Werbezwecke bestimmt, sondern dient nur der allgemeinen Information. Die in der Publikation enthaltenen Inhalte stellen die persönliche Meinung der jeweiligen Autoren dar und sind nicht als Entscheidungsgrundlage geeignet oder beabsichtigt. Alle Beschreibungen, Beispiele und Berechnungen in dieser Publikation dienen nur der Veranschaulichung. Obwohl bei der Erstellung dieser Publikation mit üblicher Sorgfalt darauf geachtet wurde, dass die Angaben zum Zeitpunkt der Veröffentlichung zutreffend und nicht irreführend sind, übernimmt die Crypto Broker AG keinerlei Gewähr oder Garantie, weder ausdrücklich noch stillschweigend, in Bezug auf die darin enthaltenen Informationen, deren Marktfähigkeit oder Eignung für einen bestimmten Verwendungsweck oder hinsichtlich ihrer Genauigkeit, Richtigkeit, Qualität, Vollständigkeit oder Aktualität. Die Crypto Broker AG schliesst jede Haftung und Verantwortlichkeit für die Verwendung der in der Publikation enthaltenen Informationen, auch durch Dritte, im Zusammenhang mit Handels- oder anderweitigen Aktivitäten aus und ebenso für allfällige Fehler oder Unvollständigkeiten, welche in dieser Publikation enthalten sind.

Risikohinweis
Anlagen und Investitionen, insbesondere in Kryptowährungen, sind grundsätzlich mit Risiko verbunden. Der Totalverlust des eingesetzten Kapitals kann nicht ausgeschlossen werden. Kryptowährungen sind sehr volatil und können daher in kurzer Zeit extremen Kursschwanken ausgesetzt sein. Eine Nutzung der Informationen aus dieser Publikation erfolgt ausschliesslich und einzig auf eigenes Risiko des Nutzers. Ein Nutzer sollte sich in jedem Fall vor einer Anlage- und Investitionsentscheidung über die damit verbundenen Risiken im Klaren sein und sich bei Bedarf geeignet beraten lassen.