An overview of what is happening in the crypto markets, summarised daily by Crypto Finance AG Senior Trader Patrick Heusser in the market commentary.
Market commentary
Good Morning!
Since DeFi is starting to cool off for the time being, this will be the last commentary in our DeFi Series until there are some hot new topics to address.
During a consolidation phase (especially in a new or emerging sector), it is useful to assemble your working tools that will serve to support you during the next hype phase. It will ensure that you can manage your trades, positions, and risk, and also provide you with access to various investment opportunities.
In our very first DeFi Market Commentary, I talked about Zapper.fi and DeBank.com. These apps are very useful as they give you an overview of your DeFi investments. However, both of them have some shortcomings. While browsing through some additional tools, I stumbled across Zerion.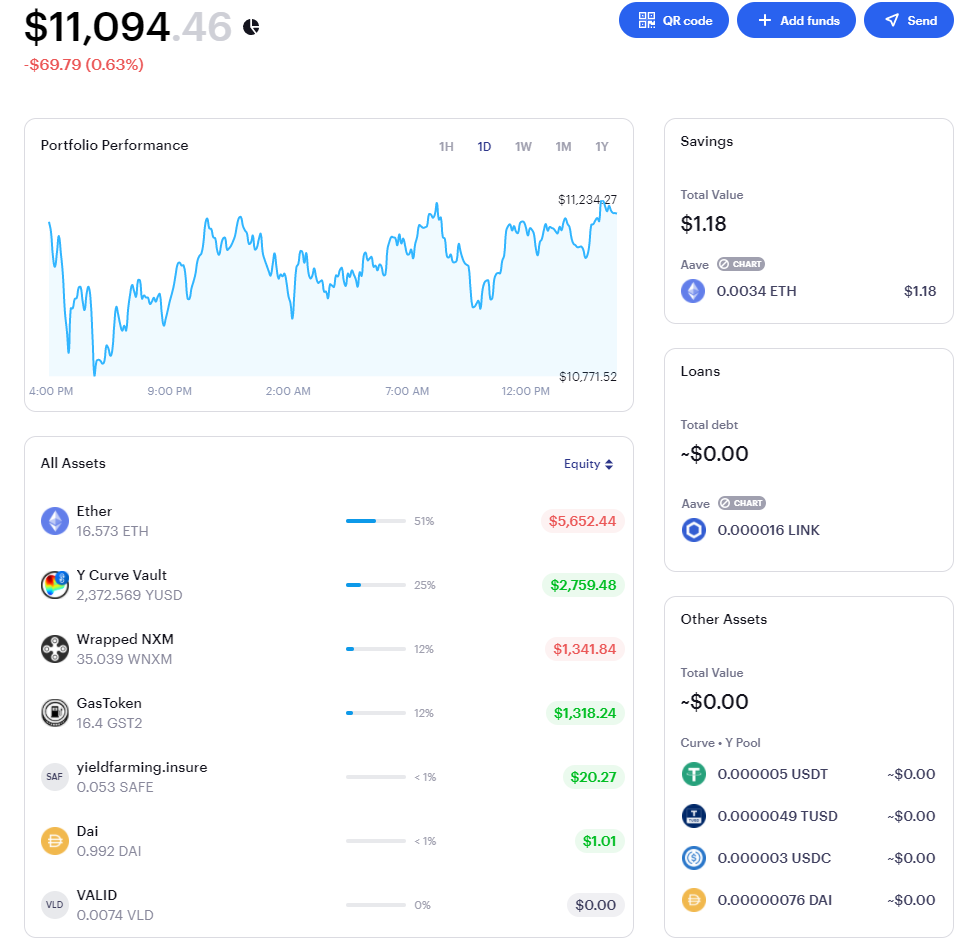 Zerion Wallet Example
In my opinion, this is one of the best apps around to monitor and manage your DeFi investments. Zerion also has a very slick mobile app available. I think developments for such "access points" and easy to use platforms for newcomers/new joiners to the crypto world (and especially in DeFi) will help to make adoption quicker during the next wave.