The corona crisis now holds the world firmly in its grasp. Bitcoin was sent plummeting as the virus struck panic into the hearts of investors. Why wasn't the crypto-asset a safe haven? These questions will be discussed with experts in our partner's 10×10 webinar.
It's hard to believe: We humans, the dominant species on this planet, are currently subject to the mercy of an invisible microorganism. Covid-19 is also called the spoilsport and is the reason behind the global economic meltdown. -- naturally the financial markets are not immune to the corona crisis. As a result, they have fallen sharply in recent weeks; as the virus continues to wreak havoc for central banks.
Bitcoin also crashed during the corona crisis
At present, central banks are pumping vast amounts of new money into the markets in the hope of stabilizing the situation in the short to medium-term. This has not helped the crypto market. The crypto market slumped sharply on the 12th and 13th of March. Since then it has recovered a little, but it is not clear how the Bitcoin price will behave in the foreseeable future.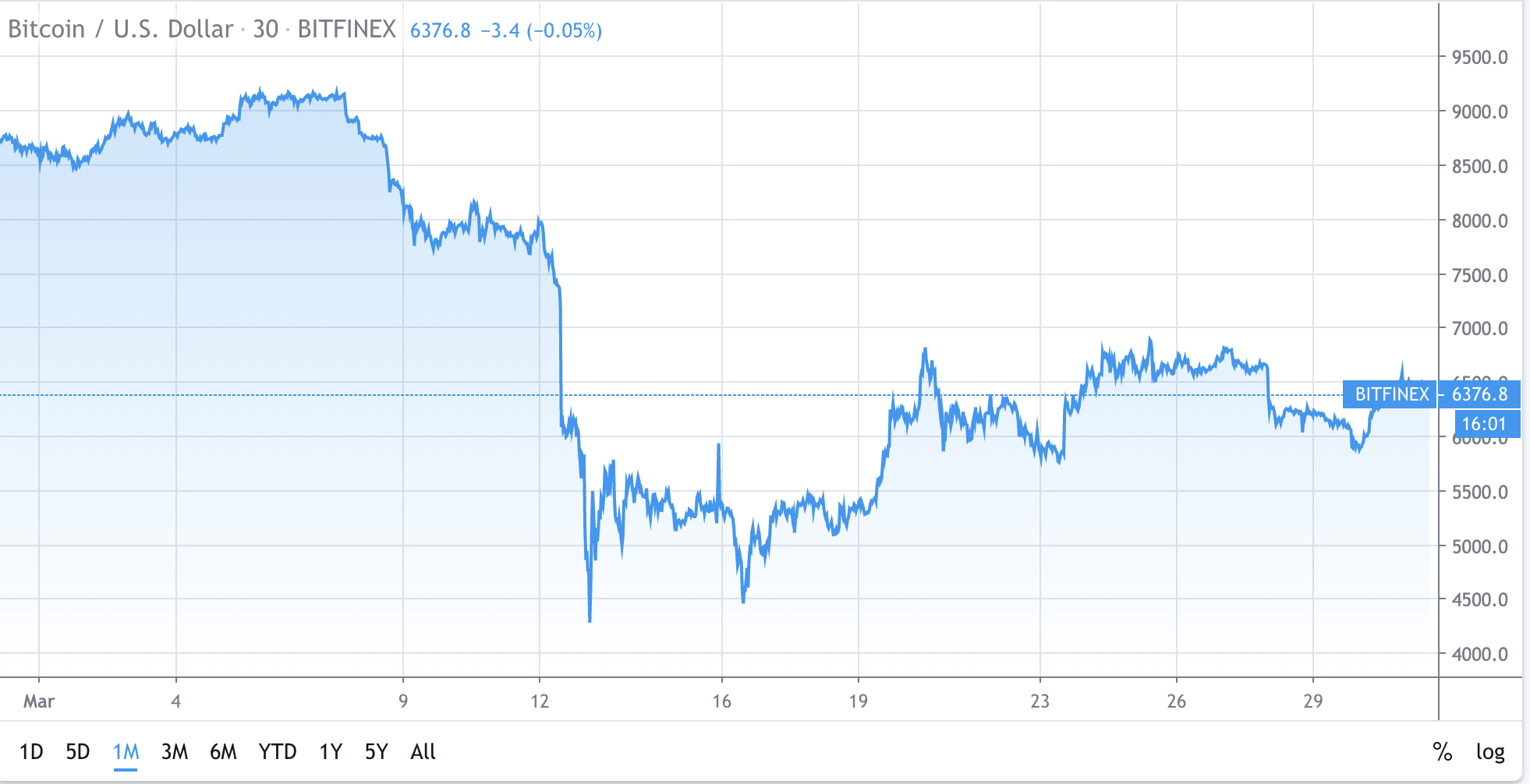 No safe haven in the Corona crisis?
The safe haven argument obviously didn't hold, critics say. Bitcoin enthusiasts, however, argue the crypto-asset may have weakened at the initial shock caused by COVID19. But what is happening now with the central bank interventions and government rescue packages, will only further blow wind into Bitcoin's sail. Combined with the impending halvening, the situation for Bitcoin could not be more bullish -- according to some crypto observers.
In our webinar with the experts Desirée Müller, CEO of Crypto Consulting AG, and Patrick Heusser, Senior Trader at Crypto Broker AG, we want to put the events into perspective and weigh up the various arguments.