A summarizing review of what has been happening at the crypto markets of the past week. A look at trending sectors, liquidity, volatility, spreads and more. A weekly report in cooperation with market data provider Kaiko.
This week in cryptomarkets:
Bitcoin had its best week since July, gaining 6.54% and closing the week at $11,376 following news of Square's $50 million purchase of BTC. 

Coinbase continues to dominate BTC-USD trading volumes, one of the most important trading pairs for institutional investors. 

Ethereum 20-day volatility fell below 100% for the first time since August but is still nearly double that of Bitcoin's. 

Bitcoin and Gold's correlation continues to weaken, falling from August's high of .721 to just .185 to close the past week. 

Market depth for BTC-USD on Bitfinex, Kraken, Gemini, and Bitstamp increased slightly over the past month.
Coinbase continues to dominate
Trading volumes for Bitcoin (BTC)-USD on Coinbase continue to far outweigh other popular USD exchanges, averaging 40% of daily volume. For the past 6 months, the daily volume breakdown has favored Coinbase and Bitstamp with very little change in dominance. This indicates that traders are remaining on their preferred exchanges in the short-term. Exchanges continue to make significant efforts to draw traders away from their competition, and a degree of consolidation can be expected in the long-term.
ETH volatility falls below 100% for the first time since August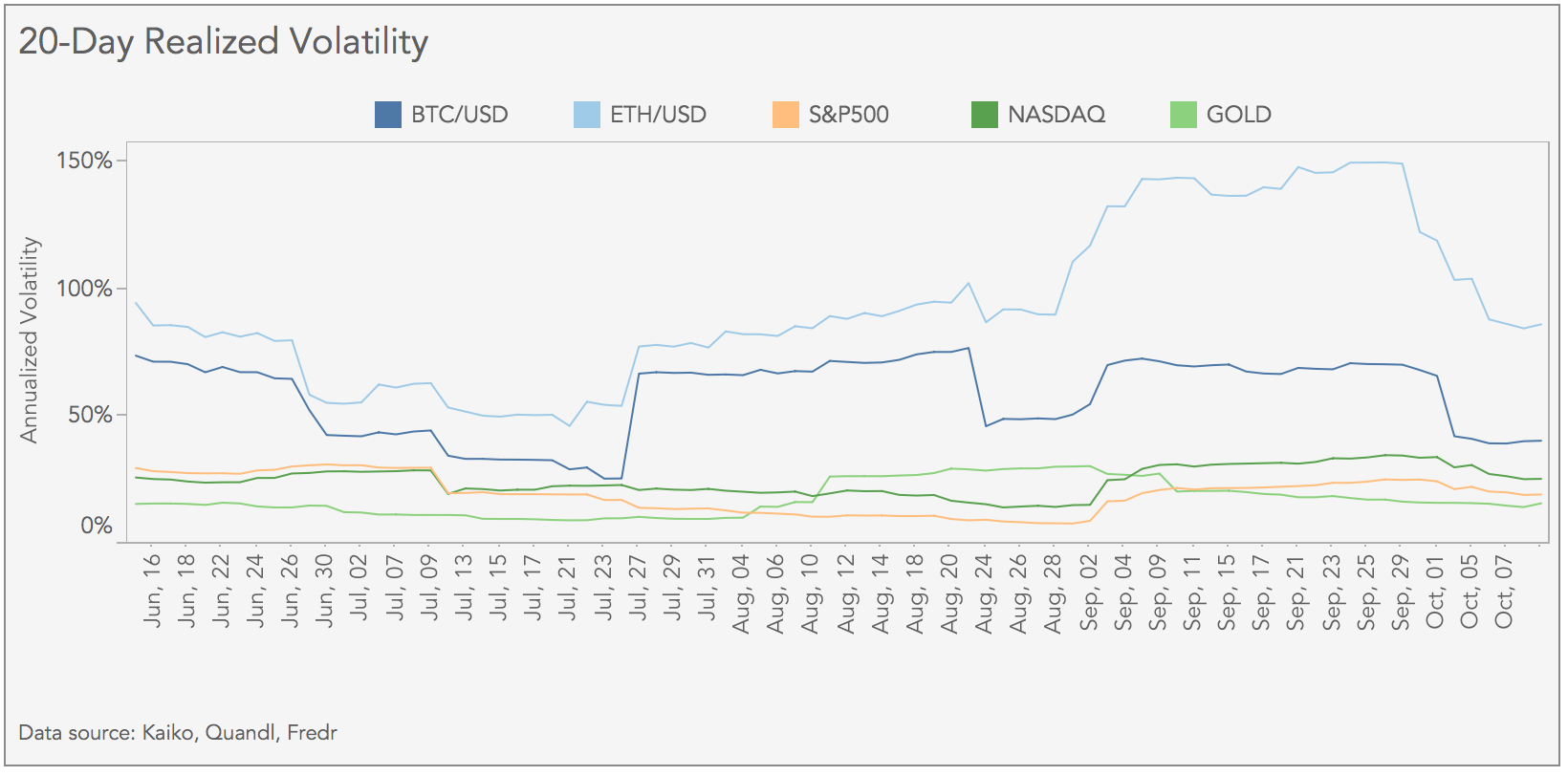 Ethereums (ETH) volatility falls below 100% for the first time since August. Following a historically high period of volatility throughout September, Ethereum's 20-day volatility has fallen sharply since the start of October, ending the week at 86%. Bitcoin's volatility continues to be just half that of Ethereum's following a prolonged period of the asset trading in an increasingly tight range between $10.5k and $10.8k, which it finally broke out of this week. In traditional markets, volatility remained mostly unchanged as talks for a new stimulus package stayed at a standstill.
BTC market depth increases slightly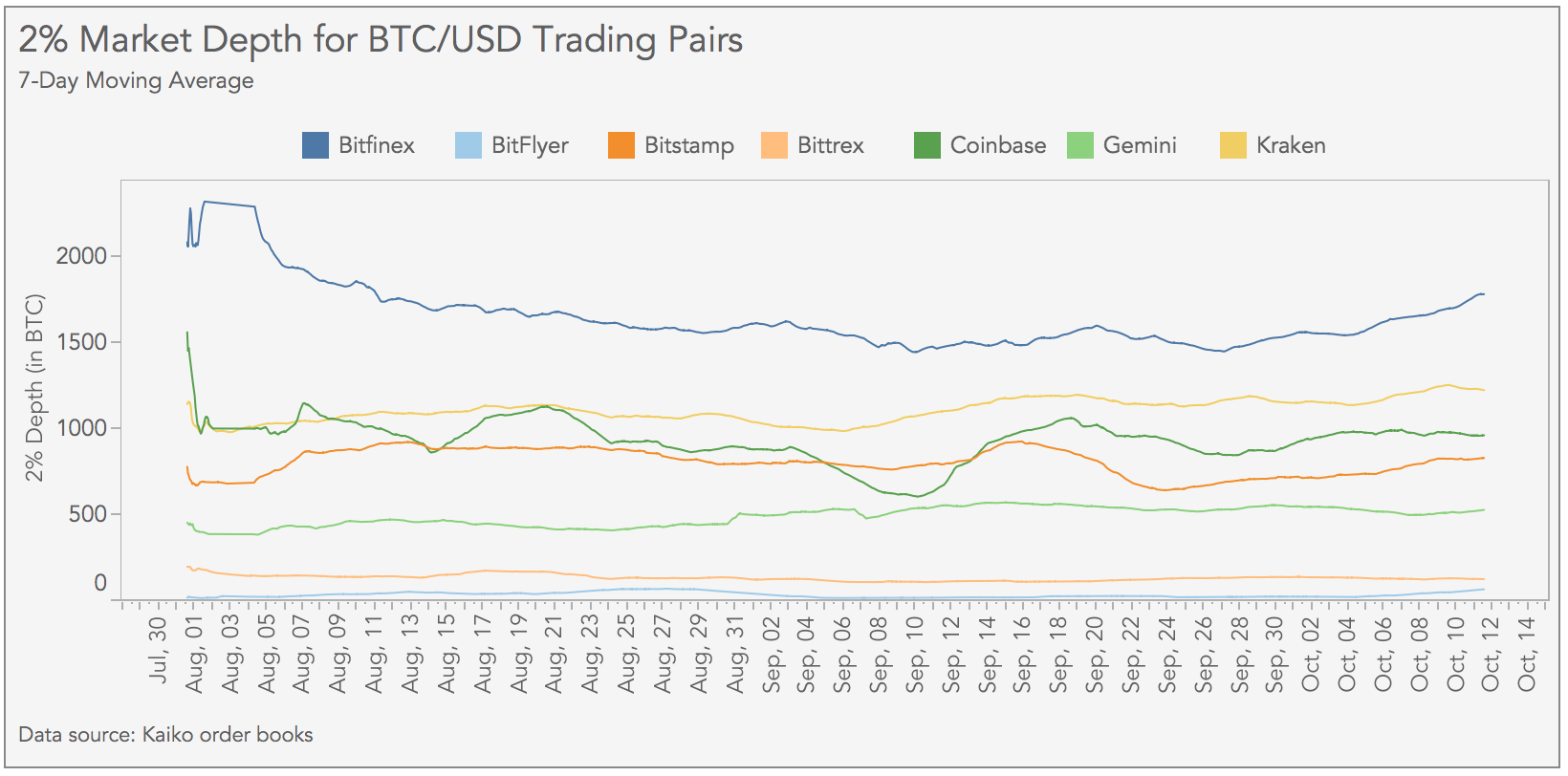 On Bitfinex, Kraken, Gemini, and Bitstamp we can observe a slight increase in market depth for BTC/USD over the past month. On Kraken, the 7-day moving average of depth at +-2% from the midprice ended the week at 1,226 BTC compared with 1,050 BTC on September 1st. Market depth fluctuates throughout the trading day as market makers add and remove bids and asks to an asset's order book. Over time, market depth can trend upwards or downwards depending on demand for market making services.