What happened this week around blockchain and cryptocurrencies? The most relevant local and international events as well as appealing background reports in a pointed and compact weekly review.
Selected articles of the week:
For nearly three years, the SEC has asserted that Ripple Labs offered US customers an unregistered security through the public sale of the XRP cryptocurrency. This has resulted in an ongoing legal battle between the two entities. However, in the first court ruling a month ago, US District Judge Analisa Torres determined that the public offering of the XRP token ("Programmatic Sales") was compliant with federal securities laws. Only sales to institutional actors were deemed to constitute an unregistered security offering. Ripple Labs and other crypto projects impacted by SEC lawsuits considered this a pivotal partial victory, leading to celebration within their respective communities. But the SEC is not conceding defeat. This week, the agency filed an appeal, announcing its intent to have the decision reviewed by a federal appeals court. This review by another instance is supposed to address legal issues with "significant grounds for disagreement." Thus, the outcome of the pivotal Ripple vs. SEC case will still require several months to materialize.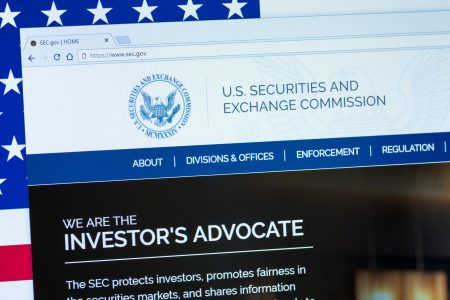 The U.S. Securities and Exchange Commission (SEC) will appeal the Ripple's landmark partial victory in its legal battle with the regulator.
Read More
Stablecoins have solidified their position as integral cornerstones within the cryptocurrency landscape. These digital assets, usually pegged to the US dollar, provide a digital alternative to conventional fiat currencies, effectively bridging the gap between the crypto sphere and traditional finance. This technology also holds allure for fintech firms. Payment services can enable instant cross-border transactions with minimal volatility, accompanied by unprecedented transparency and security. PayPal, a major payment juggernaut, is attempting to realize this vision through its proprietary PayPal USD (PYUSD), aimed at unlocking the potential of stablecoins in the realm of digital transactions. Built on the public Ethereum blockchain, PYUSD is backed by dollar deposits, short-term US Treasury bonds, and similar cash equivalents.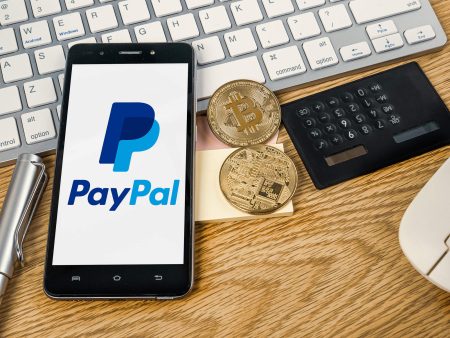 PayPal launches its own stablecoin PYUSD, enabling its customers to seamlessly transact between fiat and digital currencies.
Read More
July witnessed a tumultuous month for the crypto markets. While Bitcoin's price largely consolidated after the initial excitement surrounding financial giant BlackRock's ETF application, the altcoin markets experienced significant volatility for the first time this year. Ripple's partial victory in the SEC dispute propelled the XRP token up by +99.4%, with other altcoins also benefiting from the positive news. By month's end, however, many cryptocurrencies surrendered their gains. Nevertheless, XRP concluded July with +47.58%, Stellar (XLM) gained +35.79%, and Solana (SOL) surged by +25.52%. Meanwhile, Bitcoin (BTC) fell by -4.09%, and Ether (ETH) lost -3.97%.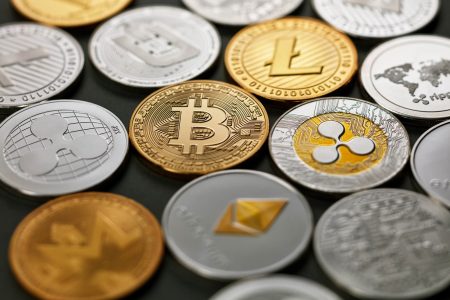 The article provides an overview of the recent developments and performance of various crypto assets such as BTC, ETH, XML, ALGO and STX.
Read More
A year ago, the globally leading crypto exchange Binance launched a successful marketing campaign to attract traders to its platform. Any fees for Bitcoin and Ether spot trading were waived as long as traders utilized the Binance USD (BUSD) stablecoin. This campaign further widened the exchange's volume lead and secured its stablecoin's a spot in the top 3. However, US regulators forced the issuer of BUSD, Paxos, to halt issuance of the stablecoin in February 2023. Binance subsequently terminated the BUSD campaign and introduced fee-free trading for TrueUSD (TUSD). With a market capitalization of $2 billion USD, TUSD presented a somewhat questionable alternative to the market leaders, USDT ($83 billion USD) and USDC ($26 billion USD). And just a week ago, the same campaign was applied to the newly launched First Digital USD (FDUSD), currently sitting at a market capitalization of $260 billion USD. Some skeptics now question Binance's involvement with both issuers.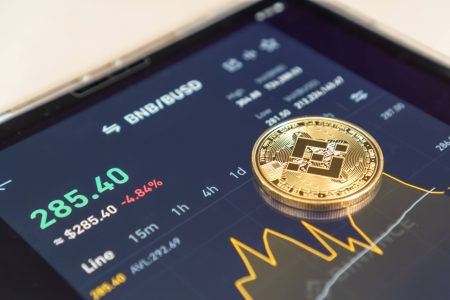 A summarizing review of what has been happening at the crypto markets of the past week. A look at trending sectors, liquidity, volatility, spreads and more. The weekly report in cooperation with market data provider Kaiko.
Read More
In addition: The industry experienced several positive fundamental developments in July. The Ripple case decision suggested a legal separation between crypto assets and securities in the US. MakerDAO introduced an attractive interest account for the leading decentralized stablecoin DAI. Société Générale obtained a license for crypto services in France. Banca d'Italia partnered with the blockchain platform Polygon to explore DeFi trading for institutions. And oracle provider Chainlink launched the long-anticipated interoperability solution, CCIP.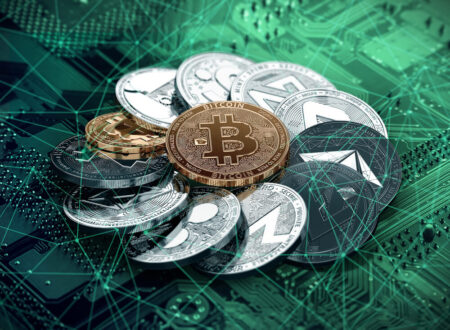 A summarizing monthly review of what's happening in the crypto markets in cooperation with the Swiss specialist 21Shares AG.
Read More
Would you like to receive our weekly review conveniently in your inbox on Saturdays?