What happened this week around blockchain and cryptocurrencies? The most relevant local and international events as well as appealing background reports in a pointed and compact weekly review.
Selected articles of the week:
Ether (ETH) is the digital asset that powers the second-largest blockchain protocol, Ethereum. The cryptocurrency serves as a means of executing transactions and interacting with self-executing applications known as smart contracts. Users pay transaction fees in Ether for various use cases of these smart contracts, including decentralized finance applications (DeFi), non-fungible tokens (NFTs), or token trading. A portion of the fees is distributed to stakers as passive income, while the remainder is burned by the network. During times of high network activity, this fee burning can surpass the inflation rate of Ether. The result is a deflationary asset that, in addition to offering a passive yield, exhibits attractive economic characteristics.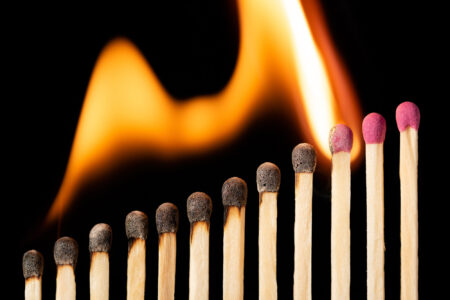 In a note to investors, banking giant Goldman Sachs describes how Ether (ETH) has shown deflationary tendencies since the merge.
Read More
Blockchain technologies offer various advantages across different industries. Firstly, the decentralized nature of the blockchain enables transparent and secure transactions, reducing the need for intermediaries and strengthening trust. Secondly, the immutability of blockchain records ensures accurate and tamper-proof data, benefiting industries such as supply chain management, finance, healthcare, and voting systems. Furthermore, smart contracts on the blockchain enable automated and self-executing agreements that streamline processes and reduce costs in areas such as real estate, law, and logistics. This is what the Digital Asset Group and its partners, including Goldman Sachs, Deutsche Börse, S&P Global, Microsoft, Deloitte, and several other conglomerates, aim to demonstrate with their self-developed Canton network.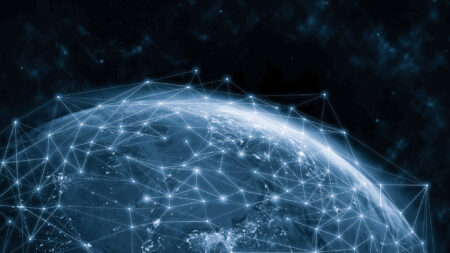 Digital Asset Group and its well-known financial partners announce the launch of its own blockchain network: Canton Network.
Read More
A few weeks ago, the European Parliament passed MiCA (Markets in Crypto-Assets), marking an important milestone in the regulation of cryptocurrencies in the European Economic Area. This framework establishes comprehensive rules for various aspects of dealing with digital assets. Among other things, MiCA regulates issuance, trading, custody, and service providers. To combat money laundering (AML) and terrorist financing (CFT), the EU is implementing their own version of the FATF Travel Rule, known as the Transfer of Funds Regulation (TFR). An overview of the key changes for crypto service providers in the EU starting from 2025.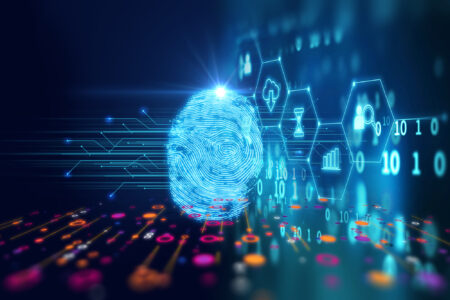 The EU's Transfer of Funds Regulation (TFR) underwent a few changes since its original proposal, an overview of the key rules for CASPs.
Read More
Derivatives are financial instruments that derive their value from an underlying asset, such as cryptocurrencies. In the context of cryptocurrencies, derivatives allow investors to speculate on the price movements of digital assets without directly owning them. Futures and options, in particular, are gaining popularity as they offer sophisticated hedging options for institutional investors and allow trading with high leverage. The crypto data provider Kaiko takes a closer look at the dynamics in the derivatives markets.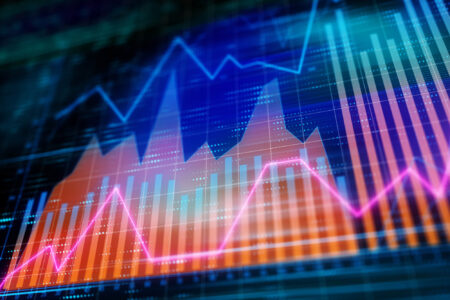 When taking a deep dive into crypto derivatives market data, a few trends for the sector stand out early on.
Read More
In addition: Bitcoin and Ethereum experienced modest gains in April. Bitcoin solidified its position as a non-sovereign form of money amid banking instability, while Ethereum's liquidity risk decreased with the activation of the Shanghai upgrade. However, Stellar experienced a decline despite adoption by Franklin Templeton, and the native token of Algorand recorded losses of -19.74% regardless of developments in the ecosystem. Stacks demonstrated the potential to expand Bitcoin use cases and generate higher transaction fees for network security with its layer-2 blockchain. However, this was not reflected in the token price.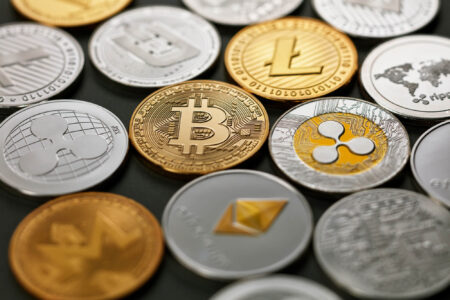 A monthly overview of the fundamental developments of selected crypto assets in cooperation with digital asset specialist 21Shares.
Read More
Would you like to receive our weekly review conveniently in your inbox on Saturdays?