By opening its first office in Cape Town, crypto venture capitalist CV VC is driving its geographic expansion forward. Experienced startup entrepreneur Gideon Greaves heads the Zug-based incubator and blockchain investor's office in South Africa.
Over the next four years, the new hub's goal is to invest in 100 different blockchain startups, CV VC said. The Swiss State Secretariat for Economic Affairs (SECO), as well as the Federal Department of Foreign Affairs (FDFA), are accompanying the company as partners in the important region for Switzerland. This way, the innovation hub from the Crypto Valley should be promoted internationally.
High crypto adoption in South Africa
According to the Global Crypto Adoption Index by market researcher Chainalysis, South Africa, Kenya and Nigeria have the most widespread penetration of crypto and blockchain applications. South Africa has been highlighted as a country where there is a particularly high understanding of the potential that this technology holds.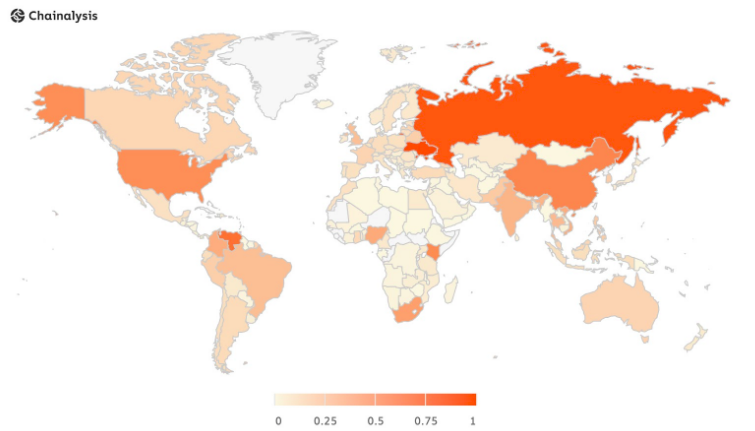 As early as next September, Switzerland plans to establish a blockchain chair at the University of Johannesburg. In addition, CV VC wants to establish a new Africa Advisory Board. This will include personalities from South Africa, Nigeria, Kenya, Rwanda, Congo and other countries. Cape Town-based Fleur Heyns is the first member of this board.
Capital increase for international expansion
The first crypto companies in Crypto Valley were founded in 2013. For the time being, many start-ups had to do without financial support. Finally, three years later, the first blockchain-focused venture capitalist was founded – Crypto Valley Venture Capital (CV VC). Early on, the company began to establish a local ecosystem for start-ups, and today it is an integral part of the Swiss crypto industry.
At the end of May, the venture capitalist closed a financing round worth 13 million Swiss Francs. With the new capital, CV VC aims to further expand its start-up portfolio. So far, the company has invested in 27 blockchain start-ups from Switzerland, Europe, the Americas and Africa. The completed financing round has initiated the next growth phase, its focus is primarily on Africa and Asia.