The collapse of the Terra ecosystem has shaken the entire crypto market and many investors have lost vast sums of money. Now the prosecutor's office of the southern district of Seoul in Korea will attempt to file charges against Terra Founder Do Kwon.
After UST's peg to the dollar was lost, Terra's entire ecosystem collapsed and over $60 billions of capital were wiped out. The prosecutor's department in Korea is now looking into charging Terraform Labs founder Do Kwon with running a Ponzi scheme. Named after Italian fraudster Charles Ponzi, a Ponzi scheme rewards existing or early investors with funds paid by new investors. When funds from new investors run out, the a project that is based on the Ponzi scheme collapses.
Lawsuits against Terra take their course
Last week, five Korean investors clubbed together to file a class-action lawsuit with law firm LKB & Partners against Do Kwon and Co-Founder Shin Hyun-Seong. The lawsuit claims that Terraform Labs did not make investors aware of the weaknesses of the algorithmic stablecoin Terra (UST), resulting in losses of $1.1M for the investors. Six lawyers from the Capital Markets Law and Intellectual Property Teams at LKB filed a provisional order to seize property belonging to Kwon.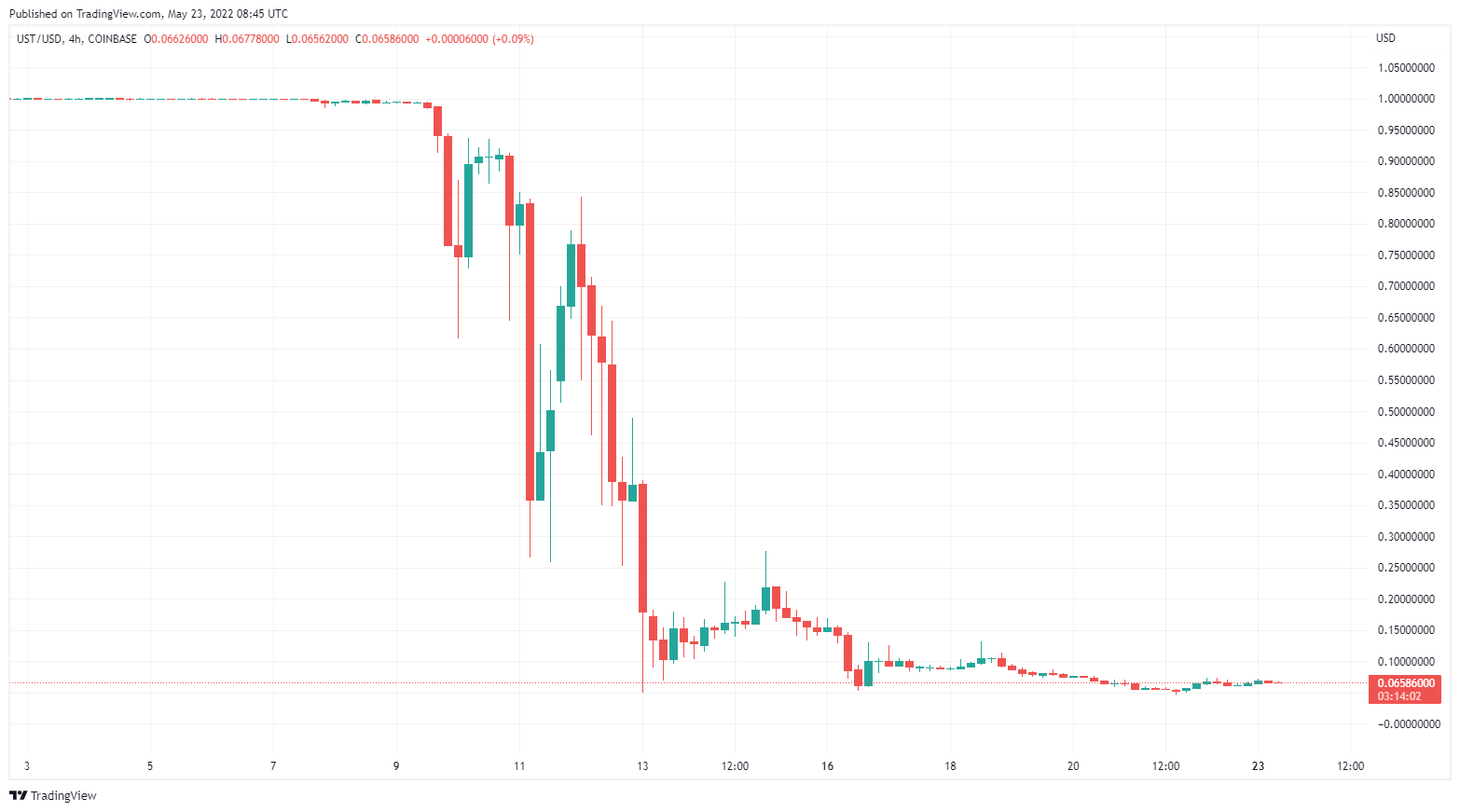 Some of LKB's employees also lost money as UST fell from its dollar peg earlier this month, sending shockwaves through the industry. Likewise, Terraform's legal team quit after the UST crash, and outside counsel now handles all of the company's legal matters.
Institutional investors criticized for giving Terra credibility
The 30-year-old Stanford alumnus Do Kwon, who previously had stints as a software engineer at Microsoft and Apple, began offering investors the cryptocurrency LUNA in 2018. Initial backers of the project included Pantera Capital, Galaxy Digital, and Lightspeed Venture Partners.
Paul Veradittakit, an investor at Pantera admitted that a lot of retail as well as institutional investors have lost a lot of money. Kathleen Breitman, one of the Founders of the Tezos blockchain, claimed that institutional investment in Terraform Labs offered a false sense of security to people who might not otherwise know about these things.
"You've seen a bunch of people trying to trade in their reputations to make a quick buck. Now, they're trying to console people who are seeing their life savings slip out from underneath them. There's no defence for that." – Kathleen Breitman