According to surveys conducted by Greenwich Associates and Fidelity Investments between November 2019 and the beginning of March, the trend towards digital assets is continuing. Nearly a third of the investors surveyed own digital assets.
The acceptance of virtual currencies is increasing and with it the interest in the emerging asset class. This is shown by a survey conducted on behalf of Fidelity Investments. The survey questioned 774 US and European investors, including financial advisors, family offices, pension funds, crypto and traditional hedge funds, wealthy investors and foundations. The survey shows an increased investment interest in crypto currencies such as Bitcoin & Co. According to the survey, a total of around 36 percent of those surveyed own crypto-currencies or derivatives on digital assets.
Bitcoin remains the digital asset of choice. 25 percent of the respondents own the oldest crypto-currency, 11 percent have a commitment to Ethereum..
European institutions with a higher level of investment
The survey, which was directed at pension funds, family offices, investment advisors and hedge funds in the USA, revealed that around 27 percent of the American institutions surveyed own digital assets. European institutions, at 45 percent, had already invested in the new asset class more often. The previous year's figure in the study was only 22 percent, whereas the previous year's survey was conducted exclusively among 441 US institutions.
Tom Jessop, President of Fidelity Digital Assets, mentioned that negative interest rates in Europe could provide additional support. However, the diversity of investments on traditional stock exchanges is also significantly higher in Europe than in the USA. On the Swiss SIX alone, numerous ETPs are now listed in crypto-currencies.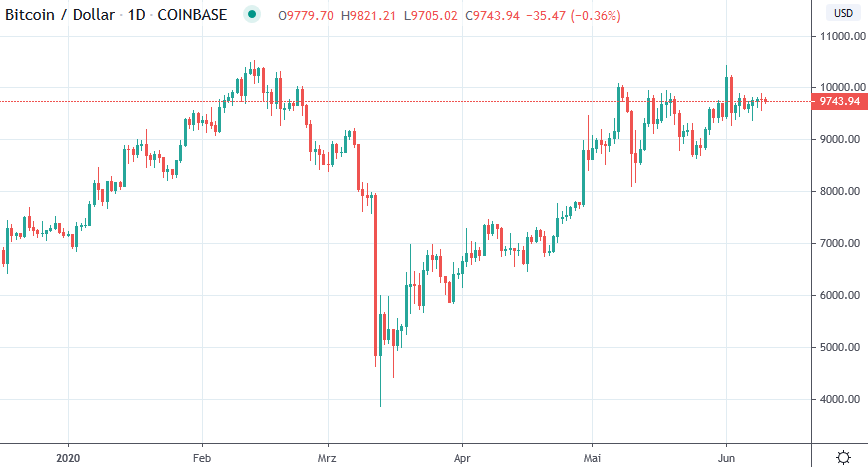 The survey continued to evaluate the concerns that stand in the way of wider institutional acceptance and quickly identified the high price volatility. A recent study by Goldman Sachs also pointed to this particularity and interpreted it negatively. Bitcoin has increased by about 36 percent since the beginning of the year, while many assets continue to trade in the red following the Covid 19 pandemic. However, the crypto-currency suffered a correction of just over 50% during the turbulence in the traditional markets.