The Boerse Stuttgart Digital Exchange (BSDEX) is the first multilateral and regulated trading venue for digital assets in Germany. Currently, more than 20,000 participants are connected to BSDEX – both private investors and institutional players. A conversation with CEO Sebastian Warnke.
As the only classical stock exchange in Europe, the Boerse Stuttgart Group operates a multilateral trading system for cryptocurrencies with BSDEX. The cryptocurrencies Bitcoin (BTC), Ethereum (ETH), Litecoin (LTC) and Ripple (XRP) are traded almost around the clock, seven days a week. The Boerse Stuttgart Group also brings its experience from 160 years of securities trading to the market for crypto assets – as a reliable long-term partner for investors.
Since when has the Boerse Stuttgart Group been involved with blockchain and crypto assets?
As part of its digitalization strategy, the Boerse Stuttgart Group pioneered blockchain and crypto assets in the financial sector as early as 2017. Even then, public interest and investor demand increased noticeably. As a first step, Boerse Stuttgart Group wanted to offer private investors reliable and uncomplicated access to cryptocurrencies. So in January 2019, the BISON app was launched. Then, in September 2019, the Boerse Stuttgart Digital Exchange (BSDEX) was launched as the first regulated and multilateral trading venue for digital assets in Germany. Since then, both offerings have been met with lively interest and are being continuously developed. In each case, blocknox GmbH, another subsidiary of the Boerse Stuttgart Group, takes care of the fiduciary safekeeping of crypto assets for users.
To what extent are cryptocurrencies suitable as an asset class?
In my opinion, cryptocurrencies have now established themselves as an asset class for both private and institutional investors. At the same time they are still extremely volatile – particularly in recent months. But they definitely offer exciting opportunities to risk-conscious investors who want exposure to their price developments. Moreover, investors can further diversify their portfolio by investing in cryptocurrencies. Some investors also see Bitcoin as a store of value and an alternative to gold, in regards to protection from inflation for example.
Will digital assets find their way into the traditional financial system in the long term?
Digital assets and crypto assets will profoundly change the capital market. This is because blockchain technology makes it possible to transfer existing financial products into the digital world and to design new, digital products. In this context, the transformation encompasses all stages of the value chain – from market access for issuers and investors to trading and custody.
This development will continue. Due to strong customer demand in the crypto space, interest from institutional players in the financial industry is also steadily increasing, and we are constantly seeing new offerings and initiatives. Thus, crypto assets are here to stay.
How do you assess the coexistence of crypto exchanges and traditional service providers?
Especially in recent years, crypto exchanges have grown comparatively quickly and may be able to act faster due to their lean structures.
Established players – such as the Boerse Stuttgart Group, the company behind the Boerse Stuttgart Digital Exchange (BSDEX) – have an advantage due to their experience with regulation, and can contribute their expertise with other asset classes. They also enjoy a high level of trust among investors, which is especially important when trading cryptocurrencies. At BSDEX, this especially applies because of the fact that all partners involved are based in Germany – from legitimization to trading to custody. We can score points with stability, reliability and transparency and meet all legal requirements.
Especially the mix of traditional players and new emerging providers currently results in a very exciting market and competitive environment for crypto assets. We are happy to face this competition.
What does the future hold for blockchain technology?
The use of blockchain technology is likely to expand greatly. Some observers draw parallels here with the early days of the Internet. In this respect, a wide range of new products for B2C and B2B target groups can be expected. In the financial sector, the spectrum ranges from payment and identification to investment topics and digital rights (NFTs). And governments, central banks and other public institutions are also looking specifically at possible applications of the blockchain technology.
What role will the Boerse Stuttgart Group play in all this?
The Boerse Stuttgart Group already makes reliable offers to private and institutional investors for the custody and trading of cryptocurrencies. It will continue to actively shape the market for digital assets and live up to its pioneering role in the future. The goal is an international and end-to-end ecosystem for digital assets.
Could the often-mentioned weakness of cryptocurrency regulation become a problem?
Indeed, a regulatory framework is essential for a functioning crypto market. Institutional players in particular can only operate in a regulated environment, as is the case with trading on the Boerse Stuttgart Digital Exchange, for example.
A sensible step was the regulation of crypto custody as a financial service in Germany at the beginning of 2020. The German Electronic Securities Act (eWPG) is now also in force, but has a limited scope of application. For example, this modernization of German securities law does not yet cover digital shares.
In the future, it will be important to make legislation and regulation practical and innovation-friendly so that they can have a positive impact. In concrete terms, this also means including opinions and proposed changes from market players in the final design of laws and regulations. This applies both at national level and internationally, for example in the EU.
How do you assess the current status of crypto assets in Germany?
Particularly in recent months, we have noticed a high demand among investors for crypto assets. This is also reflected in the trading volume on the Boerse Stuttgart Digital Exchange, which recently exceeded the €1.3 billion mark since launch. The advancing regulation and the high dynamics in the market are accompanied by numerous new offers for private and institutional investors. All in all, crypto assets will certainly remain a promising field in the coming years, especially in Germany.
---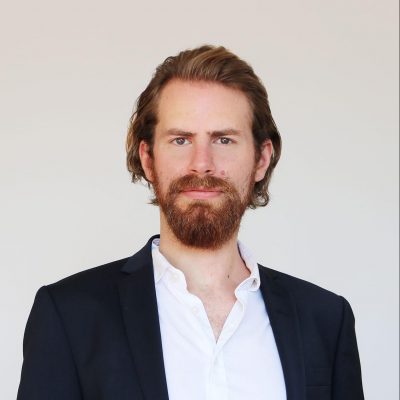 Sebastian Warnke has been Managing Director of Boerse Stuttgart Digital Exchange GmbH since July 2021. The technical operating company of BSDEX is a joint venture of the Boerse Stuttgart Group, Axel Springer, finanzen.net and SBI Crypto Investment. From September 2019, Warnke worked at BSDEX as Head of Business Development and Strategy. Before that – From 2014 to 2019 – Warnke worked as Senior Business Analyst and Investment Manager at SPRING Axel Springer Digital News Media GmbH & Co. KG in the field of M&A, investment management and venture investments.