If you want to make sure that your Bitcoins and crypto assets are not lost after death, you need a watertight estate plan. A not quite simple undertaking, as Marc Steiner writes in his new guidebook.
In his first book, digital expert and Bitcoin advisor Marc Steiner shows how crypto assets can be safely stored and inherited. Readers receive the necessary knowledge about the advantages and disadvantages of the various options and technologies. They are then able to create their own personal inheritance plan. To ensure that nothing is forgotten in the process, Marc Steiner provides a free online tool that guides you through the process step by step.
CVJ.CH: Your book is not just about keeping Bitcoins. They also address the question of how to secure your heritage. Why this topic?
Marc Steiner: Because I notice again and again in conversations that no one is really interested in this topic. People can talk for hours about the smallest pros and cons of different coins and trading exchanges or why this and that ICO went in the pants. But what happens to the assets when something happens to you is something that almost nobody deals with.
Isn't that understandable, especially since Bitcoin investors tend to belong to the younger generations?
It is quite understandable - but also negligent. I, too, wish myself and all others a long and healthy life. But unfortunately one is never immune to illness or an accident with serious consequences, even in the best of health. And if one invests in Bitcoin without ensuring that the relatives have access in the event of an accident, one can also let it be the same.
Does this not apply to all assets?
Yes, but with conventional assets you don't usually have to take any special precautions. In the case of bank accounts, investment portfolios, real estate or life insurance policies, the processes and groups of people involved in the event of death have always been the same. Bank and insurance employees, executors and notaries know what to do. It is almost impossible nowadays to lose assets in the process.
Crypto-assets like Bitcoin, on the other hand, are gone if you don't tell anyone about them.
Exactly, but even that is not always enough. To make sure that heirs can easily get their hands on the assets, you not only have to make sure that they know about them. But also that they have access. That this is not at all so easy is often only noticed when you leave the Bitcoin bubble for a moment.
What do you mean by that?
We deal quite naturally with terms such as Hot and Cold Wallet, Private and Public Key, Seed Password, Passphrase, etc. But if the heirs have nothing to do with Bitcoin, they can't do much with our supposed "USB sticks", URLs and passwords. And there is no Satoshi hotline to call in this case. If you don't want the heirs to suffer financial losses in addition to the pain of loss, there is only one thing to do: create a watertight estate plan as early as possible.
What does it look like?
That depends on you and your potential heirs - there is no such thing as the perfect estate plan. Every life and family situation is different. In my guide, I do not prescribe the one correct path, but describe the various possibilities. The preparation of an inheritance plan takes some time, but it is inevitable. What's more: custody and bequest are not independent of each other, they go hand in hand. So you have to find a way that suits both.
What is the concrete approach?
First you have to get an overview. That takes about a year - or a day if you read my book (laughs). Then you have to find a strategy that suits you and implement it technically. But the devil is in the details.
Where, for example?
Among other things in conventional SD cards. They are cheap, but not safe if you use them the wrong way. It is also not advisable to write down passwords with pencil or ink on normal paper, a document-proof pen and special paper is better. What you have to keep in mind every second is the level of knowledge of the beneficiaries. This determines how best to prepare the information.
What is the next step?
Now it is a question of keeping the access information safe. How this is done depends in turn on the strategy chosen beforehand. Paper must be protected differently from an SD card or an offline computer. One must also consider the possibility of unlikely events, such as fire, flood or burglary. By the way, I advise against "creative hiding" like sewing into a mattress. If the heirs are not informed - or have forgotten again - the Bitcoin fortune will end up in the next brocken house.
Which method is the safest?
To store the information in several places. For example, in a safe - at home, if it is well protected - and/or a safe deposit box at a renowned Swiss bank. A small one, which costs about 200 francs a year, is sufficient. Of course there are also numerous digital alternatives. Now comes the last and most personal step: one must ensure that the heirs are or will be informed.
What is the best way to do this?
There is no standard solution here either. Some people feel more comfortable if they address the issue as early and personally as possible. Either directly with the future heirs or with a person of trust who could help in the event of an emergency. But especially in Switzerland, the subject of money and everything connected with it is often avoided during one's lifetime.
What is the alternative?
There are exciting digital solutions such as FinalMessage.io. However, the classic way is to contact a trustworthy executor of a will and provide them with the necessary information. It should be noted here that the estate plan for the Bitcoins should not be confused with the will. In a will it is recorded who receives which assets. The estate plan, on the other hand, ensures that the Bitcoins are not lost and that the heirs have access.
How long does it take to create an estate plan?
That depends a lot on how you use Bitcoin. If you have bought a few Bitcoins once and are just waiting for the gigantic price increase, it is done faster. But if you use different trading exchanges and wallets, it becomes more complicated. Especially for these cases I have programmed a tool that I make available on my website for free.
What does this tool do?
By answering a maximum of 16 questions, it creates an estate plan tailored to your needs. Of course, no personal or sensitive information is given, only general information. For example, whether you use hardware wallets or not. Step by step, the process ensures that no detail, however small, is forgotten. At the end of the process, you will receive a personalized template with all the important text modules and explanations for the heirs. These are printed out and the sensitive data is entered by hand.
Should other parties besides direct investors deal with the issue?
Sooner or later any professional group that is in contact with such assets as Bitcoin. If external asset managers, fiduciaries, private bankers and also notaries want to be of help to their clients in the future, it is not enough to know only how to buy and sell such assets. Custody and bequeathing are a mandatory part of this investment theme.
We thank you for the interview.
"Bitcoins Verwahren und Vererben - a practical guide to planning the digital estate"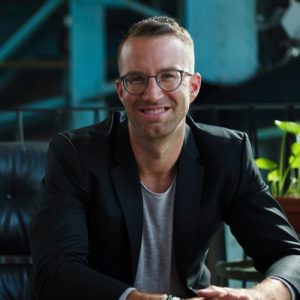 About the author:
Marc Steiner studied electrical engineering and worked as a researcher and developer on future technologies at various companies. As a Certified Bitcoin Professional he has been advising private individuals and companies on how to use Bitcoin and Co.