Following the success of the first two blockchain stamp collections, the third edition of the Swiss Crypto Stamp is being released. The latest edition from Swiss Post uses artificial intelligence (AI) to design the motifs.
Swiss Post's Swiss Crypto Stamp combines the decades-old tradition of stamp collecting with technical innovation. In 2021, the first edition with a print run of 175,000 copies was sold out within a few hours. After the Swiss Crypto Stamp 2.0 entered into a collaboration with the renowned Locarno Film Festival in 2022, the success story is now continuing with the third edition. The required technical solution is once again provided by Inacta AG, an IT consulting company from Zug.
Subscribe to our newsletter
The best articles of the week, directly delivered into your mailbox.
A fusion of new technologies
The special feature of the Swiss Crypto Stamp 3.0 collection is the use of artificial intelligence in the design of the stamps. The stamp motifs were created during the Swiss Digital Days 2022, where visitors were able to select one term each from the three categories of Switzerland, digitization and art style, which were later processed into a total of 2,500 unique works of art with the help of artificial intelligence. A selection of these was chosen by Swiss Post as the subject for the Swiss Crypto Stamp 3.0.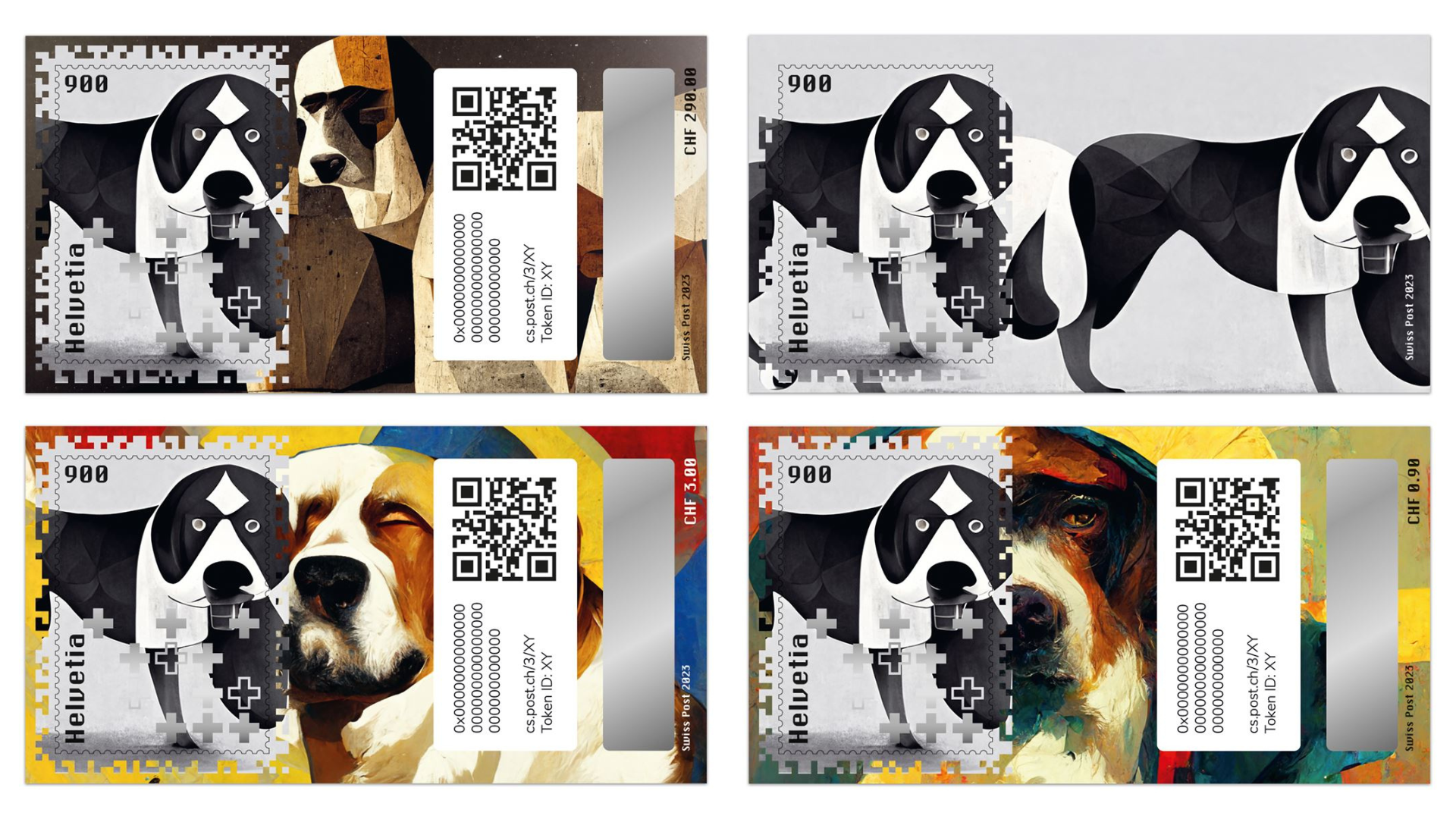 Another specialty is that the different versions of the Swiss Crypto Stamp 3.0 are available in different limited quantities. The edition is graded by rarity, with this grading ranging from 65,000 - the most common - to just 50 copies - the rarest. For those who want a non-NFT version of the Swiss Crypto Stamp 3.0, a limited edition will also be available this year.
New thinking with blockchain
With the Swiss Crypto Stamp, Swiss Post succeeds in combining the classic stamp with a digital image - an NFT. The ownership of the NFT and its history are seamlessly mapped digitally on a blockchain, allowing buyers to trade the digital image of the crypto stamp online.
"Initiatives like these, which dare to rethink deeply held traditions through innovation, can help demonstrate the potential of blockchain technology to the broader public." - Christian di Giorgio, Principal Consultant at Inacta
The Swiss Crypto Stamp 3.0 is available in all post offices since this morning.