Sales of digital assets via the blockchain have grown to hundreds of millions of US dollars. NFTs are steadily gaining popularity in the music industry and are being used to provide artists with new revenue streams in innovative ways.
Non-fungible tokens and the whole issue around the metaverse is gaining more and more traction in the music industry. Concerts or music sales can be made in a new way and the audience can experience previously undiscovered experiences regarding virtual events.
Opportunity for independent artists
In the last year, both established and emerging artists have realized more than ever that they can reach out directly to their fans and sell unique, tokenized versions of their songs, albums and artworks. These musicians can make much higher profits through the benefit of not having a middleman. As a kind of digital asset, NFTs offer a new way for creators to market and sell their content. They expand the alternatives of how art, music, literature, and other cultural assets can be distributed and consumed.
Music NFTs will continue to revolutionize the way artists and fans can create community this year – undoubtedly changing the path of many budding music careers. Now, with the opportunity to share the wealth within an independent, digitized ecosystem of followers and creators, the future of the music industry seems even less predictable than it was in the midst of a global pandemic.
New distribution channel
NFTs offer artists the opportunity to make a living from their work while earning a much higher return than that which can currently be earned with a third-party entity such as a record label.
3LAU, an EDM artist, is perhaps the best-known example of an artist offering their fans shares of streaming revenue via NFTs, encouraging the community to listen and promote as much as possible to increase their own profits. The shares are automatically divided between the community and the producers according to the terms of the smart contract established during the original minting.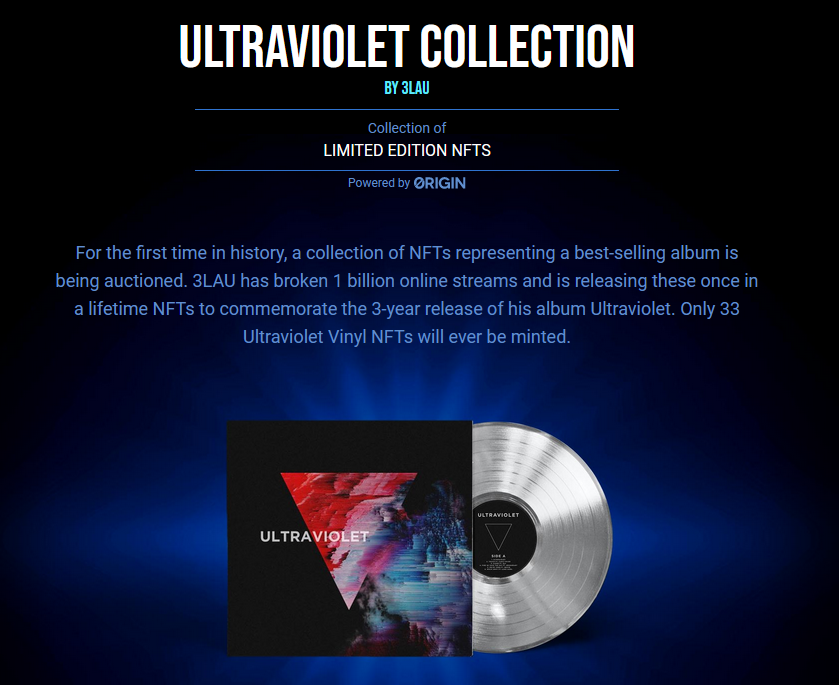 It is expected that the major labels will also adopt such NFT startups, as NFTs represent significant revenue opportunities in the entertainment industry. Given the emerging metaverse, it is very likely that NFTs will play an important role in the future. Virtual concerts that take place in the metaverse are the next step in the evolution of the music industry. The human counterparts of virtual artists are just beginning to understand the untapped potential of digital performances.
Kingship band
In November 2021, Universal Music Group announced that four characters from the influential NFT project Bored Ape Yacht Club are now a band called Kingship. The group – consisting of one Mutant Ape and three Bored Apes – is part of UMG's 10:22PM imprint, a Web3 label. The Apes come from the collection of influential collector Jimmy McNeils.
Celine Joshua, founder of 10:22PM, created Kingship and was the mind behind the exclusive deal to create a band in the metaverse. According to UMG, Kingship will not only release new music, but also NFTs, community-based products, activations and experiences in the metaverse. For those who already own Bored Apes or Mutant Apes, there's more to discover: collectors will have early access to Kingship's NFTs, as well as experiences and a selection of narratives.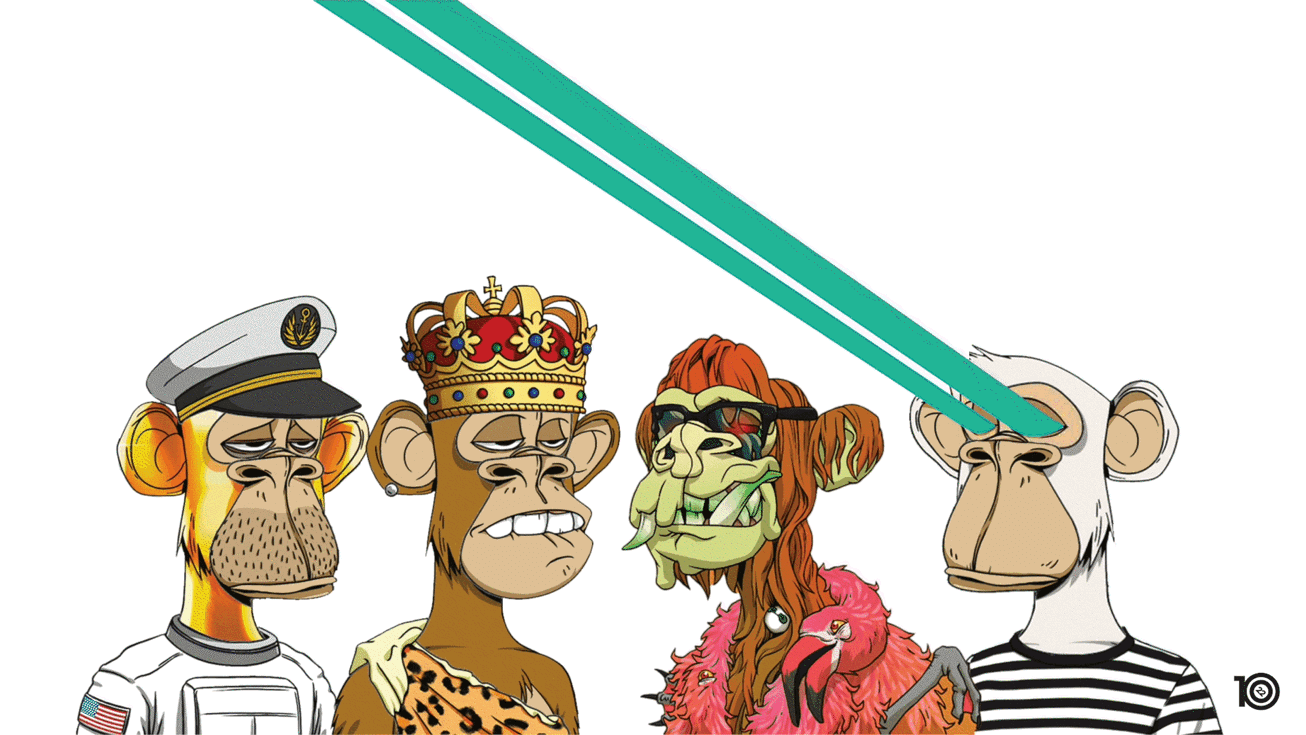 More projects with the Bored Ape collection are in the works. Yuga Labs, the company behind BAYC, signed manager Guy Oseary in October, who counts Madonna, U2 and others among his clients. According to the Variety report, projects in television, music and games are on the docket. Also this month, CAA signed pseudonymous collector 0xb1 to help him monetize his collection of popular NFTs, which include Bored Ape, Cool Cats and others.
Snoop Dogg in the metaverse
Snoop Dogg has been an active player in NFT since March 2021, when he first released an original track called "NFT" and "Snoop Dogge Coins." In September, it was revealed that Snoop Dogg is actually the buyer behind NFT king Cozomo de Medici. Under this pseudonym, the hip-hop legend amassed an estimated $17 million, including nine CryptoPunks, some of the oldest and most coveted NFTs ever.
In 2021, Metaverse project The Sandbox and hip-hop star Snoop Dogg entered into a partnership that is expected to change the way we interact socially, define digital ownership, and even party. Snoop Dogg is already known for his broad interest in non-fungible tokens. He entered the world of Metaverse concerts in a great way, which makes a mark in the future of digitalization.
Snoop Dogg is virtually recreating his own LA mansion, allowing fans to enter it while viewing his NFT collection, attending parties, participating in his concerts, and even buying a piece of land in his neighborhood. In The Sandbox, one of the most popular blockchain-based gaming platforms, the rapper's fans can purchase a Snoop Dogg Private Party Pass. It is a limited token, which gives them access to Snoop Dogg's legendary lifestyle. His newly acquired virtual neighbors compete to have the artist perform an exclusive concert on their land.
SXSW 2022
South By Southwest (SXSW) in Austin is the most important digital conference in the world every year for 10 days. No other event manages to generate coverage across the globe and bring together such a diverse mix of participants.
Blockchain Creative Labs (BCL), FOX Entertainment's NFT studio, was the first blockchain sponsor of SXSW and operated a temporary NFT marketplace for the festival. Offered were original songs and movie posters in the form of NFTs from official SXSW artists and film premieres. Conference attendees were offered the purchase and claim of collectible, one-of-a-kind, rare and other limited edition NFTs during the Austin conference. Among other things, this demonstrated the power of intermediary connections between artists and fans through NFTs by allowing artists to connect with their audiences in a new way. Artists can offer their fans rare, unique digital experiences that deepen their bonds with their favorite musicians and filmmakers.
Boundaries blur
In the Metaverse, virtual people are no longer bound by physical barriers. As more people enter the metaverse and more virtual pop stars enter our world, the boundaries between physical and virtual reality blur with each passing day.
Perhaps Metaverse concerts embody everything live performers have ever wanted: shimmering special effects with twinkling lights and floating players. The limitless, undeniable possibilities offered by the metaverse are indeed the main advantage that captivates innovators, investors, entrepreneurs and professionals from all fields. The next level of virtual reality is a new creative opportunity for artists to express themselves and connect with their fans in ways that were unimaginable just a few years ago.
Ultimately, the next stage of the virtual interactive world has only recently begun to impact businesses and society. However, enormous amounts of capital and resources are already being invested – and that speaks volumes.