The crypto market is rapidly changing, bringing new opportunities and challenges with it. A report by crypto analysis firm Messari assesses the current state of the market and identifies key trends that will shape the industry in the coming year.
Cryptocurrencies have existed since 2009, when Bitcoin was first introduced to the world. Since then, hundreds of digital assets have been created, each with its own unique features and use cases. While some projects have not been able to establish themselves over time or have become outdated, others have gained popularity and value.
In recent years, there has been an influx of institutional investors entering the space, as well as an increase in decentralized finance applications (DeFi). These allow users to generate returns on their digital assets without relying on traditional financial institutions. This is also due in part to stronger regulatory clarity worldwide, which has legitimized cryptocurrencies as an asset class in many jurisdictions. A summary of Messari's annual "Crypto Theses".
Increasing regulatory clarity
Governments around the world are starting to understand the significance of blockchain technology. Discussions are underway regarding the application of tax law, allowed types of investments, what constitutes a security, and other aspects. Once these rules for using cryptocurrencies are cleared up, more people will feel comfortable investing in this emerging asset class.
1/ CRYPTO POLICY:

I've been quiet publicly, active privately on the DCCPA and US policy the past couple months.

tldr: DCCPA must be significantly amended or paused until next year. Measure twice, cut once. Let's get US crypto policy right.

👇🧵

— Ryan Selkis 🥷 (@twobitidiot) November 4, 2022
In particular, the conflicting regulations pose a hurdle for institutional investors. However, Messari expects the regulatory situation for the crypto industry to significantly improve in the coming year. This is likely to be a relief not only for existing crypto companies, but also for traditional financial institutions and banks, which could increasingly enter the sector.
Everyday use cases for blockchain technology
Blockchain technology has numerous applications that go beyond the pure consensus of cryptocurrencies such as Bitcoin (BTC) or Ethereum (ETH). Many companies are looking for exactly these additional applications, such as supply chain management, secure data storage, and the creation of digital identities. Messari believes that the expansion of blockchain technology beyond the financial sector will play an important role in the coming year.
The growth of Decentralized Finance (DeFi) applications and other use cases for cryptocurrencies has increased the visibility and accessibility of these digital assets to the general public. As more people get familiar with digital currencies, the adoption of these assets is expected to continue growing in the coming years. The trend is further helped by the increasing availability of digital wallets and exchanges that allow for seamless transactions with cryptocurrencies.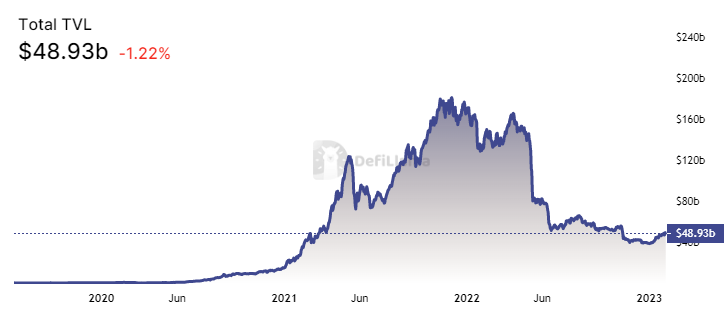 Cryptocurrencies as a means of payment
Due to the convenience and speed associated with it, compared to cash, credit cards or checks, digital payments are becoming more and more popular among both consumers and businesses. The added advantage is the ability to transfer money securely anytime and anywhere without having to physically change money by hand. The transaction process itself takes place almost instantly between the parties involved - depending on the type of payment method that the user chooses.
Here, stablecoins have clearly positioned themselves. Tokens that are mostly pegged to the US dollar bridge the gap between the benefits of cryptocurrencies and the more stable fiat currencies. Thus, payments using the efficient blockchain technology without additional volatility become possible. A niche in this context are privacy coins. These cryptocurrencies provide an increased level of anonymity for online transactions due to advanced encryption. Privacy coins are therefore an attractive option for anyone who wants to keep their finances as secret as possible while still participating in the global economy.
Abonnieren Sie unseren Newsletter
Die besten Artikel der Woche direkt in ihre Mailbox geliefert.
NFTs remain a driving force for the crypto ecosystem
Non-fungible tokens (NFTs) represent a unique form of digital assets that, unlike fungible tokens (Bitcoin, Ether, Solana, etc.), can only belong to one person. NFTs represent ownership of certain objects such as virtual collectibles, works of art, game items, music videos, tickets, real estate, and more. As a playful type of cryptocurrency, NFTs continue to captivate thousands of users even in the depths of the bear market.

NFTs bound to real assets are called security tokens. They represent partial ownership of traditional financial vehicles such as stocks, bonds, real estate, etc. and enable owners to directly engage with the underlying asset. These tokens offer potential benefits for both buyers and sellers by providing increased liquidity and transparency that is not available with other investment forms. As security tokens become increasingly popular among investors, particularly those looking to diversify their portfolios away from traditional investment classes, Messari expects a significant growth for the NFT market segment.